Chin Chin Labs
Chin Chin Labs Address: 49-50 Camden Lock Place, NW1 8AF, London
Opening Times: Every day 12-7 pm
Website: http://www.chinchinlabs.com/
Nearest Station: Camden Town Station (Northern Line Underground)
In the heart of Camden Market, the creative Chin Chin Labs launches its very own ice-cream. It's frozen to order among rising clouds of liquid nitrogen-generated steam. There are always new tourists visiting and plenty of regulars queuing for this fabulous ice cream. Hot chocolate toasted marshmallow is one of the hottest additions from their menu, which is a must-try.
Toasted Gooey Marshmallow Hot Chocolate
This soft, gooey marshmallow-looking hot chocolate is the one to go for if you ever visit Chin Chin Labs. This has probably been the most Instagrammed image among the other desserts, which they have to offer at their laboratory.
The other item we ordered was brownie cookie sandwich with vanilla ice cream for my brother-in-law and a couple of warm brownie cookies, ice cream, molten chocolate for my nephews. Both of those were pretty decent, but my mind was always to go for the hot chocolate as soon as I arrived at Chin Chin Lab.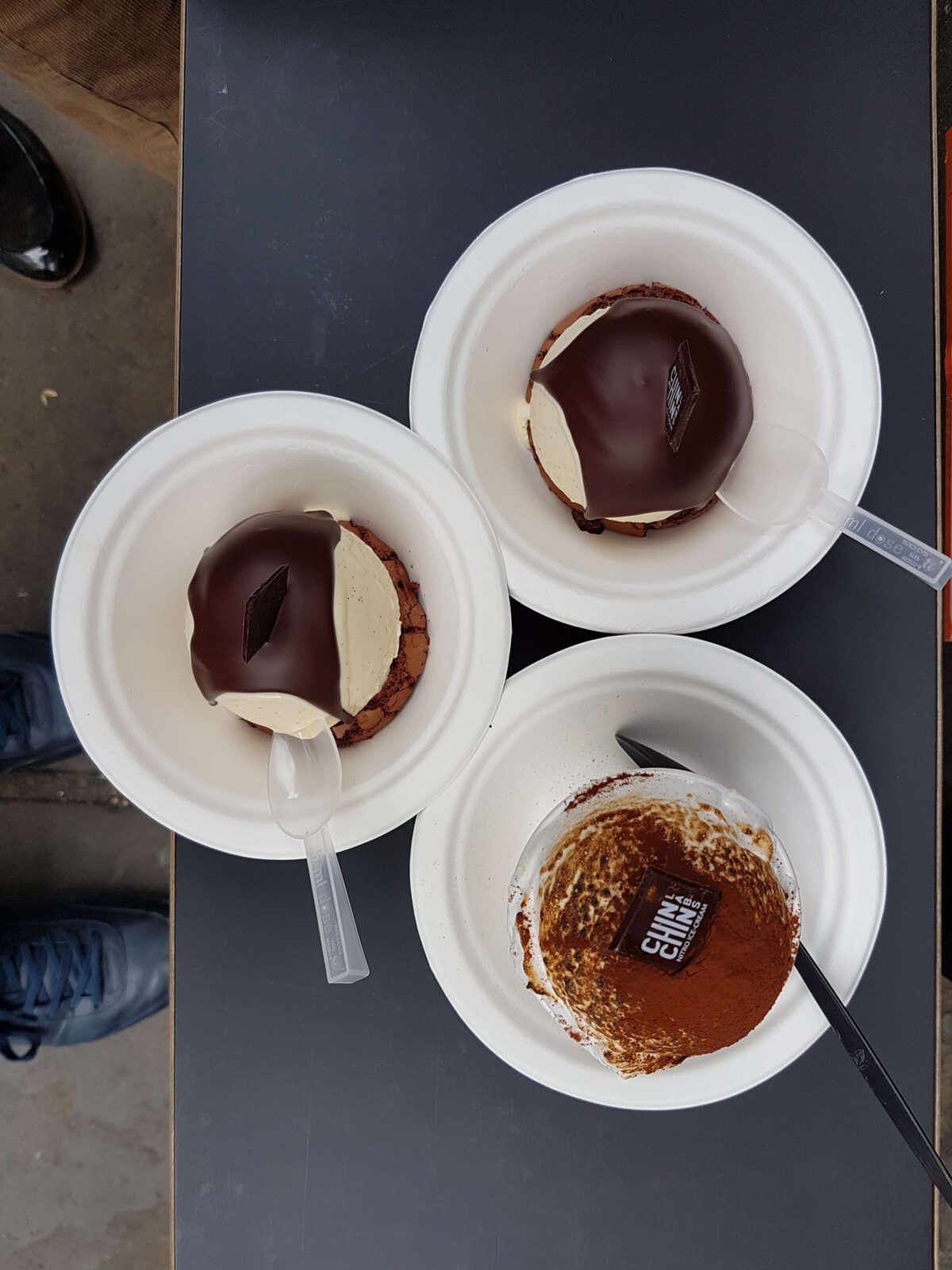 Conclusion
If you've ever wanted to see how these delicious marshmallow hot chocolates are made at Chin Chin Labs, now is your chance to look above or you can always head over to my Instagram to see more mouth-watering and great photography pictures.
This little laboratory based in Camden is worth checking out, there is also other street food around the area, so not only would it be worthwhile but you will have a chance to explore other places. I would highly recommend
I would highly recommend checking out Oli Babas around the corner from Chin Chin.
Much appreciated for reading my blog post.
Adil Musa