Magical Ice Rinks in London 2021
Find your top ice rink spots in London this year. Whether you love viewing the magnificent ice rinks around London or even love to try. Regardless of your skills in ice skating, the fun you can have this winter with your friends and family at some of these enchanting ice rinks around London is exquisite.
In this blog post, I've rounded up some of my favourite and top spots to ice skate around London. You can always look forward to and explore them when it's the winter holidays. Also, I've managed to put together a few vlogs to see for yourself and hope you all enjoy it.
Vlog of Canary Wharf Ice Rink here
National History Museum 22nd October 2021
The Natural History Museum is the most enchanting ice rink with rows of trees dripping with fairy lights and a majestic Christmas tree in the middle of the ice. It's become a London Christmas classic. This year will be the last ever Ice rink at National History Museum.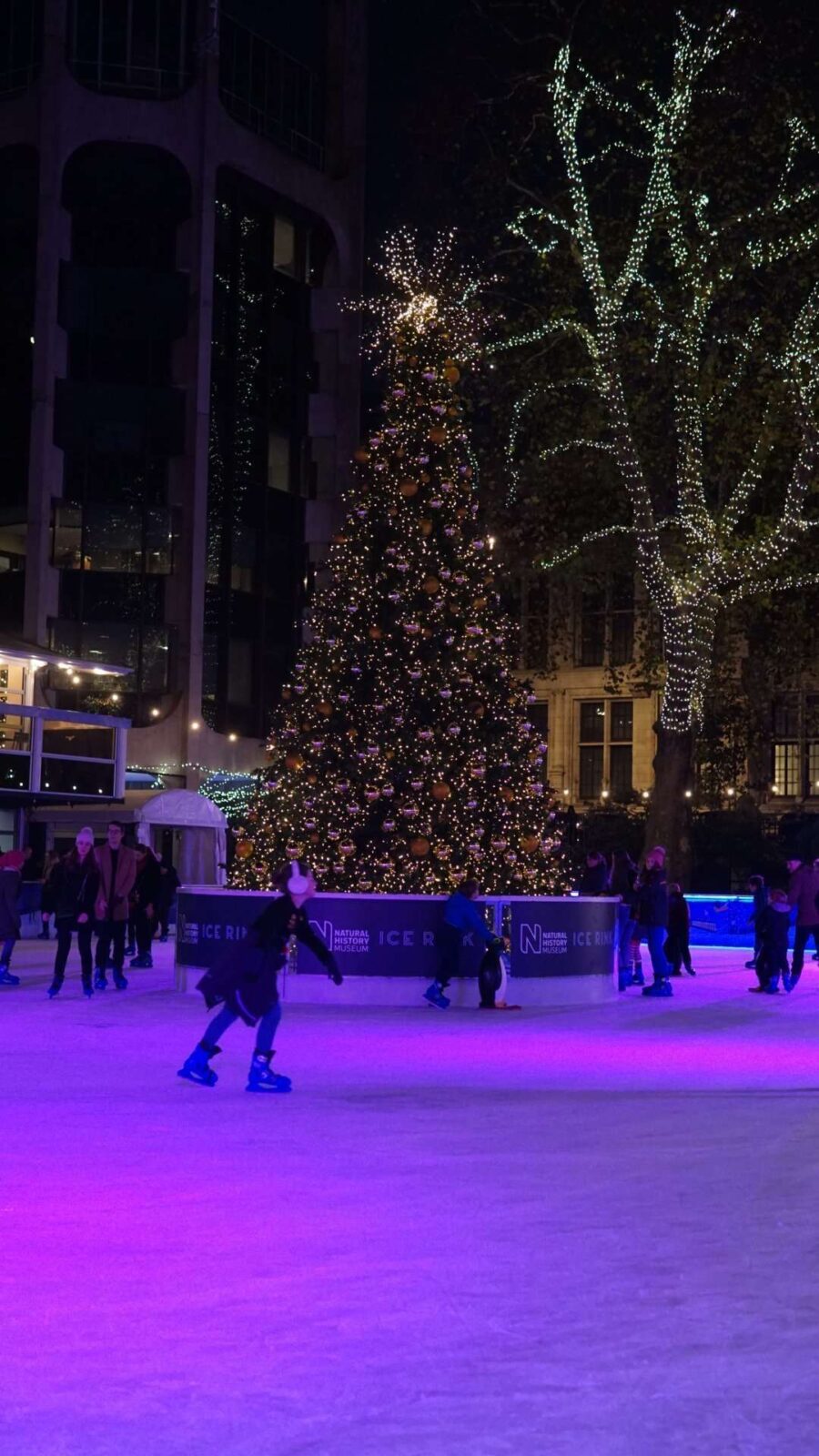 Somerset House – Nov 17th
During the winter period, Somerset House's grand 18th-century courtyard turn has the most stunning setting for an ice rink. The 900-square-metre outdoor rink is the definition of festive fun. Opening from 19th November 2021, you can skate at one of the historic buildings.
Canary Wharf Ice Rink – 25th October
The ice rink at Canary Wharf is back once again. The 80-metre long rink is open for four months, plenty of time to get your skates on and there's a dedicated children's rink for those who bring along their kids here.
Winter Wonderland Ice Skating – 19th November 2021
The Winter Wonderland ice rink, the biggest outdoor rink in the UK, surrounds the Victorian bandstand and is illuminated with more than 100,000 lights.
You can find many other places this year such as:
Alexandra Palace – Open Now
Queen's House – November 18th
Hampton Court Palace – Nov 19th
Hope you enjoyed my blog post and have an idea, where to explore ice rinks around London this year.
Have you been or skated in any of these ice rinks yet? I'd love to hear about your experiences.
Adil Musa