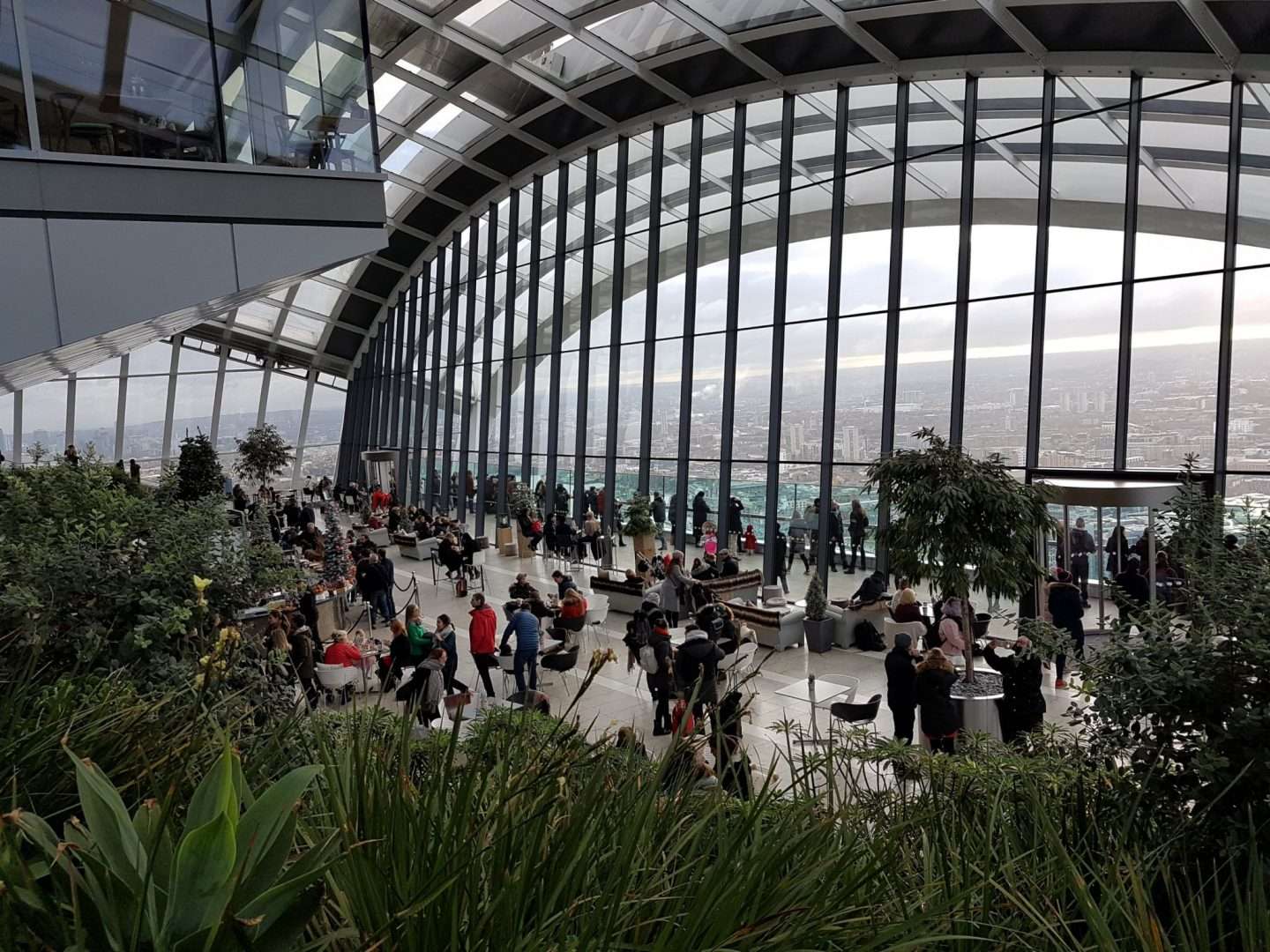 Sky Garden
Address: 20 Fenchurch St, London EC3M 8AF
It's December and it's my birthday! How fast has the year gone by right?!
I just want to thank you, everyone, for your kind birthday messages & wishes! I truly appreciate each one of you for taking the time out of your busy lives to wish me Happy Birthday!
As a treat for myself, something I've had on my bucket list to check out for a while. First of all, it's a free experience but you have to book online as they tend to book very quickly. Therefore, I booked a reservation to explore Sky Garden week before my birthday to experience it, for the first time on my birthday and it was such a nice treat. The Sky gardens are view-able from the 35th floor on top of the Walkie Talkie tall building you walk by.
When you enter you notice a cafe filled with breakfast and snacks on your left and people sitting around the lounge. There are plenty of treats to choose from on their menu and table. Also, if you walk further ahead, there is a balcony with an amazing 360-degree view of many famous London landmarks you can potentially spot such as Tower Bridge, Shard etc.
The Sky garden is filled with lots of huge plants, definitely an inspiration for your own homes and gardens. Each plant has a plaque placed, which describes each one of them. If you're planning to meet with friends or for catchup it's definitely ideal and a great place to experience.
You can check for availability and book your visit online here
A fun little experience here at the Sky Garden for my birthday, treating myself to the cafe inside with a nice warm hot chocolate and a slice of a delicious red velvet cake with a view. I loved capturing the enchanting garden here and overseeing the whole of London from a bird's eye view. INSTAGRAM: @ADILMUSA1
TWITTER: @ADIL_MUSA1
YOUTUBE: @ADILMUSA1
Adil Musa