Cambridge
Only one hour's drive from London, Cambridge offers a lot of sights and activities. The city is incredibly entertaining for both visitors and locals that want to stay. Nearby attractions include Market Square, the Library, and the stunning new Cambridge Central Mosque, among many others.
We had spent the entire day in Cambridge, and it was the first time I had ever gone there with my entire family, including the elderly. Since we reserved our punting boat separately, we had to coordinate our travels throughout Cambridge.
There are many things to see and do in Cambridge, including:
Cambridge Central Mosque
Punting
Cambridge University
Botanic Garden
Market Square
King's College Chapel
St John's College
Great St Mary's Church Viewpoint
https://www.youtube.com/watch?v=l4qNaPEhw_c Have a look at the recently uploaded vlog of Punting and make sure to subscribe to my YouTube channel.
Cambridge Central Mosque
The perspective at Great St. Mary's Church, for instance, was already closed when we arrived because we didn't have enough time to see it when we wanted to. This was presumably because it was a Sunday when we came.
However, we began the day by travelling from London in the morning and stopping at the Cambridge Central Mosque, where we spent some time admiring the magnificent architecture and participated in one of the five daily prayers with the iman (leader). You may notice a nicely constructed garden area with gold Arabic writing at the entrance as you approach the mosque.
Inside Central Mosque
Before removing your shoes to enter the main mosque, you can discover a contribution box as you pass the garden area and treat yourself to some tea or water. There is a cafe area on the right, a men's restroom up ahead, and the women's restroom and prayer entry are on the left.
The Central Mosque is only one story, however, the women's area is located behind the men's, where they have barriers for them separately and they can access upstairs via elevator or steps. The mosque's beautiful architecture is eerily similar to the mosques in Turkey. Both tourists and residents notice the design's use of wood. If you glance up toward the front of the prayer room, you will see the dome's structure.
The Iman area has a special design with wooden and golden ornaments that include Arabic words.
Punting at Cambridge
After touring the Cambridge Central Mosque. We had to head over to the Punting area since we had a 2:15 pm reservation. For the 12 of us to ride in one boat. The total fee after making the reservation through the Cambridge Punting website came to £129. We had to hurry along because we couldn't find any parking spot and we were a little late. Despite arriving at the punting area five minutes late, we were still able to see all of the sights.
Given the difficulty of finding parking and the distance from the car park area, allow plenty of time for parking. As you won't be stressed out whilst on the boat and can take in the views of Cambridge.
Booking Punting at Cambridge
If you want to book right away. There are people outside the punting area, but unless you can haggle a fair price, it can be expensive. The best course of action is to make a reservation in advance. Ensuring that you will be able to board your boat at the time you have requested it for. If you are running late, they will also remind you on your cell phone 30 minutes in advance.
The trip takes about 45 to 50 minutes in total as you travel around the river and then back. You travel to and from your location with a guide who gives you information about the surroundings or just lets you take in the views of the city.
As you travel across the river, you will see many other punters, some of them may have a guide on board, and others who paddled their boats independently. Paddling appears more difficult than it is because you have to exert effort and urge yourself to move forward and in a straight line.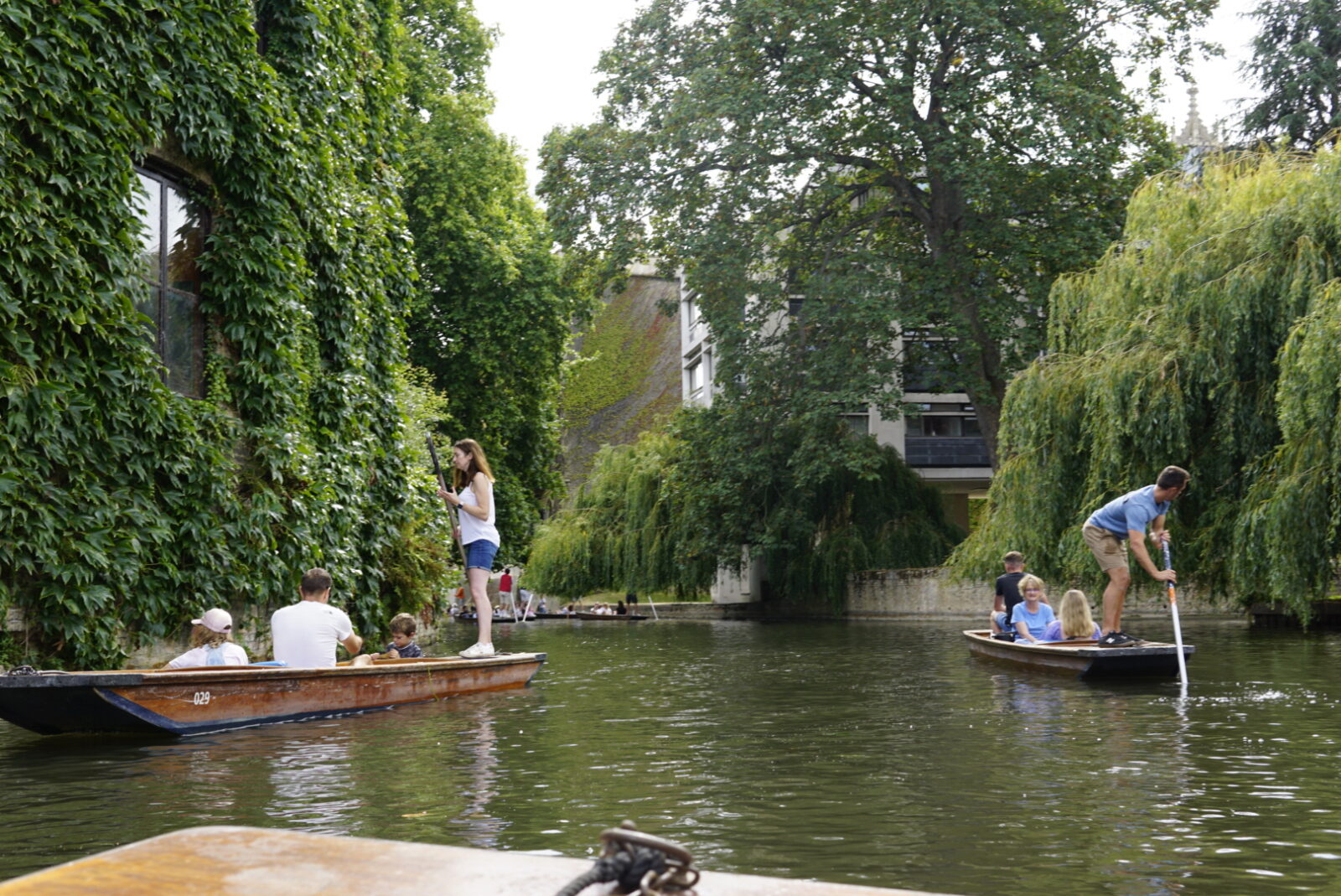 The Bridge of Sighs
Built in the 19th century, the Bridge of Sighs is a famous bridge that you may punt under. This is supposedly where Queen Victoria liked to hang out around Cambridge. The bridge's construction is quite amazing, and anyone paddling would need to duck down to pass under.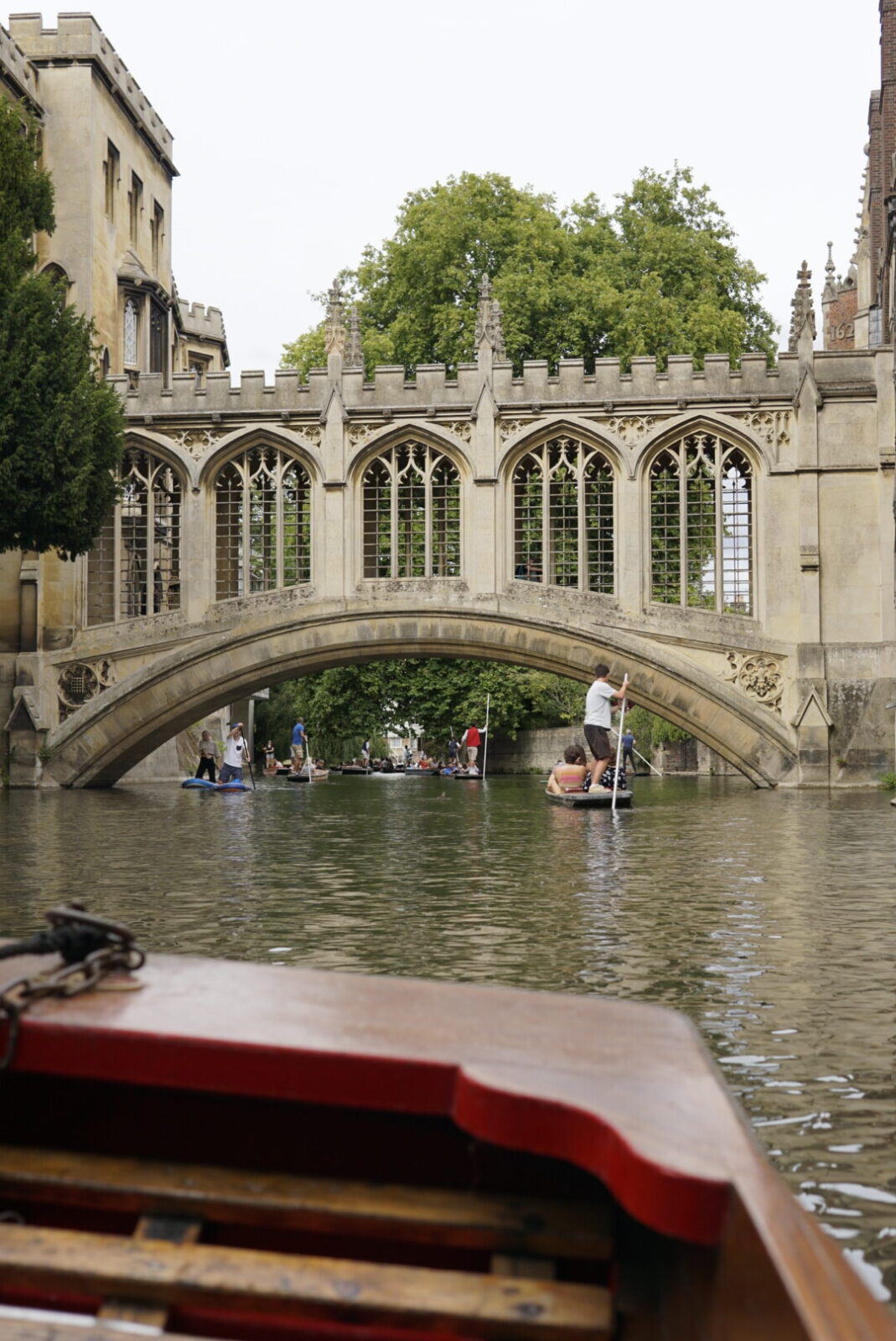 King's College Chapel
There are several types of buildings all across the city as you cruise across the river. King's College Chapel is one of them. If you have the chance to tour inside, this historic edifice is a must-see. As you can take those lovely shots or stroll by the buildings from the outside gardens.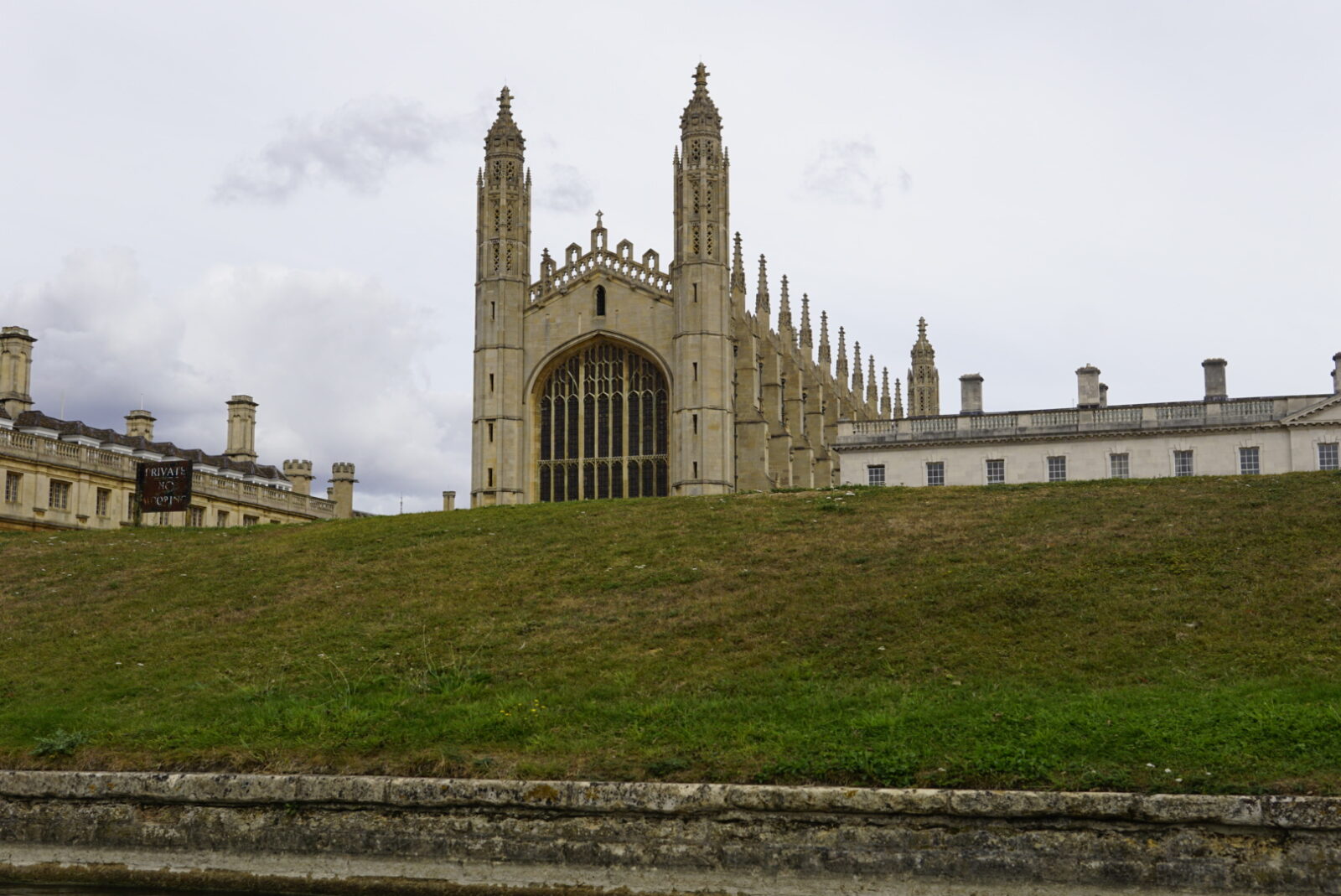 The top of St. Mary's Church was unfortunately closed. As we ran out of time to see it. After ascending 125 steps, I've heard they have some really amazing views. Before calling it a day, we stopped by Zi's Peri-Peri for a quick dinner.
I hope you enjoyed this post and thank you for reading and following along. I sincerely hope you liked these lovely punting experiences in Cambridge. Also, learnt some helpful information about where to go on your future trip.
You may also like my other travel trips on my blog
https://adilmusa.com/blue-mosque-istanbul-turkey/