Mubarak London
Being a valued customer before, a luxury brand called 'Mubarak London' approached me to review their product. As I love creating and taking my photos, this was a perfect opportunity and time to collaborate with Mubarak London.
Enchanted was the option I took to show you guys how stunning this box was filled with 18 gorgeous roses and a luxury box filled with beautiful handmade truffles by Aneesh Popat. On top of that, it has a gracefully written verse from the Holy Qur'an quoted from Surah Mulk 67:13 "He knows what is in every heart".
I felt this would fit in perfectly with my blog and Instagram. If you're looking for that perfect present to gift your loved ones or for a special occasion, then look no further. These are not your average roses that wilt or die after a few days or so but are real preserved roses which last up to 2 years, which is incredible and very handy to have.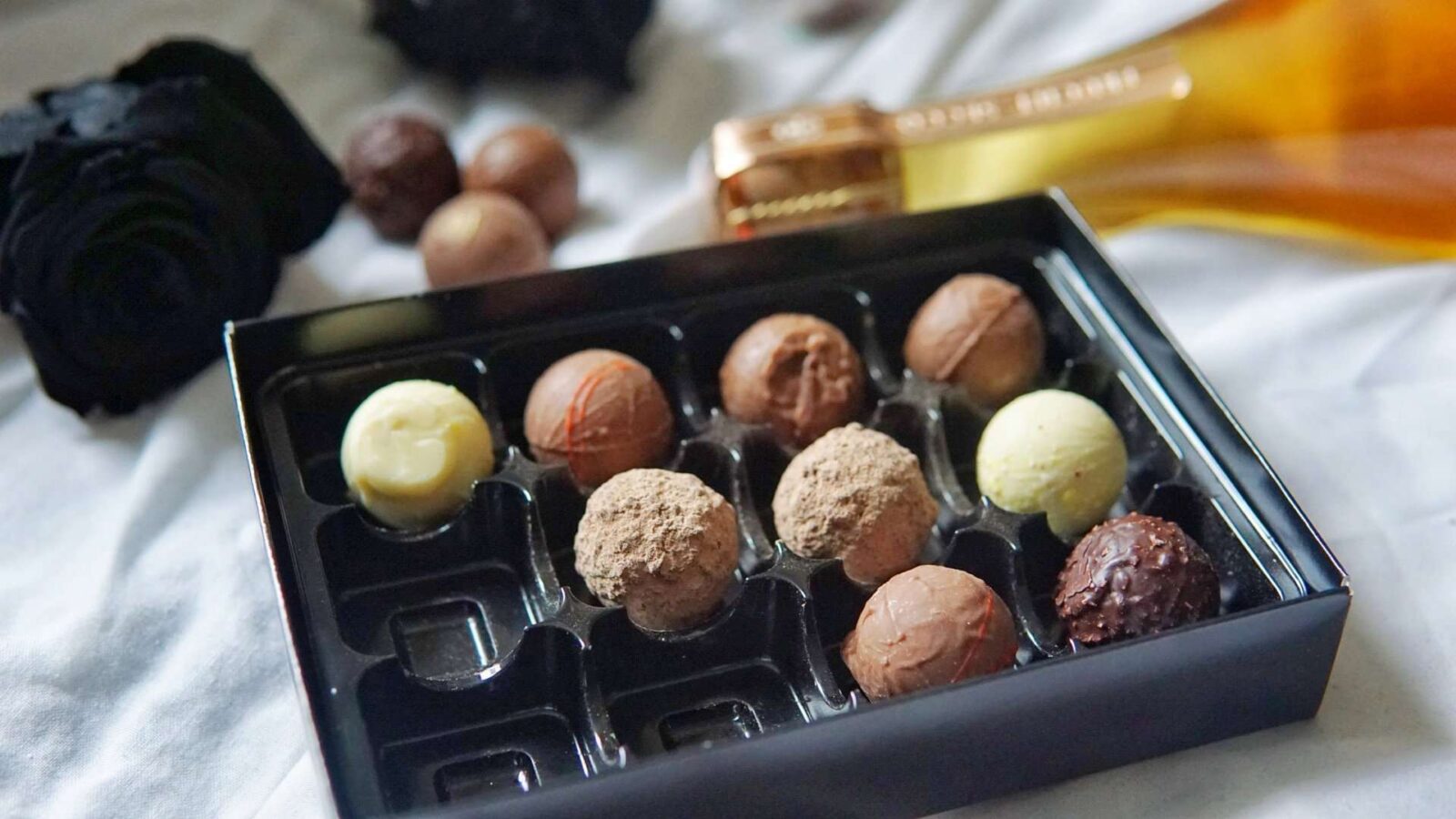 The box from Mubarak London was humongous yet so pretty tied up with black ribbons and it is not just the product that's luxurious but the gift box itself is just as stunning.
In my box, it included a list of things:
Black roses
Luxury handcrafted chocolates
Non-Alcoholic Van Nahmen Apple-Quince Fruit Secco Bottle
2 Hot Chocolate Stirrers
Sarah Bunton Fudge Rhubarb
The luxury handcrafted chocolates contained the following flavours:
Salted Pistachio Kulfi
Chocolate Peanut Butter Praline
Caramelised Orange
Coconut
Milk Salted Caramel Enchanted Hampers
Being the chocolate addict/lover that I am, I could not help but tuck into this delicious box of chocolate truffles.
There are lots of various chocolate flavours to try out when you purchase this enchanting box of roses. These flowers come in either Red or Black roses but currently only have black roses available.
Don't forget to check out their website www.mubaraklondon.com for these amazing gifts providing you with newborn babies, celebrations, weddings, anniversaries and more etc. Every gift box is filled with scrumptious treats, so ideal for foodies and lifestyle lovers. Also, since Ramadan and Eid are coming up very soon, this will be an ideal gift for your loved ones or perhaps try something else from their online store.
Furthermore, these hamper boxes are not only tailored to Muslims but are also suitable for Non-Muslims to gift to their friends/employees.
If you showcase their product online you will gain 10% off your item.
Thanks for reading, feel free to leave your comment below or keep up to date via my socials links.
Adil Musa
Note: This is a sponsored ad.