Akbars Glasgow
Address: 573-581 Sauchiehall St, Charing Cross, Glasgow G3 7PQ
Tel: 0141 222 2258
Website: http://www.akbars.co.uk/
Opening: 5pm-11pm everyday
A couple of weeks ago, we visited the city of Glasgow for a day. As I had a list of attractions and food places to visit. Akbars restaurant was one of them from my list, so as a family, we made a trip down to one of the well-known dining restaurants.
Akbar's restaurant is known for its huge family-sized naan, which is why it stands out. When we arrived on the first night in Glasgow, it was packed out and they had us waiting for 30 minutes, but as we were really tired, we decided to come back the following day. However, this time I planned and reserved our spot, so we did not require to wait again.
Food Menu
There were lots of options to pick from their menu, it took me a while to decide I just couldn't decide what would be ideal to have, so I decided to go for 'Akbar E Balti' for £8.95. The Akbar E Balti was nice with a combination of chicken, lamb, mushroom and potato cooked with fresh spices. Whilst the rest of the family ordered Chicken Jalfrezi for £8.95 served with egg, this was a bit unusual, but I wasn't a huge fan after tasting it.
The other dishes we had on the table were the Karahi Gosht & Spinach £8.95 and Tandoori Chicken Masala £9.45. The tandoori was nice and everyone enjoyed it the most. This was a chicken breast over a charcoal grill and then roasted with ginger, garlic, onions, tomatoes, with a sprinkling of coriander. Also, the gosht was cooked with spinach and garnished with coriander. This was probably the 2nd or 3rd dish that I preferred from the four we had. This was not too spicy but fine to have on the side.
The prices and portion of each dish were reasonable, which I and the family were happy with as the bill came under £50 for 7 people. The food here was satisfying enough, which filled us up. The service was also great too, as we were shown to our table without any disruption and were friendly. As busy as it was the atmosphere here was good with plenty of families, couples and friends at each table. Also, as busy as it was we were not rushed to finish our food, which is always nice to see.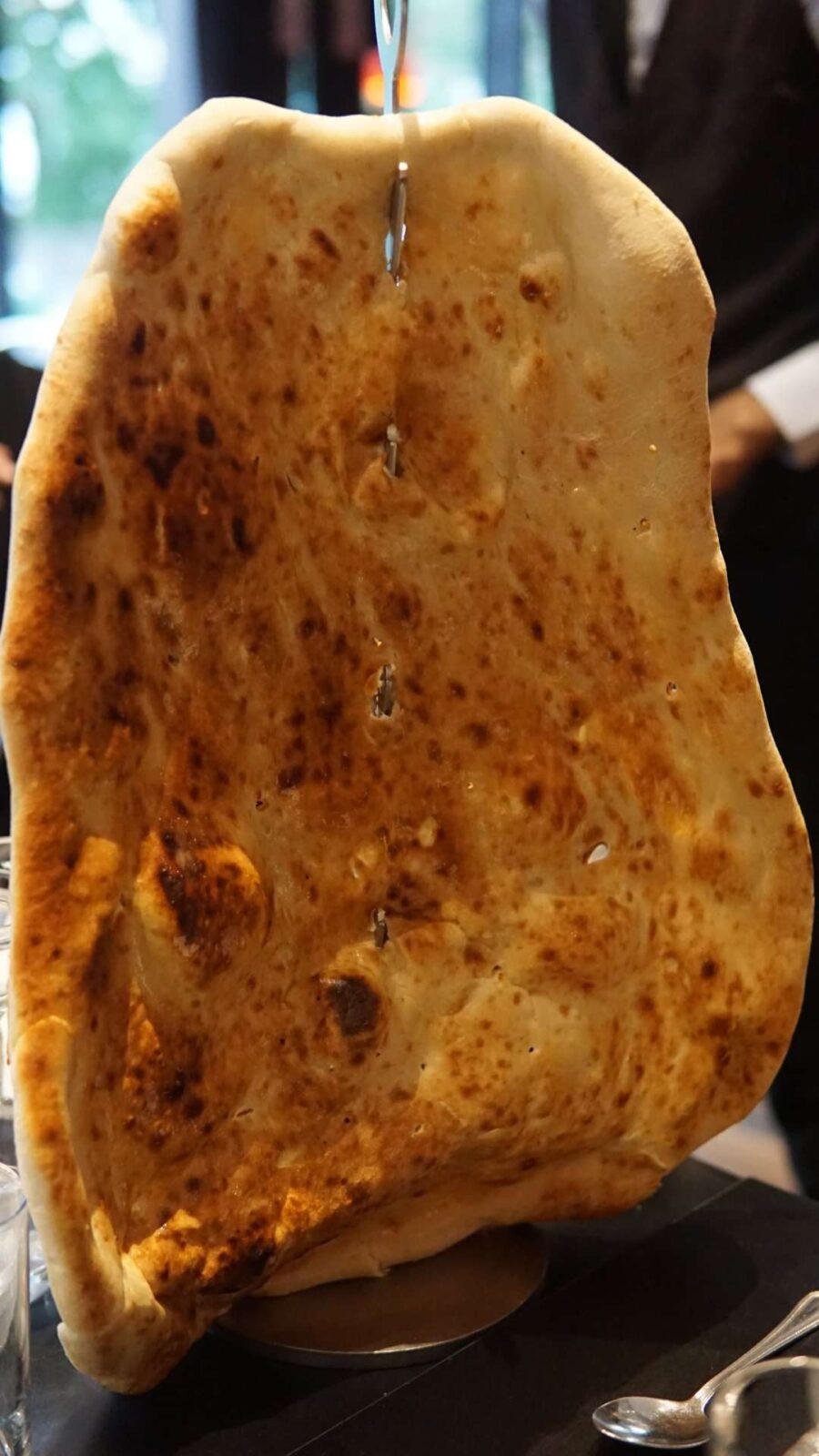 Conclusion
Overall, satisfied with this place and would recommend checking out either their Manchester or other branches across the UK or perhaps here in Glasgow. If you're ever down in Scotland. The family size naan was totally worth it, thin, crispy yet so soft and filled with butter. My nephew loved it so much we took it back to our hotel to have later on.
Food: 6.5 out of 10
Pricing: 8.5 out of 10
Atmosphere: 7.5 out of 10
Presentation: 6 out of 10
Experience: 8 out of 10
Total: 7.3 out of 10.
*Follow Me on Social Media*
Instagram: @AdilMusa1
Twitter: @Adil_Musa1
YouTube: @AdilMusa1
Adil Musa