Address: 61 Pitfield Street, Hoxton
N1 6BU
UK
Website: http://www.friendsofourscafe.com
BEING ON ANNUAL LEAVE FROM WORK, I THOUGHT THIS WEEK WOULD BE THE BEST  time to go check out few places in the City of London and what better way to try 'The Friends of Ours' after seeing they luxurious food pictures all over Instagram, with a very diverse menu and food tasting delicious with high ratings and recommendation. We both thought it's a place we must visit, with such good atmosphere, environment and staff members were so nice and welcoming.
This quirky little café has been in place for just over a year and everything about it is truly brilliant. After debating for a short period of what we wanted we finally decided to go "Eggs Royale" & "Harissa Eggs" which did not disappoint as good as they looked they tasted really nice. There are always changing their menu right here, so keep a lookout as they may have something you really like.
What we purchased were as follows:
I felt this truly a beautiful piece of art, with such exquisite colours combined with a presentation to The Eggs Royale. It was one of the most popular ones from the menu with Salmon & Lime Hollandise was honestly delectable.
Also for the first time, I had a go trying the *Matcha Green Latte* since I have never tried one before since my family friend introduced me to it that day. I have to say it did not disappoint at all. I absolutely loved it and if you like warm drinks then this is definitely one for you to try. I really enjoyed the taste of Matcha latte, especially when you try something new it takes the time to get used to your taste buds but not this.
Even though I was pretty much full up from our main meals, we both still managed to sneak in a very pleasant dessert even that looked too good to resist, as the presentation was truly on point as you can see from pictures I took on my Samsung Edge mobile.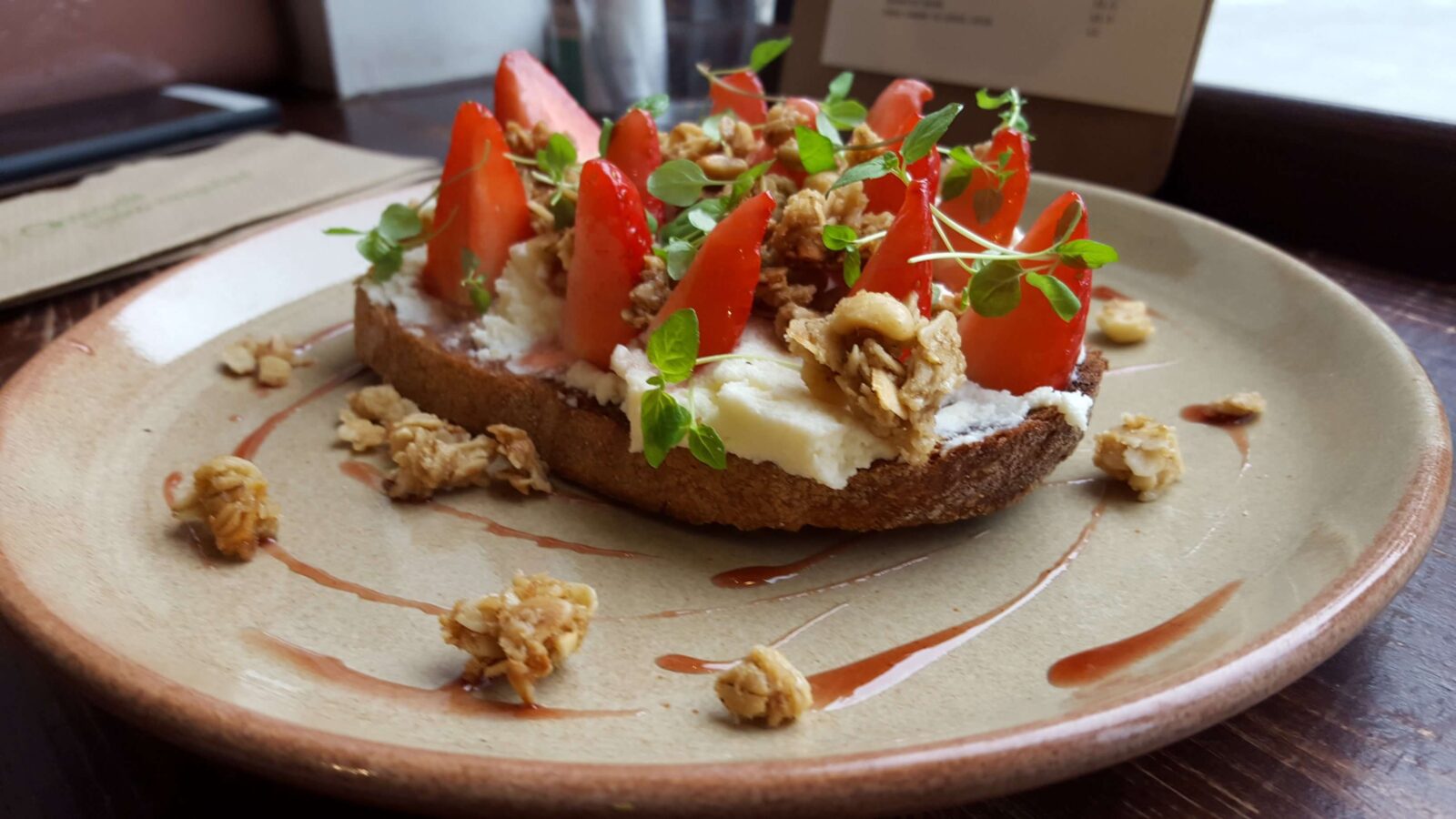 Overall experience I thought it was amazing, I would like to thank the staff for their brilliant service and I definitely would recommend 'The Friends of Ours' to anyone as it's a place worth visiting more than once if you're going for brunch with friends or family. As their service and food were fantastic.
You can check some of their great brunch's images on Friend's of Ours Instagram page or through their website to see what else there have on offer.
Review
Presentation: 9/10
Food: 7.5/10
Service: 8/10
Atmosphere: 8/10
Price: 6/10
Overall: 7.3/10
Thanks for taking your time out to read my afternoon trip to Friends of Ours. Do feel free to leave me your thoughts/comments and idea's on where to go next. Don't forget to follow me on my social media pages.
Much Appreciated.
Adil Musa