Explore Istanbul
Ever been to a spice bazaar and grand bazaar? Check out these colourful rows of spices at the spice bazaar in Istanbul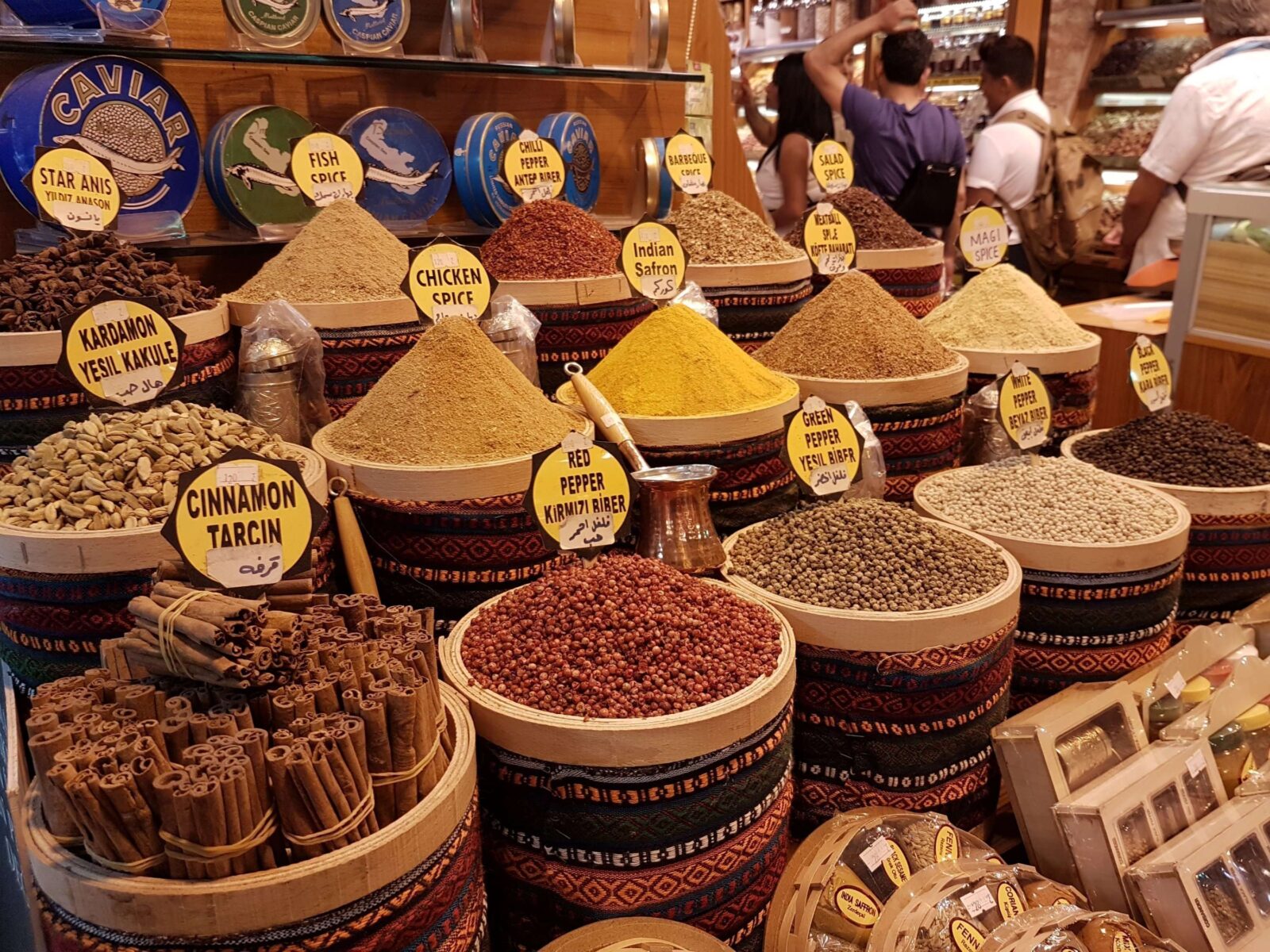 I'm sure you've been following my Instagram page. You may have seen plenty of stories, from my trip. This is following on from my trip to Istanbul, Turkey. My day two consisted of a full-on experience exploring the city again. This time we visited some of the other hot spots in Istanbul for sightseeing. Many would recognise the tall round tower on TV or YouTube videos, which oversees the whole city. Known as the Galata Tower and the Galata Bridge.
Day 2 Exploring Istanbul
After our morning Turkish breakfast. We first took the Metro tram from Sirkeci, where we stayed at Kabatas. Therefore we took an underground train to Taksim Square. This was a modern city that holds many concert festivals, parades and New Year celebrations near Istiklal Avenue, which is also known to be like Oxford Street in London. When you arrive, you can see the 'Monument of Republic' statue.
During my time there was a festival going on, with live performances being played later on that day. Before that happened, there were plenty of small stalls as you walk up. We also got demonstrated with live art by a talented lady designing posters from scratch, which was pretty amazing how she created flower posters.
You can have a look at my full video of the beautiful art created in my vlog at the end of this blog post.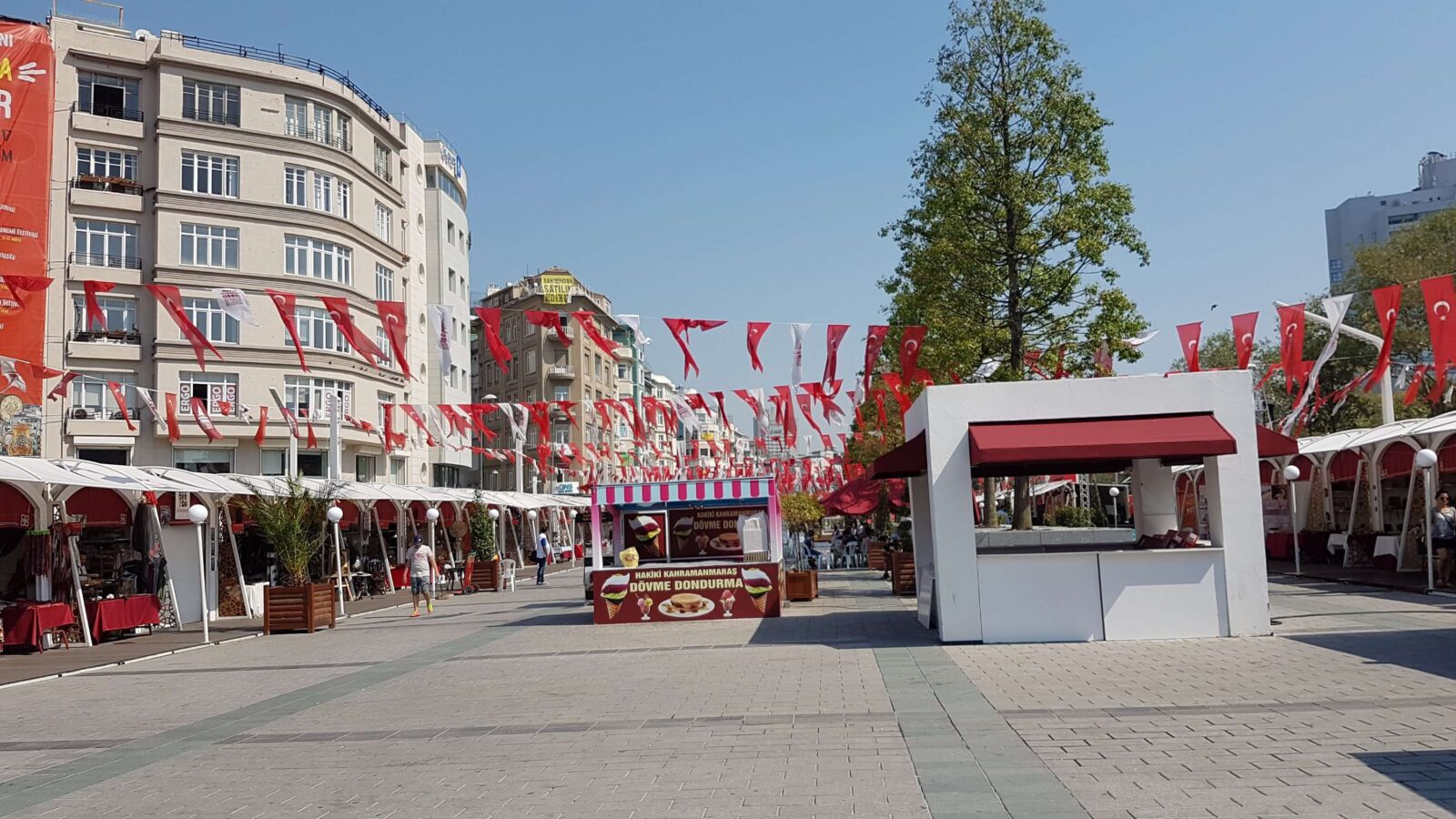 Istiklal Avenue
Known to be the 'Oxford Street' of London, where you're entertained by local musicians and surrounded by various huge brand retailers like 'Zara', 'Mango', 'H&M' and many others. I certainly loved this part of the area as it was filled with lots of local people and with the shops I really like from London. There were also stores for some delicious desserts and sweets, there usually let you have a try of each sweet before opting to buy any. As well as 'Madame Tussauds' down the road, this is a smaller version of the one you have here in London.
Madame Tussauds
There were also stores for some delicious desserts and sweets, there usually let you have a try of each sweet before opting to buy any. As well as 'Madame Tussauds' down the road, this is a smaller version of the one you have here in London.
As we walked down this street I was craving some Ice Cream and Turkey is well known for their 'Dondurma'. I had the Vanilla and Strawberry mix. Although these are not your normal kind of ice cream, as they're pretty sticky, it's worth a try when you visit Turkey.
Galata Tower
The Galata Tower, Galata Kulesi in Turkey, is one of the highest and oldest towers in Istanbul. The 63 meter (206 feet) high tower provides a panoramic view of the old town. It was built in the 14th century by the Genoese colony as part of the defence wall surrounding their district at Galata directly opposite ancient Constantinopolis.
As you walk through Istiklal Avenue you will stroll past the famous Galata Tower. When you arrive at the Galata Tower, you will tend to see people gathered outside having a cup of tea or coffee as there are small cafes around. However, inside the Galata Tower, there is usually a huge queue of people lining up outside, so expect to wait for some time.
After you've paid for your ticket for the balcony view, there is an elevator, which takes you to the top of Galata Tower but you are still required to walk some steps to get to the top for the balcony view. If you're a brunch and a food lover then there is a restaurant inside if you wish to eat with family or friends with a nice view.
Opens: 9 am to 8:30 pm
Spice Bazaar (Egyptian Market)
Spice Bazaar can be found towards the end of the Galata Bridge or near the Eminou Ferry docks.
Towards the end of our second day. We visited 'Spice Bazaar' known for its dried fruits, nuts, seeds, spices, and Turkish Delight. Located around 10-15 mins away from where we stayed. As we shopped around each store you could smell the fragrance of those spices. One thing to mention always tries to haggle with shopkeepers regarding pricing. As they tend to vary their prices accordingly to where you're from.
Turkish Sweets
Turkish sweets and dried fruits were certainly mouth-watering. You could practically be full by having a taste of each fruit and sweet. That was one good thing about these stalls as they allow you to try as many items as you want before purchasing a KG amount.
One thing that made me really chuckle, was going to these spice stores at the Spice Bazaar with my aunties and mother. Seeing them haggling a lot with the shopkeepers was hilarious, as they kept asking for the price to go down and the guy would not move from its original price. Until he finally gave in the action and the conversation between them was funny.
I have to say the experience in Spice Bazaar is a must. I definitely recommend it as one of the top places to visit along with the Grand Bazaar for shopping.
New Mosque
When it was time for calls to prayer, it was time to pray. As with this newly stunningly built mosque, there was ongoing construction work to Spice Bazaar. This had such a nice view to capture on camera. As I loved the colourful flowers surrounding it, which I couldn't get enough of capturing the perfect shot.
Thanks for reading my second-day visit to the Istanbul blog post. I hope you all have benefited, I shall be uploading the next part when I manage to squeeze in some time to post.
Feel free to leave your comment below on what you think of Istanbul and what you would like to see more in my blog post.
Adil Musa