Said dal 1923
Said Dal 1923 Address: 41 Broadwick St, Carnaby, London, W1F 9QL
Tel: 020 7437 1584
Nearest Tube Station: Oxford Circus (Central Line Underground)
After a long day at work, there's no better way to treat yourself to a chocolate shop on Broadwick Street. I visited Said Dal 1923 cafe to check out their yummy hot chocolate drinks and treats.
When I first arrived with a friend, as you walk in you smell the strong scent of chocolate. However, I did have a gut feeling it would be packed with people as we saw people sitting outside, but luckily enough there just about managed to have space for two people in the cafe. Although when you walk past you can tell it's very small, but it tends to be very busy and full of people chatting, laughing and on their laptops doing some work.
Whilst noticing this place on Instagram quite a lot. I've been willing to go for a while and since it was #ChocolateWeek no better way to spend it at a chocolate store. After spending some time looking at the menu deciding what we would like to have.
Although the lighting was not great at this place, it is better to go during daylight if you want to take really good shots. When I tried taking photos, the shadow and light were not helping, despite that I still managed to get some shots of our order.
Menu
From our first glimpse of the menu, it was to have the chocolate melted hot drink, which was the Mocha. This had quite a strong taste at first, but after giving it a good stir it was simply divine.

Profiteroles were one of my choice of order from their Said's menu and it sure did not disappoint as it tasted great, this dessert was filled with soft crema pasticcera and drizzled with melted chocolate.
The Affogato looked great, but slightly disappointing, as it had a very strong taste of Nespresso more than anything. Also, we expected it to be more presentable, but the ice cream melted very quickly.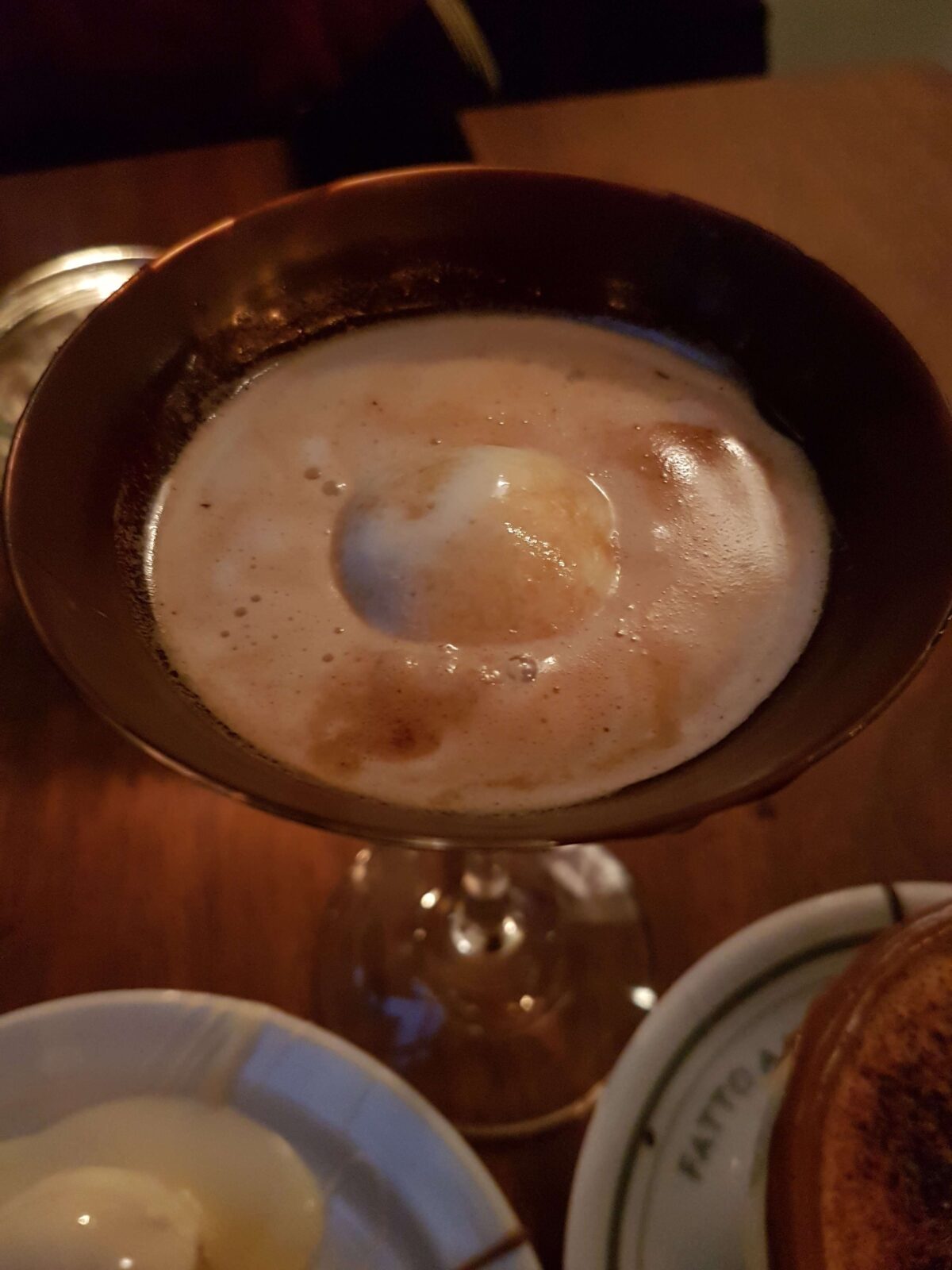 Conclusion
Overall, our bill added up to be £23.10 in purchasing these four items from the menu.
I felt Said London 1923 would be a recommendable place to all those chocolate lovers, where you can catch up with friends or colleagues, etc. The only downside to this place would be the lighting as inside it tends to become very dark, during broad daylight seating outside would be perfect.
Also, you tend to notice lots of tourists, freelancers, meetings taking place and friends mingling. Definitely, an environment and atmosphere to enjoy a nice hot Mocha or chocolate. I didn't spend too long on my photos, as I didn't want our orders to become cold.
If you're ever in the Soho/Oxford Street area, you should definitely check this place out as it's always buzzing with people.
Opening Times:
Mon-Sat: 10am-11pm
Sunday: 11am-10pm
Food: 7/10
Service: 7/10
Atmosphere: 7/10
Price: 6.5/10
Presentation: 6/10
Overall: 6.7/10
Thanks for reading my blog post on Said Dal 1923 in London. Hope you enjoyed the blog post, feel free to leave your comments below with your thoughts?
Adil Musa