Chaiiwala
The most awaited famous Chaiiwala recently opened a branch in London, Walthamstow and now off Green Street, Forest Gate. I paid a visit to Chaiiwala yesterday for a late evening with my family and already it was filled with people turning up even at night. They are definitely living up to their expectations from Leicester after finally opening their first-ever branch in London.
Ever since it opened, people have still been really excited about it, giving them a spot to relax and enjoy some breakfast. A small little spacious cafe, but gets filled very quickly with family, friends and couples.
Menu
An ideal place to start your day with a typical desi breakfast or during tea time. A menu plenty to pick from, containing hot and cold drinks like Karak chai, hot chocolate, falooda, an all-day breakfast and much more to pick from. Another ideal part I found was the fact it was not that pricey as the most expensive item on the menu was just under £5.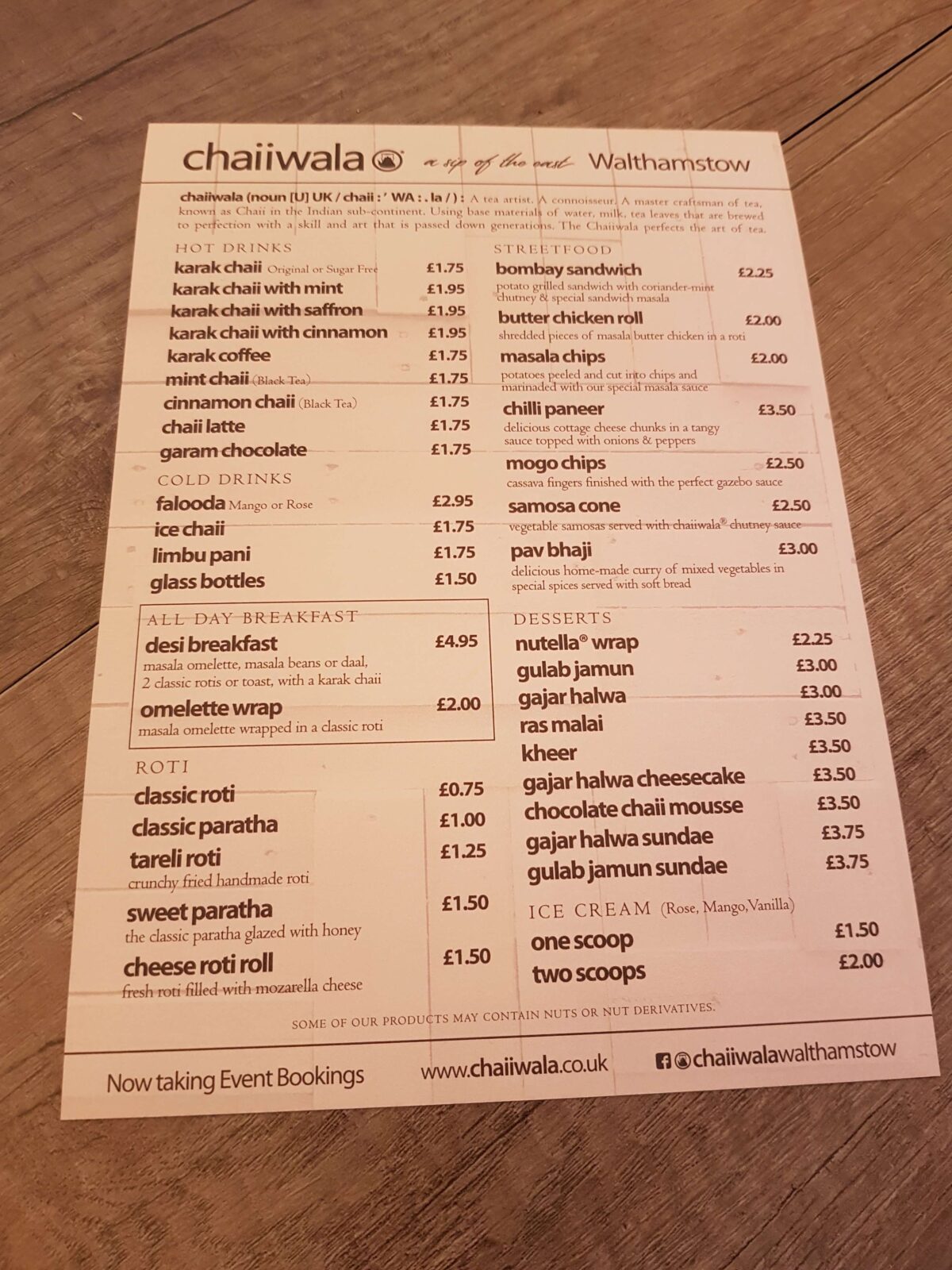 After deciding among us on what to eat, we all finally decided to order our food choices. I opted for a 'Desi Breakfast' this included a masala omelette, masala beans, 2 classic rotis with Karak chai.
Whilst my brother-in-law ordered the same dish but with daal and my little nephew had the butter chicken roll, which was chicken pieces wrapped in a roti.
All Day Breakfast (Desi Breakfast)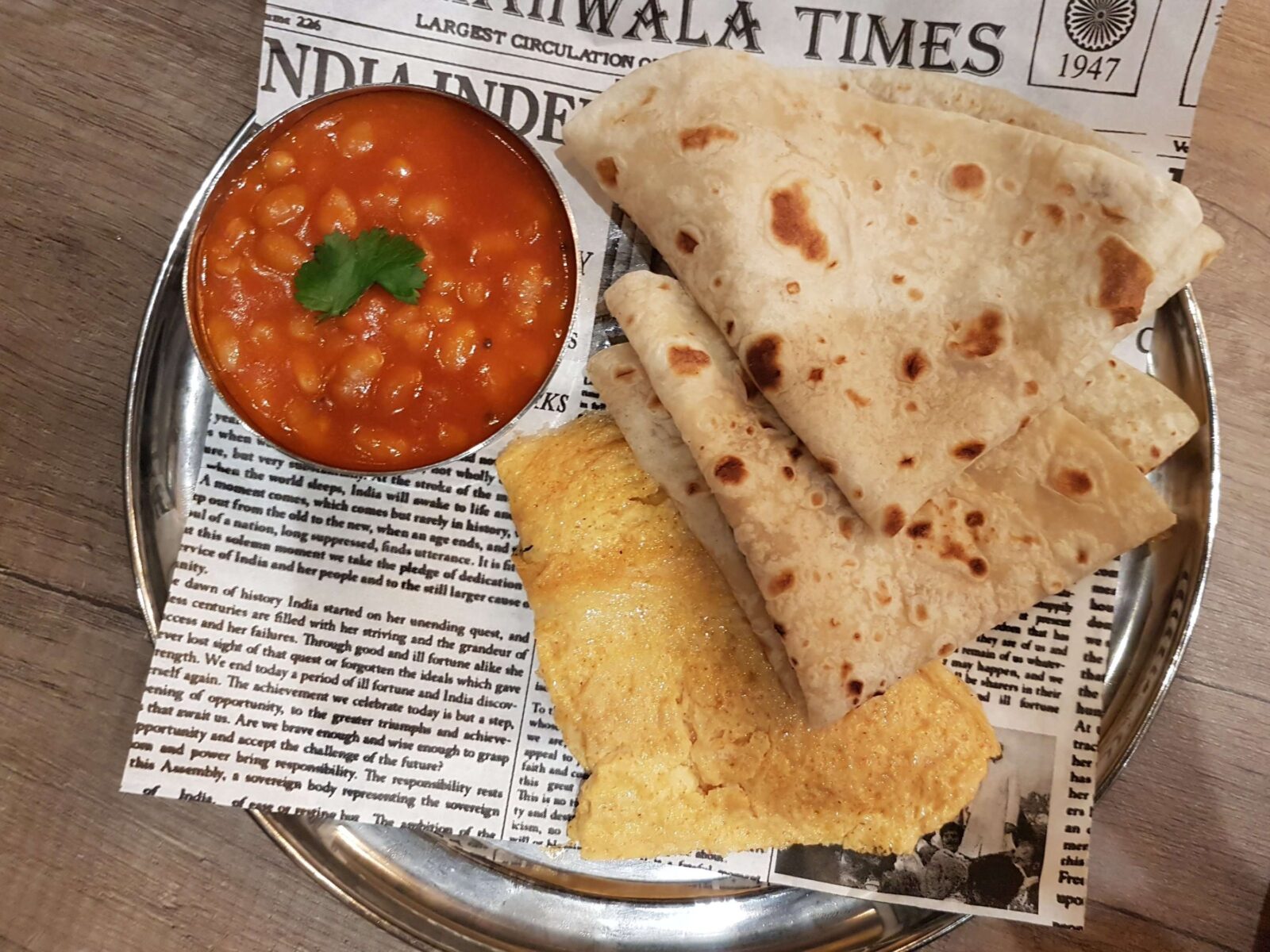 Desi Breakfast (£4.95) with Daal
The above was what we ordered among us by mixing and matching with the beans and daal.
Although I was not a fan of masala beans, I loved the daal with roti, it felt just like home food. Therefore, I ate most of the daal and left the beans for my brother-in-law and sister to finish off.
Bombay Sandwich
The Bombay sandwich was such a soft, warm sandwich filled with potato, coriander-mint, chutney & special to give that extra flavour and taste. I enjoyed this as I'm not a huge fan of spicy food, so it's just about right.
Masala Chips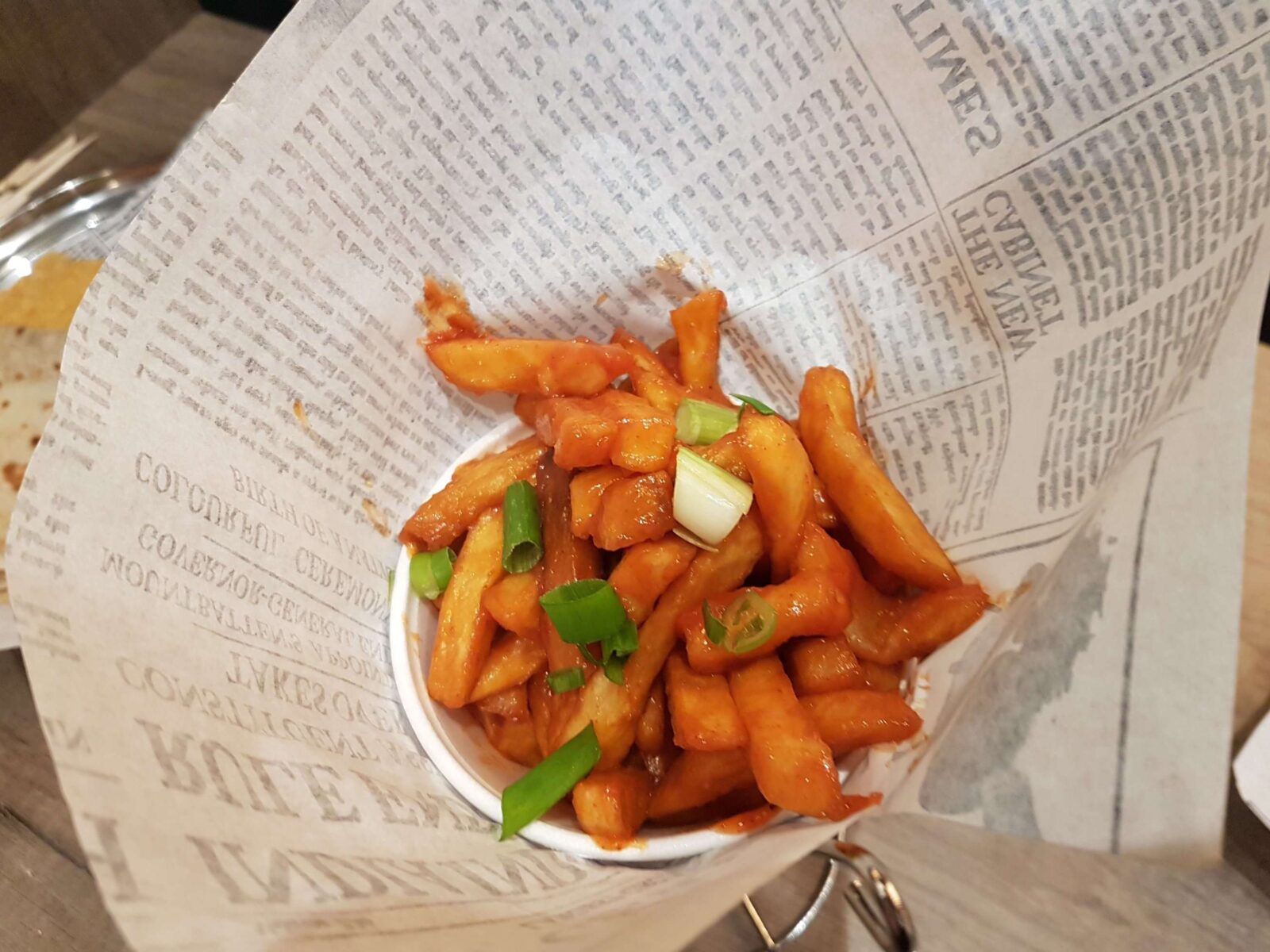 I think everyone who pays a visit to Chaiiwala loves these masala chips, therefore I had to taste these and there did not disappoint. These Masala Chips were really tasty but very soft and soggy to pick up although all of us enjoyed dipping in them.
Pav Bhaji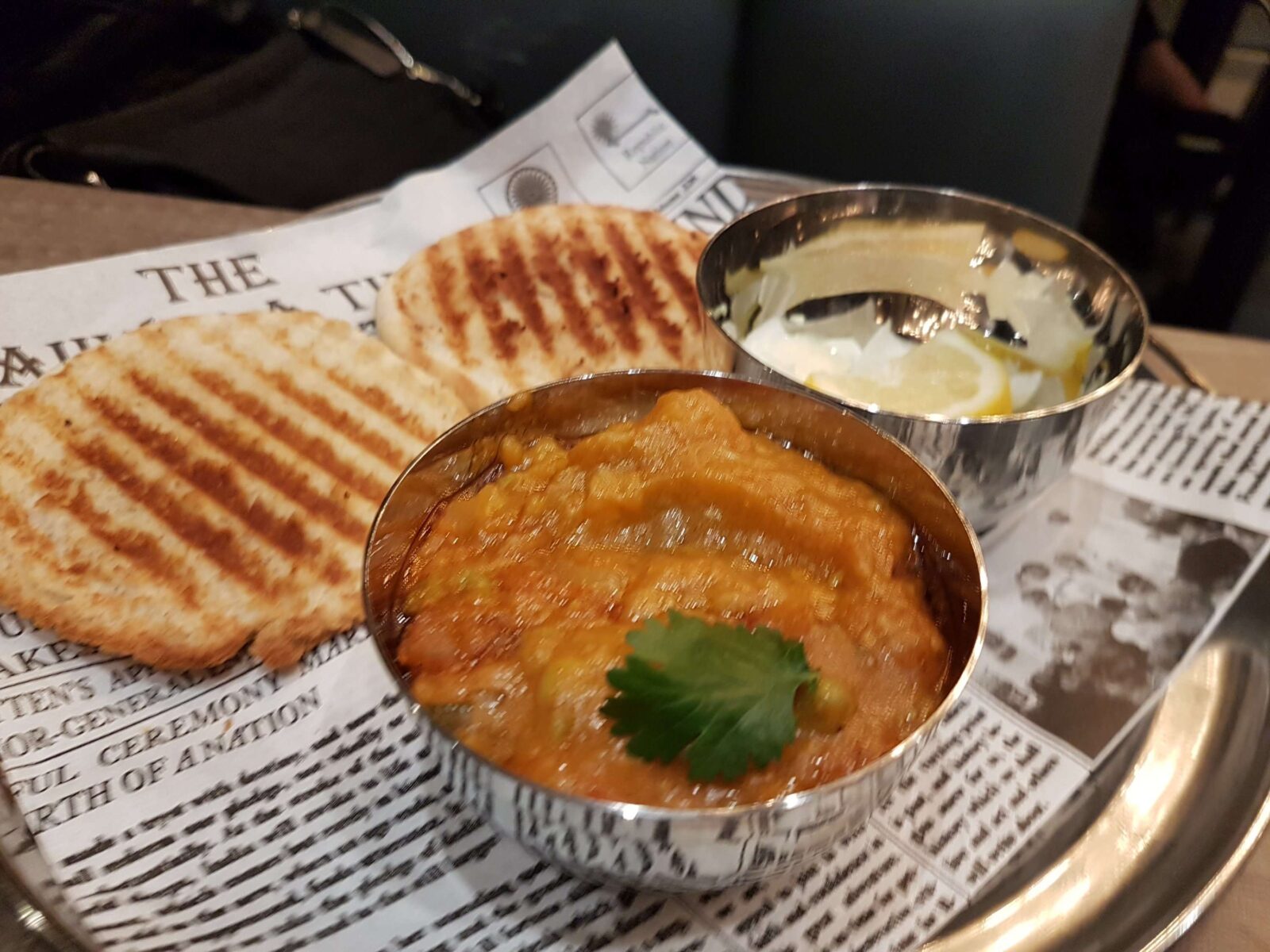 For the vegetarian people, there is an option for a delicious homemade curry made with mixed vegetables served with spice and soft bread.
Chocolate Chai Mousse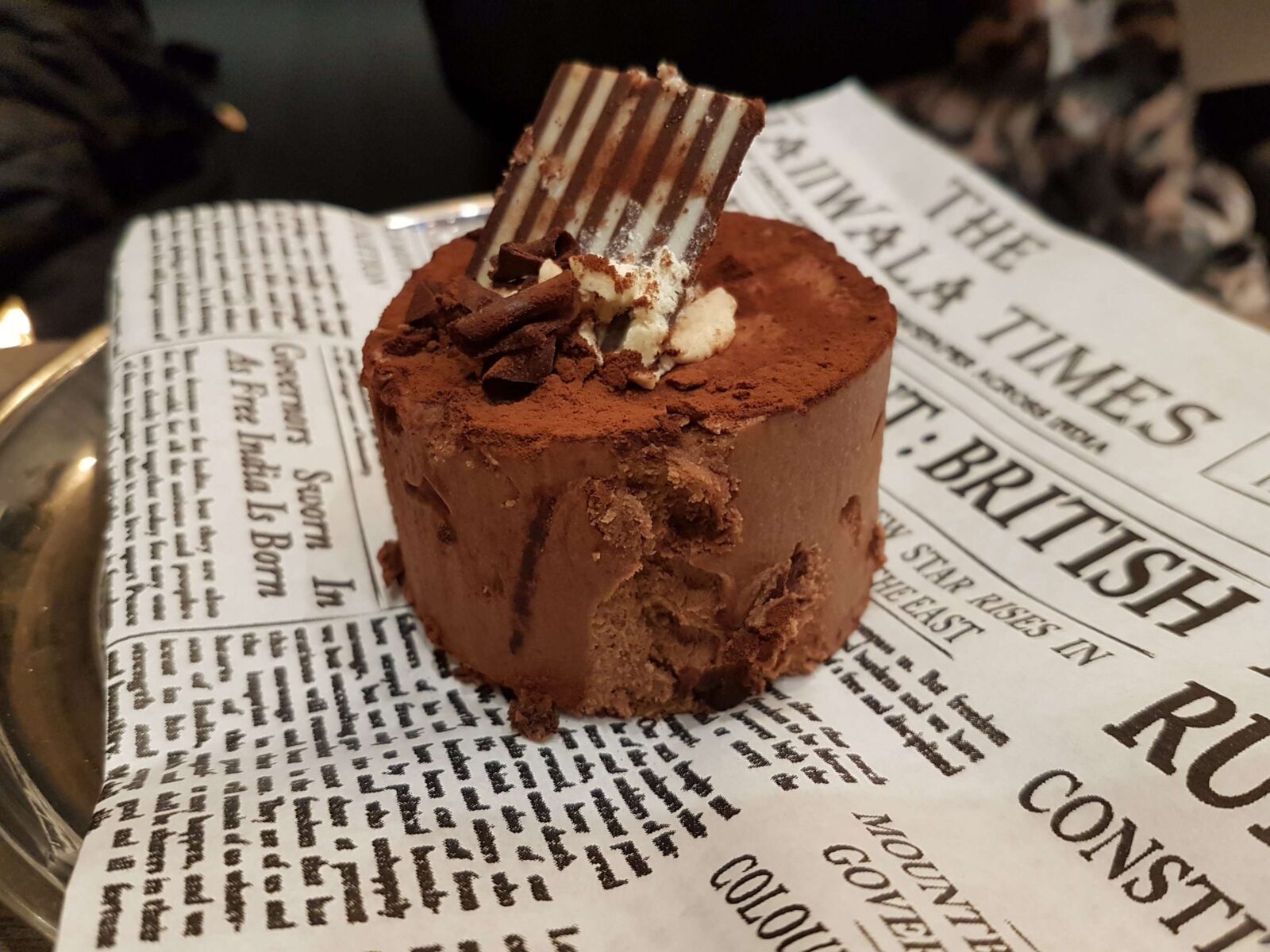 A sweet tooth that we were, we did not leave without tasting a dessert, so we shared a Chocolate Chai Mousse among all of us. The Halwa cheesecake is apparently meant to be strong as told by one of the waiters, so we opted for the chai mousse instead. A chocolate lover that I am, I enjoyed this, not your very soft dessert, but an ordinary chocolate mousse.
My nephew opted for a Nutella wrap from the dessert menu, which was a Nutella spread across a roti and wrapped into a roll.
Karak Chai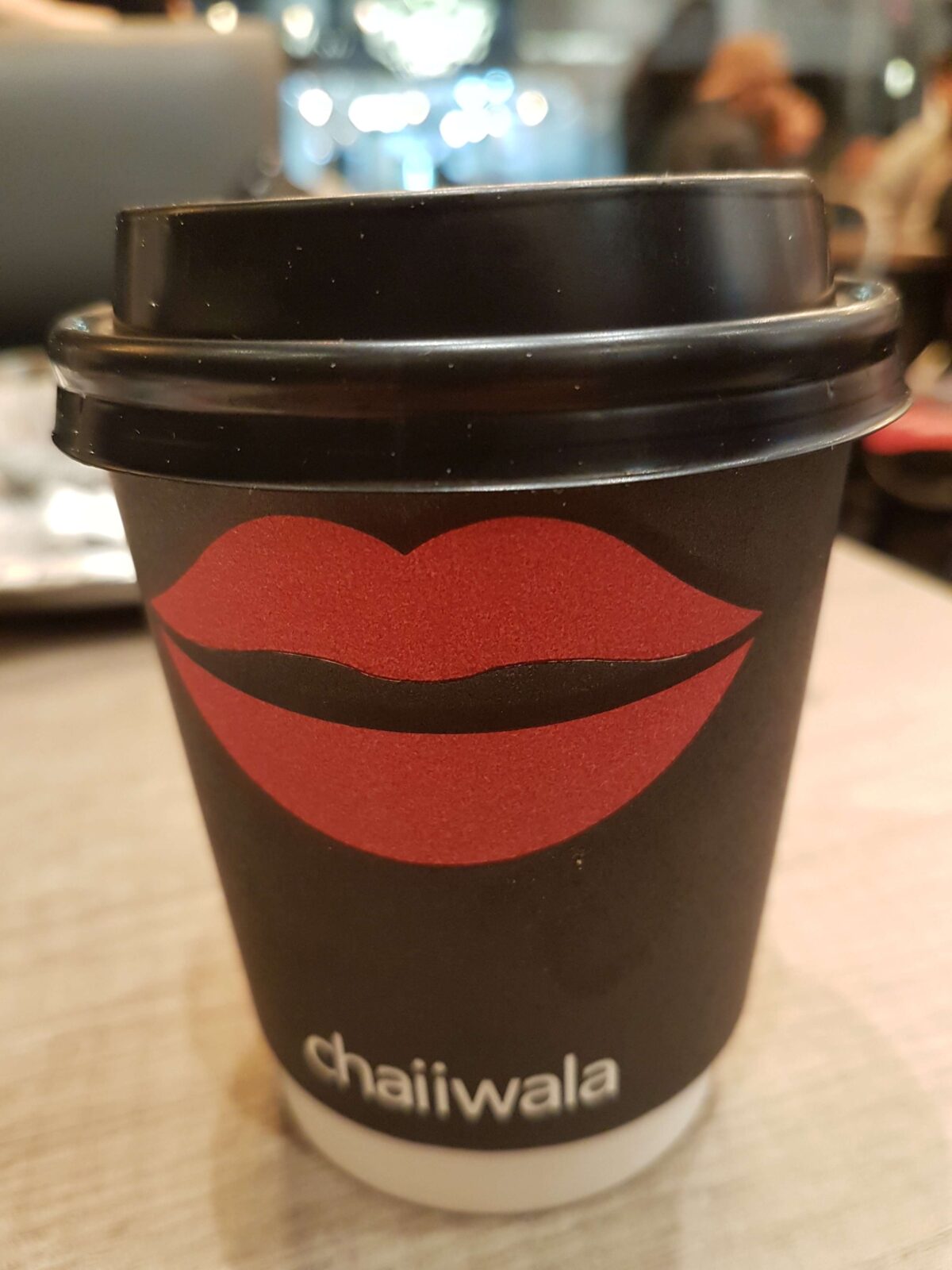 Now, this was what I was waiting to have from Chaiiwala. Not your normal English breakfast, but a Karak chai with cinnamon had an extra-strong scent and the taste was just perfect to end our meal. If this was near my workplace I would be having this now and then as it was delish!!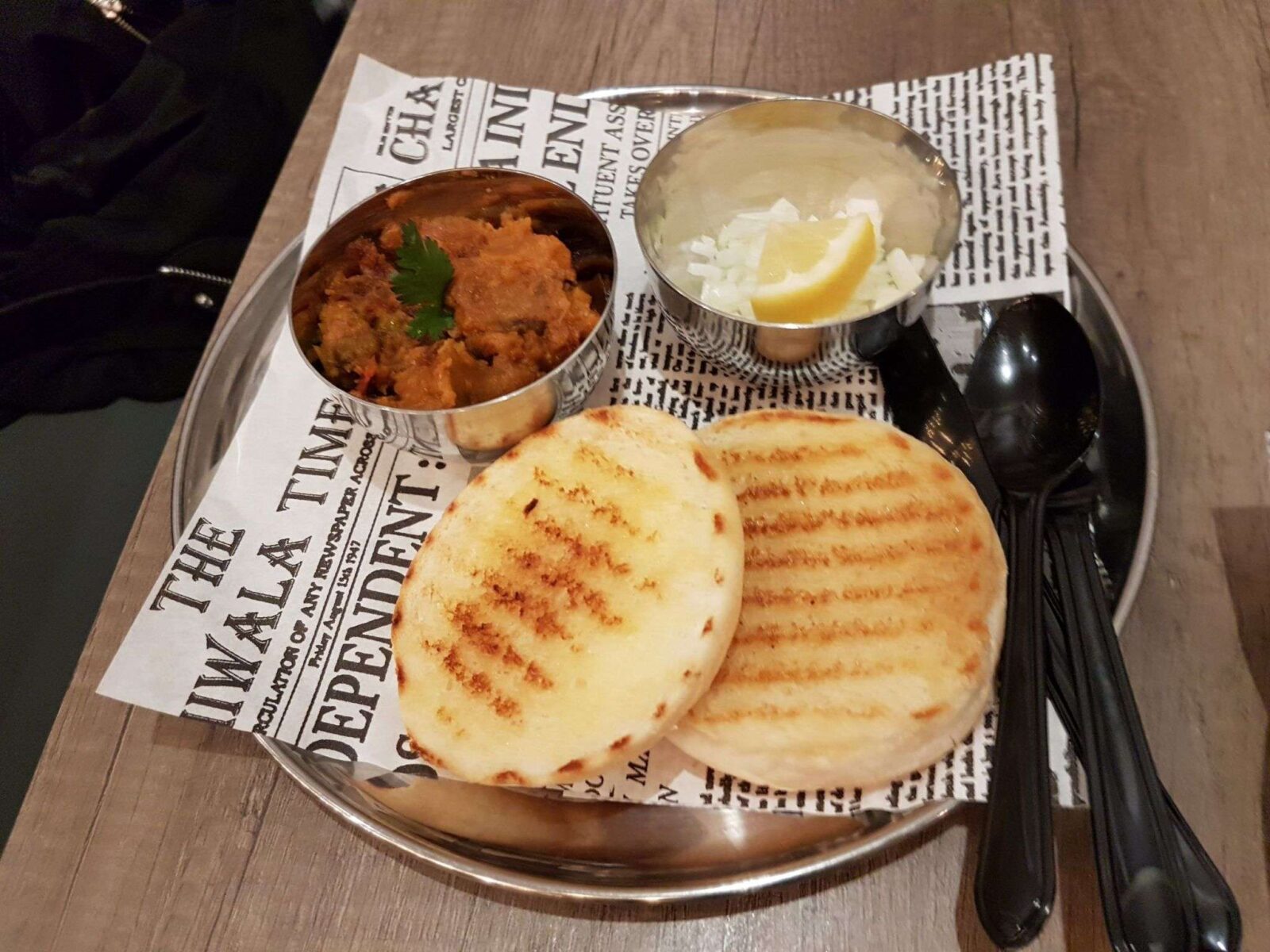 There is now a new item on the menu, which is the Iced Karak Chaii. This was really good and different from ordinary tea.
Conclusion
Overall, our bill came to just over £25 amongst the four of us, which is pretty reasonable I have to say as we ordered a lot. Although it's open all day, this place is more reasonable to visit during morning breakfast or your 4 o clock tea time snack. Service-wise, we only had to wait 5-10 minutes for our food to arrive but we had to remind them of our tea's as they had forgotten due to a large queue of orders.
Opening Times:
Weekends: 9am-1am
Weekdays: 7:30am-11pm
Food: 6/10
Service: 7/10
Atmosphere: 8/10
Price: 9/10
Presentation: 7/10
Overall 7.2/10
Thanks for reading my blog post on Chaiiwala. Hope you enjoyed this post, leave your comments down below.
Be sure to subscribe and look out for more latest updates 🙂
If you are not following me already you can find my latest updates on my Instagram: @adilmusa1
Adil Musa