Address: 16 – 20 High Road, Wood Green, London, N22 6BX
Tel: 020 8881 6479
Website: www.tarshish.co.uk
Nearest Station: Turnpike Lane (Piccadilly Underground Line)
Tarshish is a newly opened Turkish and Mediterranean Grill sister restaurant to The Banc. Based near Turnpike Lane and Wood Green. The restaurant is truly a fine dining experience to visit. Well recommended in the heart of north London.
This restaurant has two floors, hosted for people to enjoy freshly made directly from the kitchen. People mainly visit this place with their families and friends to eat from the rooftop views. A really nice atmosphere and view when the weather decides to be good in London.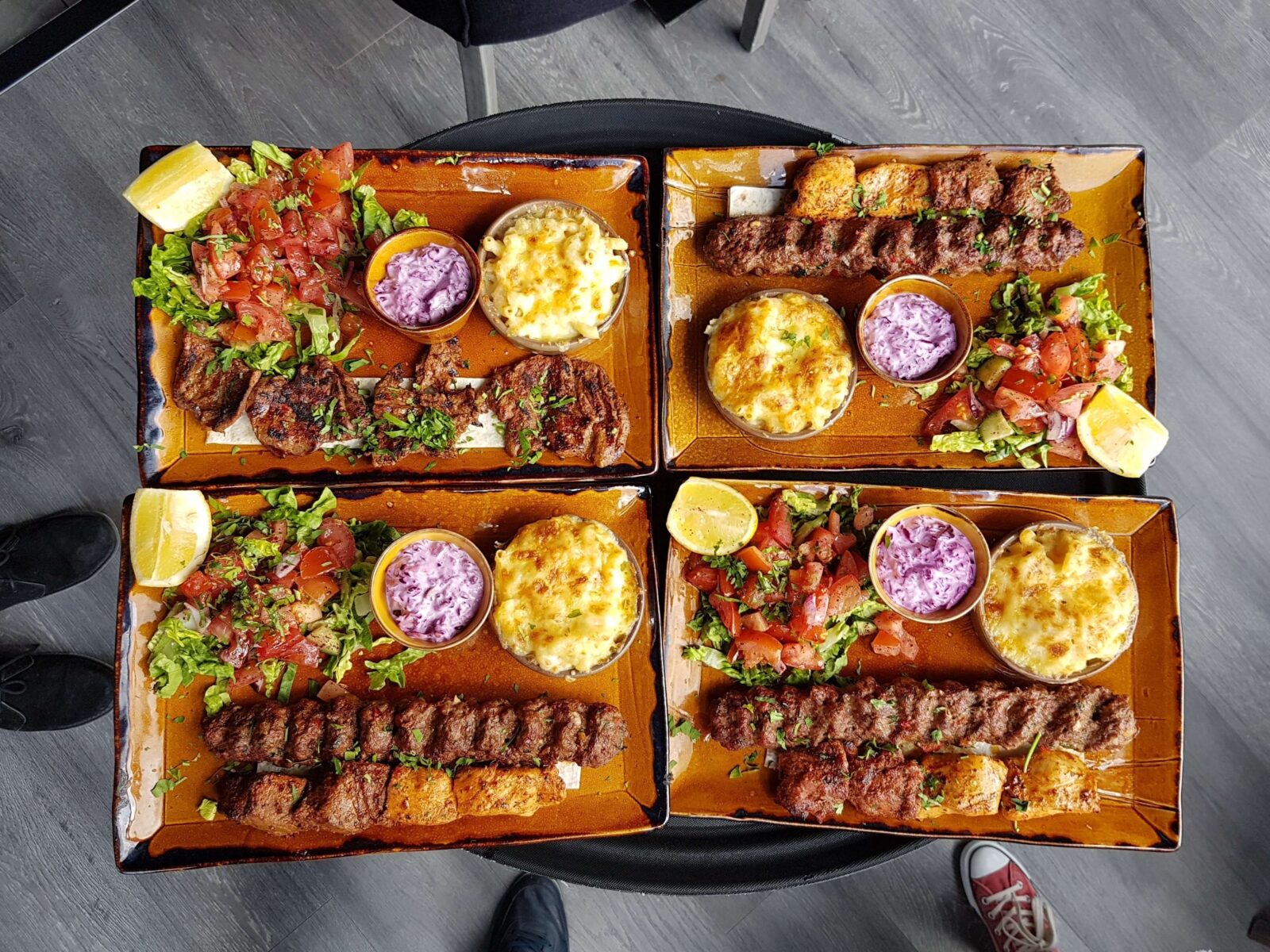 Review
Last Saturday, 10 of us food bloggers got together to gather up for a food event held at Tarshish. These people were those who shared the same interest and took various photos of drinks and foods. The experience I had was really fun meeting with other food bloggers, as everyone got what they wanted to try out. Various photos of the dishes are available on their social media channels. We also had a good laugh trying to capture the best mac and cheese shots. One hilarious moment was when one of the guys could not get over the fact how good pulling a mac and cheese was!
This was the view in and around the rooftop. You can either request it to be opened or closed, still a nice perfect view and space for when the weather is warm and sun's out.
Berry Crush (£6) & Bee Sting
Mocktail on the left was filled with Fresh Strawberry, blackberries, blackcurrant, pomegranate seeds, lemonade, and simple syrup. A delightful and refreshing drink, especially when the weather's warm that day.
Mixed Grill is filled with Cubes of lamb, chicken and Adana shish. Served with mac & cheese, tomato salad and red cabbage coleslaw. This choice is always a must at a restaurant. Wherever you go people always order mix grill as you have both chicken and lamb to eat instead of just one or the other.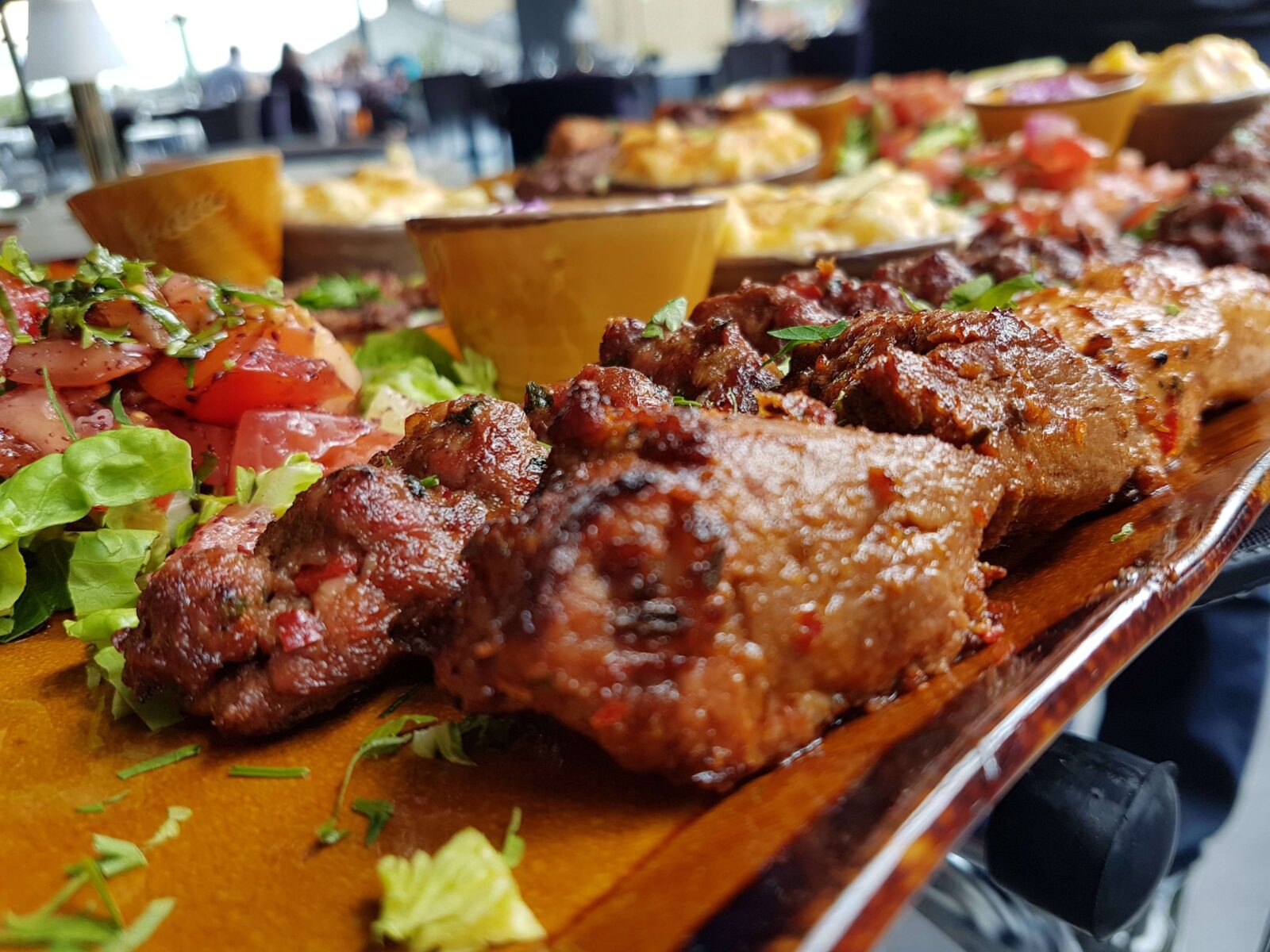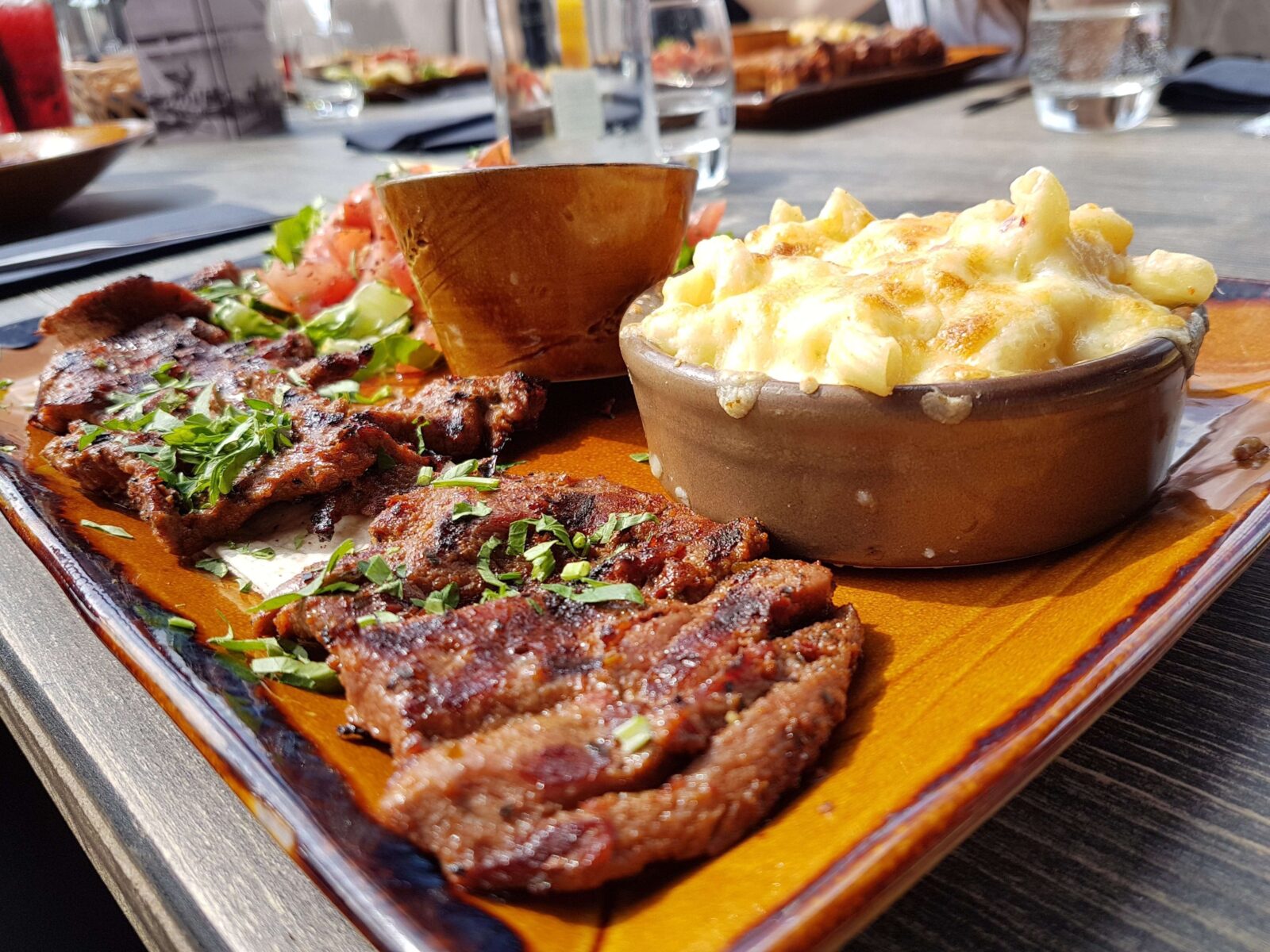 Although people had ordered 3 mixed grills. I opted to be different and went for the Kulbasti (Grilled Lamb Steak) (£20). This was again served with mac, cheese and salad for the sides. Certainly, it was an enjoyable feast but mainly it was desserts that caught my eye!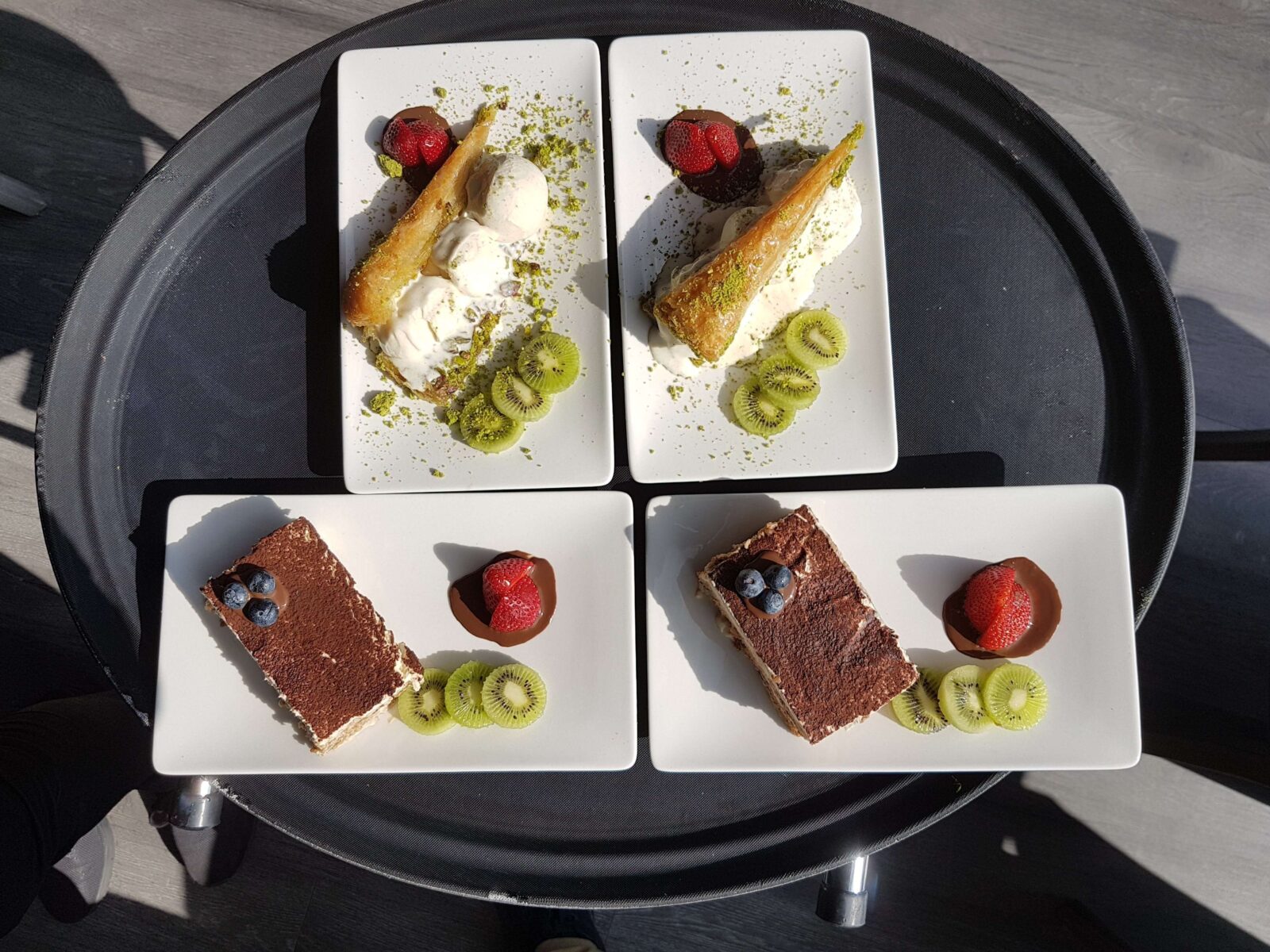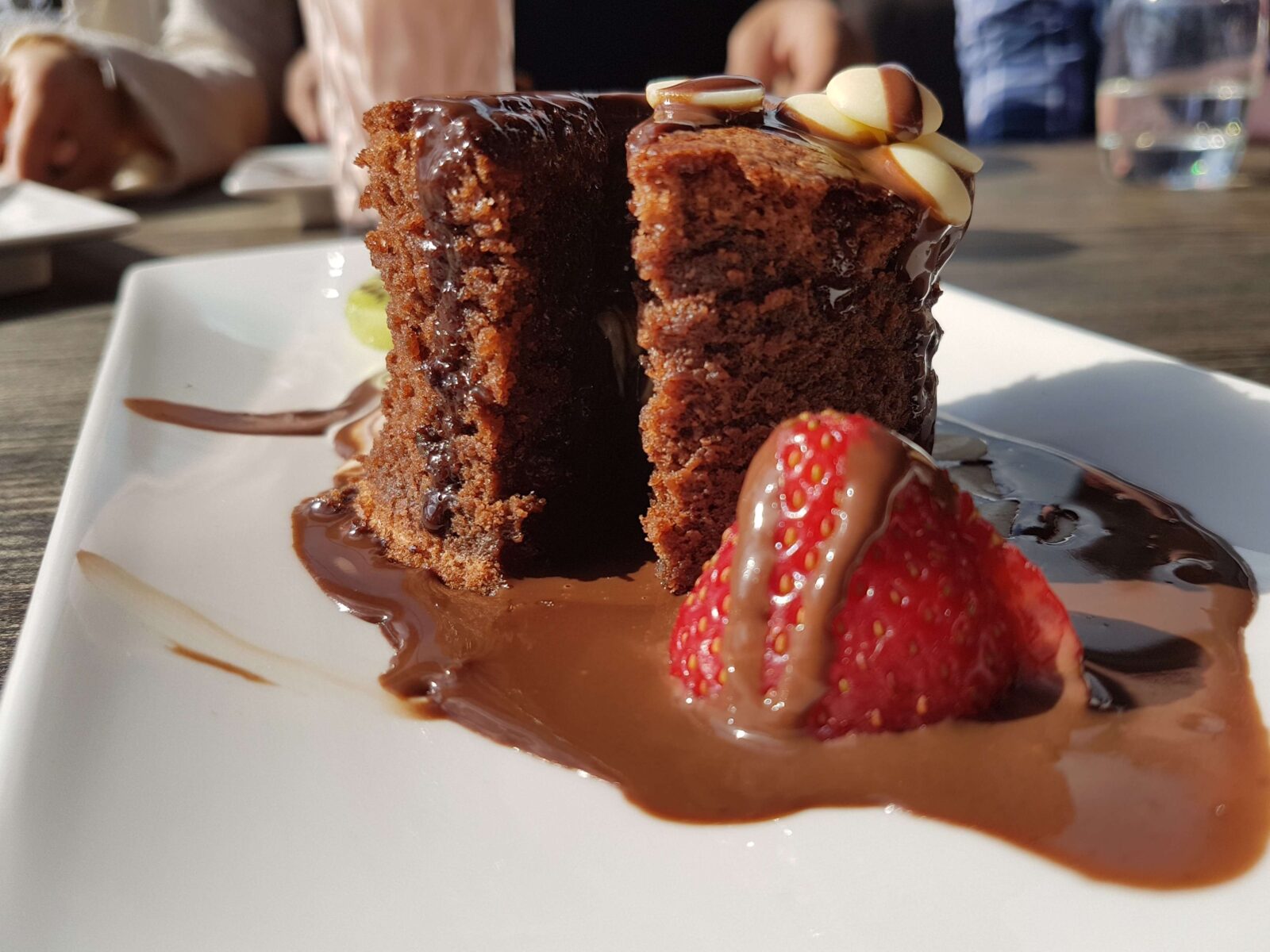 How great do all of the above desserts look right?
I chose the hot chocolate brownie, filled with melted hot chocolate. It was divine, served with ice cream and garnished with fresh strawberries. This dessert is one I would have over and over again! Haha!
The others were called Warm Baklava, Tarshish Kadayif, Tiramisu and Peardrop.
Conclusion
You can find their selection on the main menu here or by going on to their main website to see what other options they have on their menu.
Service 9/10
Presentation 10/10
Price: 6/10
Atmosphere 9/10
Experience: 9/10
The owner of Tarshish was friendly and easily approached. They also opened up the rooftop for us and showed us around the restaurant as well from the top of the roof. The waiting time for our food was not too bad, same for our mains either.
Loved the mains and starters presentation on how it looked, was truly spot on. Everything was captured really well and worth sharing with others. Although each food looked amazing, some main dishes were pretty pricey. Especially if you're going for steaks. The overall pricing of their main dishes ranges between £11-£38 and starters from £5-7.
The atmosphere in Tarshish is very family-oriented and friendly environment. I saw plenty of different generations enjoying themselves, so it's not just for the younger generation. The experience was really good, I was welcomed by their staff members and served as and when needed. The food at Tarshish is all Halal, which is a huge plus and definitely a well worth recommendation for this newly opened restaurant.
Overall, I gave Tarshish an 8.5/10.
Hope you enjoyed the blog post on Tarshish. Leave your comments below for suggestions on what you'd like to see next.
Adil Musa
Disclaimer: My visit to Tarshish was a complimentary invitation along with other food bloggers.