London Duck Tours
London Duck Tours Address: 55 York Road
London, SE1 7NJ
Tel: 020 7928 3132
Nearest Station: Waterloo Underground Station (Jubilee Line)
Experience London Duck Tour
On a warm Saturday afternoon in July, I decided to take some of my family on the London Duck Bus. To have a little tour of London and explore the most talked-about sights with live commentary, before splashing into the River Thames to see London's biggest attraction. Although our bus was running late, there was time to enjoy ourselves at the park nearby, where there was lush grass to sit on and a little play area for kids so the little ones could play on the swings and slides.
This London Duck Tour tends to last up to 75 minutes and probably one of the most recommended activities in London to explore with either friends or family.
As my nephew and niece wanted to play in the kid's playground. We decided to let them play until our bus arrived later on. When our bus arrived with our names were called out to board the bus, so from there on our scenery tour started off by crossing the bridge overseeing St Pauls and other architectures.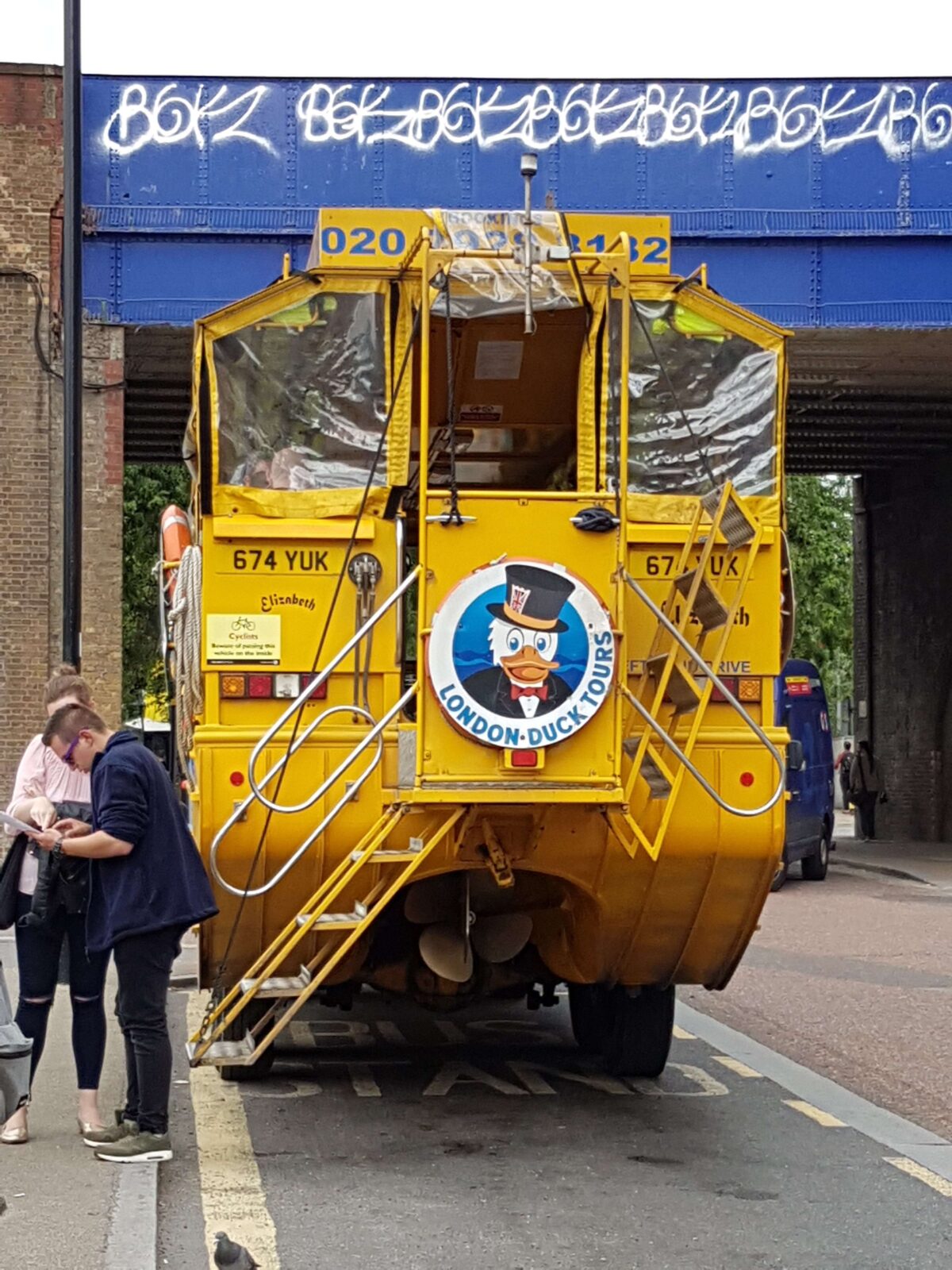 Westminister Abbey
Then we headed towards Westminster Abbey, but as they were demonstrations going on this day, we could not visit the parliament area. Whilst being stuck in traffic, we got to our stop as drivers changed around we headed down to the river. This was probably the most fun part as everyone enjoyed being in the river and seeing some fab sights around.
As the bus drove across the river, we got to see a few tall buildings. This included MI6, the back of the Westminster Parliament and the London Eye as we crossed the River Thames and the bridge.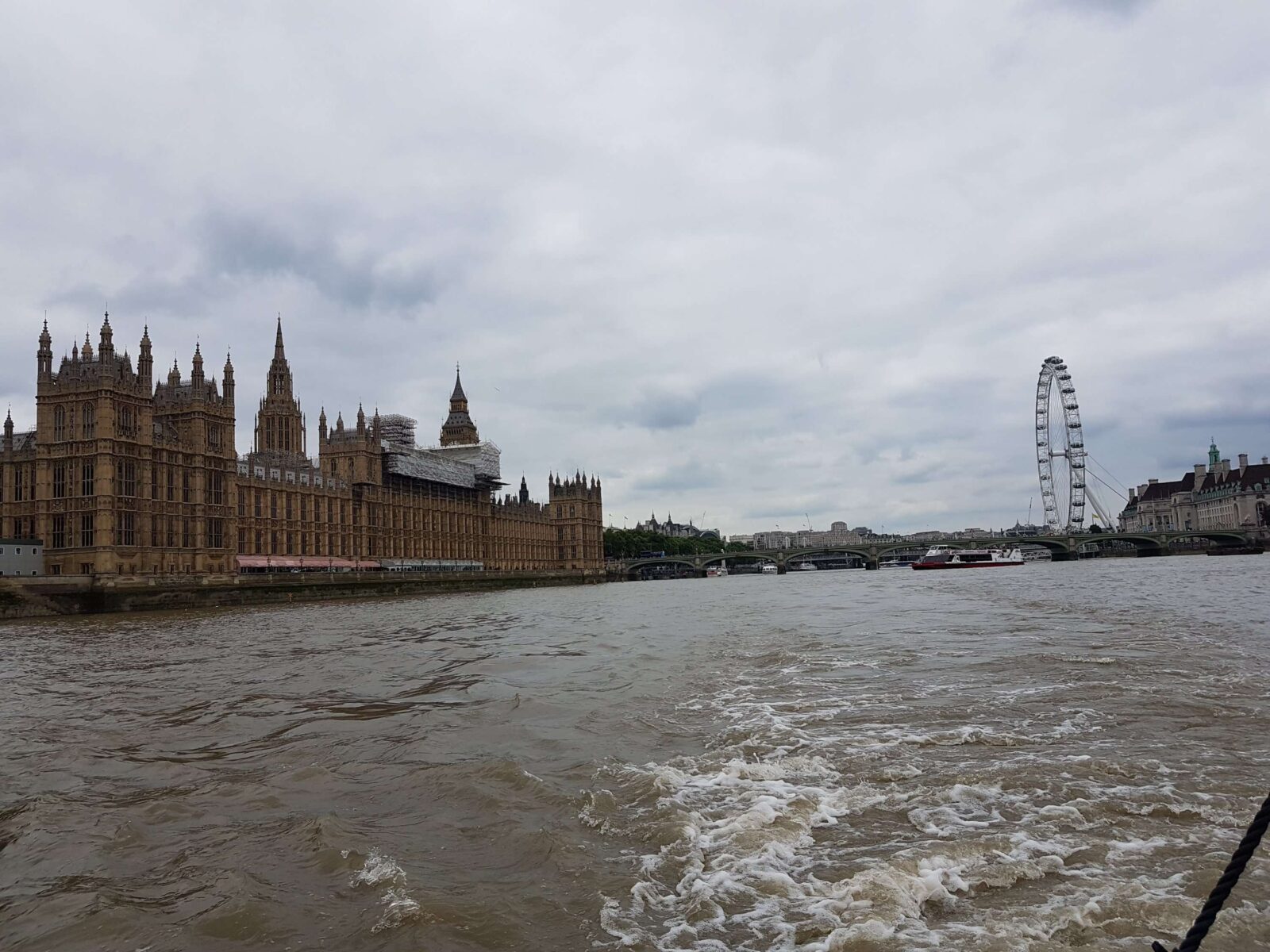 Sightseeing of London
If you enjoy a bit of sightseeing and a bit of a boat cruise then I would recommend checking out this Duck Tour at least once. I would suggest visiting as a couple or with family. If you tend to bring kids under 5 there may get boring at the start, especially if there is lots of traffic ahead. Otherwise, they will enjoy when it comes to going into the river as that usually makes them cheered up and happy.
Conclusion
Overall, I thought this sightseeing tour activity is a worthwhile experience. If you're new to London or just enjoy all the popular sights of London town. However, having my niece and nephew with me was fun as we all loved splashdown and having spent Saturday altogether.
Price Range:
Adults: £27
Children (1-12yrs): £19
Youth (13-17yrs): £23
Family: £79
I have to say it was one long afternoon, but a very good day out spent with the family. We decided to have a little explore around and make the most out of the sun around the South Bank. After heading off to eat at a Burger place in Covent Garden.
If you like this blog post, give it a thumbs up and leave your comments and suggestions below on what you think of this Duck Tour?
Adil Musa
A disclaimer: I was invited to visit and review this London Duck Tour