Guide to Istanbul
In this post, you will be able to see a travel guide around Istanbul, Turkey. This will cover my last days of being a tourist during my stay in Istanbul as I gather all the best parts in this post.
You can find my guide to Istanbul below in a vlog on YouTube.
Eyup Sultan Mosque
On our third day, we visited many holy graves around Istanbul, one of them was Ayyub Al-Ansari in Eyup. It was built near Golden Horn Bay in Eyup District of Istanbul. It is a very popular place for the local Muslim tourist, besides Ayyub al-Ansari's Tomb, there are also very old ottoman graves and tombstones around the Eyup Sultan Mosque.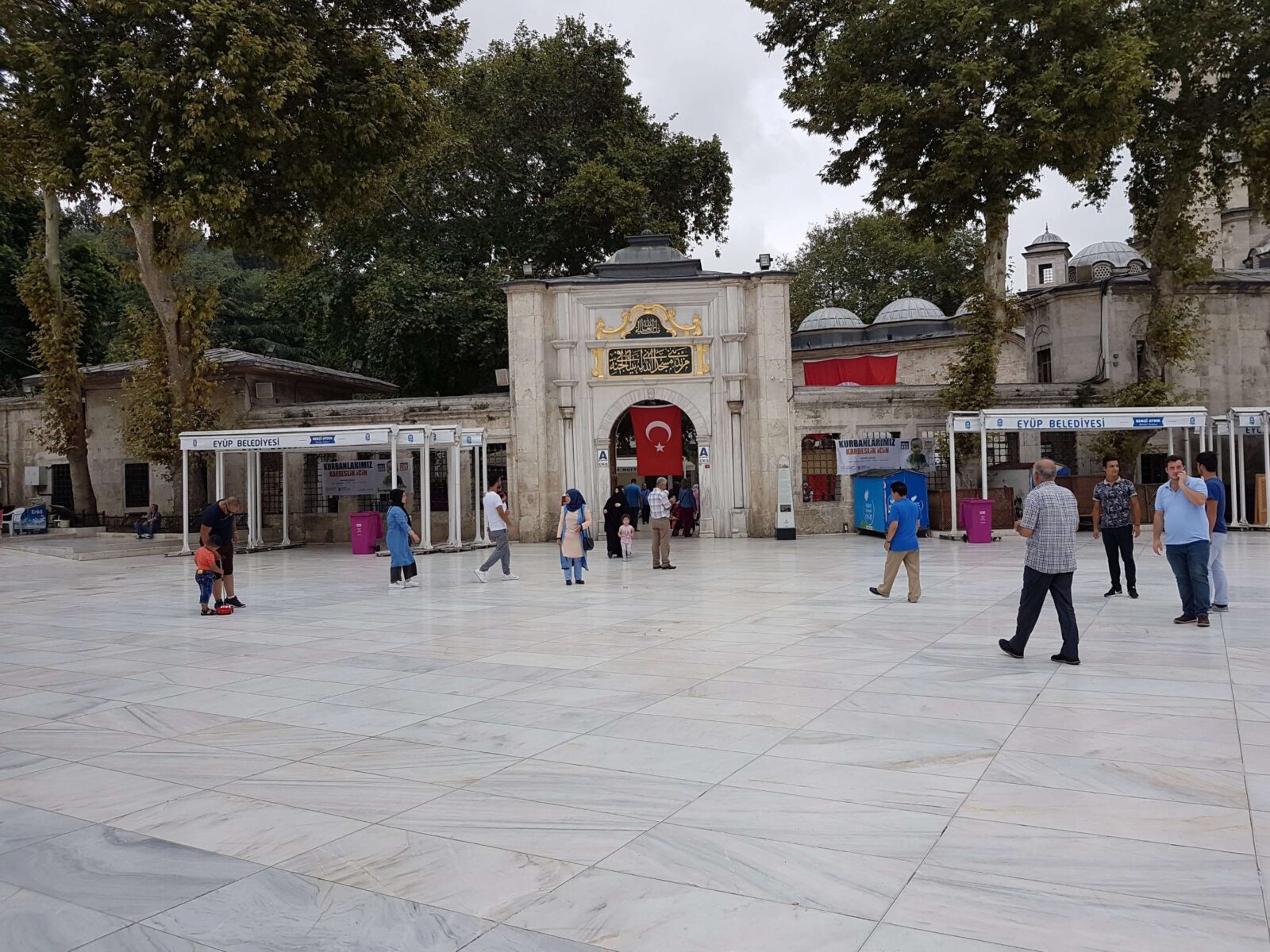 If you have some spare time whilst here, it's worthwhile to visit the mosque and tomb. Also to sense the history, walk or ride the cable car uphill to the Pierre Loti Café to sip a drink while enjoying the panoramic view is a must.
To end the day, we went to see the most popular Turkish Dervish Dance in Sirkeci next to our hotel. As we arrived at the theatre hall. There was a small museum full of whirling dervish dancers to witness and read some of their historical features. As well as that, they gave out complimentary cold and hot drinks to everyone before the show began.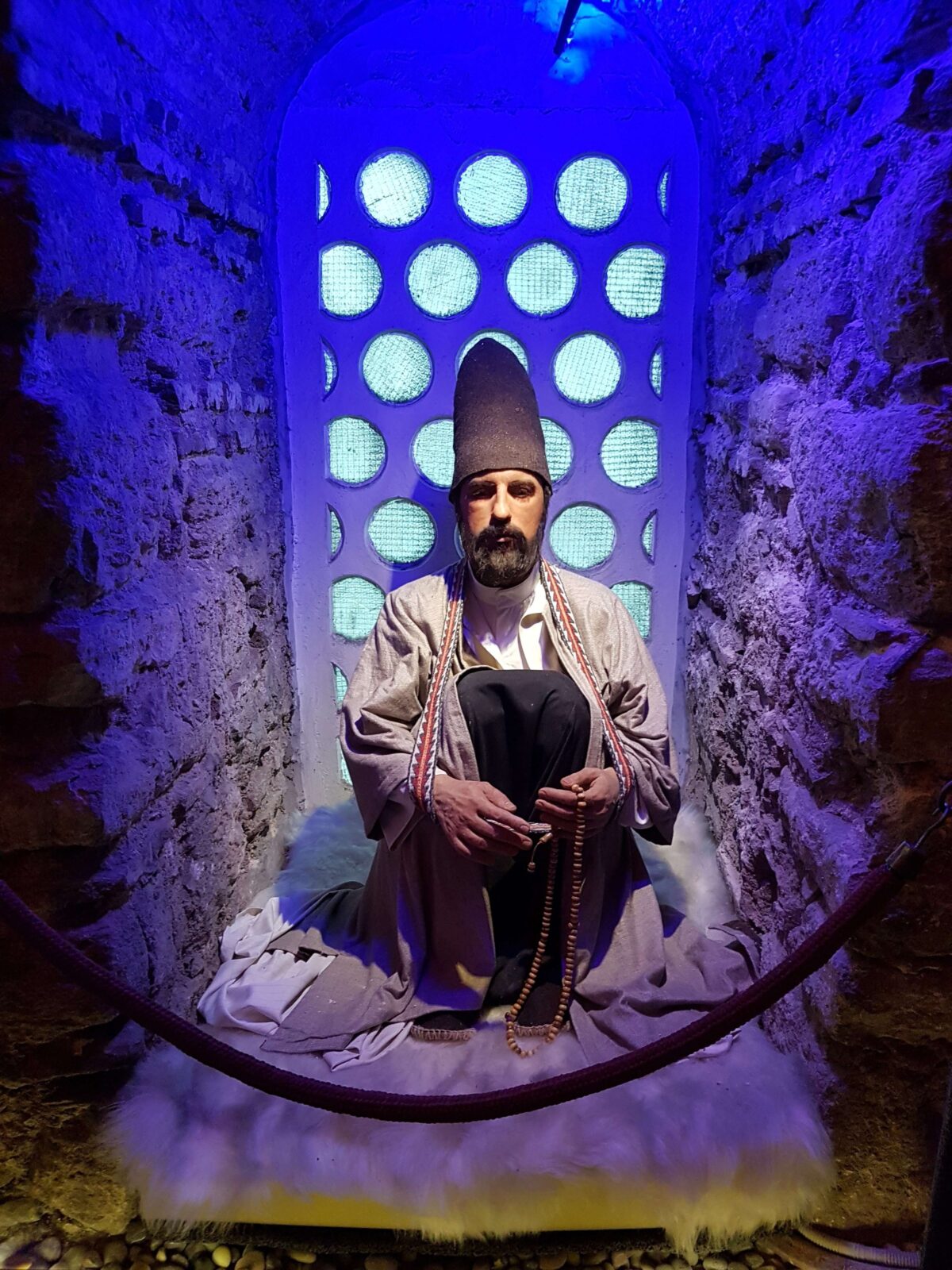 Time for the show, luckily enough from sitting down in the second row. I managed to switch my seats and have front row seats, as there were few empty seats available at the front. Therefore, I had a really good view and recorded most of it on my Sony Camera just to notice it did not save any of it. Boo!!!…Although, I did manage to record some live clips from my Samsung phone so you can enjoy some of the live action on my YouTube link at the bottom of this post.
The overall experience of the Dervish dance was good to witness but as they went on with their routine. I found the dance very repetitive after they performed the routine the first time around, which was followed by two more times with the same routine.
At first, on the big screen, there was a notice board saying no photography during the live performance. However, I felt as if there were no restrictions. After witnessing the DJ starting to film and although people were unsure whether to record or not. I went ahead and started to film once people saw me and a few others around there all started recording too, which I found quite funny.
Grand Bazaar
The colourful and historic Grand Bazaar is in the heart of Istanbul's Old City and has been so for centuries. Shopping around allows yourself to have at least three to four hours or even days to shop around so you can bargain around each shop.
The Bazaar has eight different entrances, each facing one of the city's most important historic monuments and there are more than 5000 shops located whether it be jewellers, antiques, carpets, copper or leather goods.
If you love traditional items like sweets, lights, jewellery and much more, this is one place you'll certainly fall in love exploring. Especially with their traditional lights, which are in many stalls as you walk around, which look simply stunning to capture at the Grand Bazaar. However, there is usually a lot of junk for sale at this place, unless you're looking to take souvenirs for your friends or work colleague be ready to bargain.
The opening hours here at The Grand Bazaar are from 9AM to 7PM but close on Sundays.
Address: Beyazıt Mh., 34126 Fatih/Istanbul, Turkey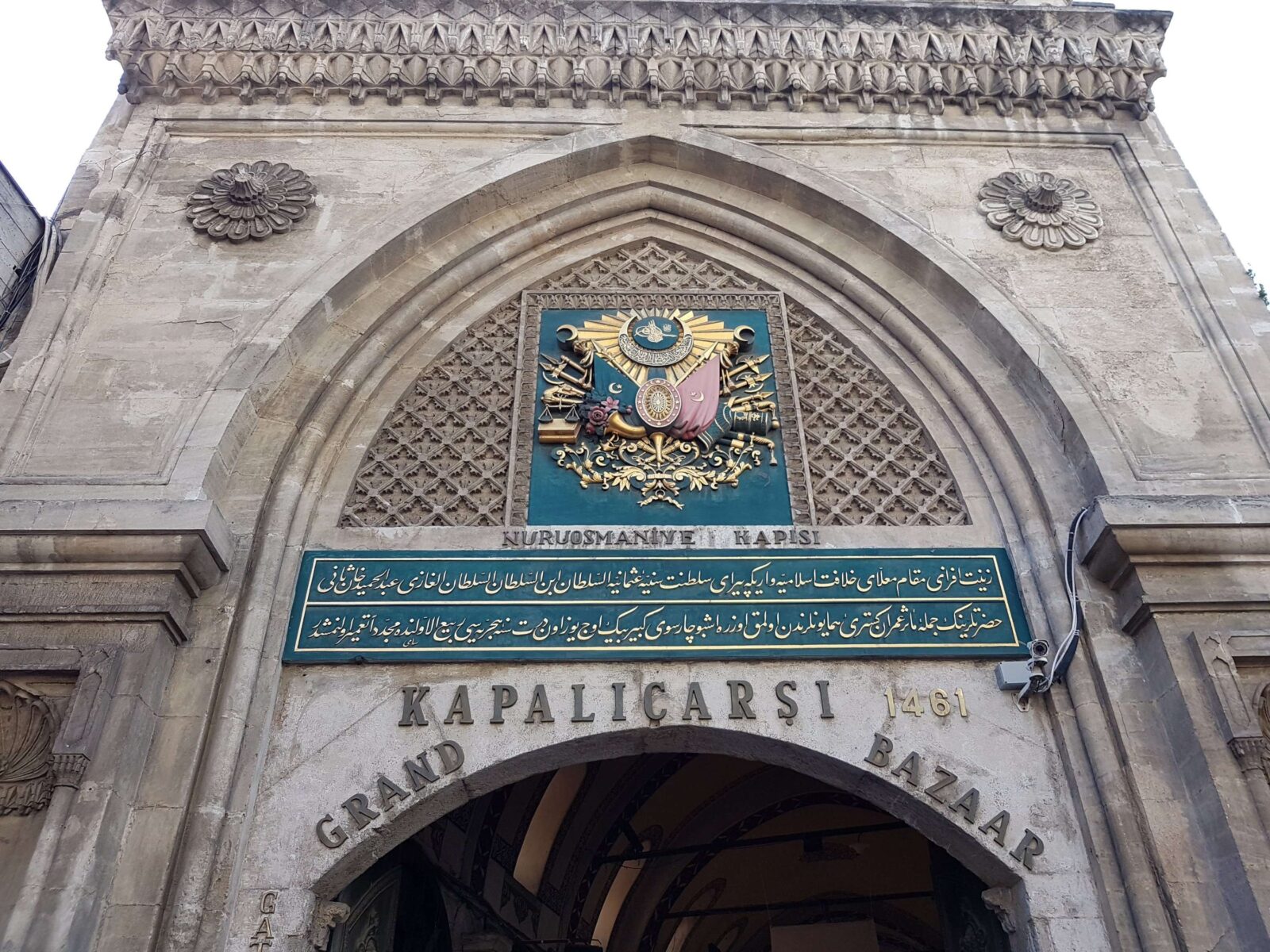 Blue Mosque
On Friday, the Blue Mosque shut down for two hours for visitors during the time of Jummah prayers. All Muslims gather together during these times and listen to Iman's Khutbah before starting to fill obligatory Friday prayers.
After the Friday prayers, as a family, we went exploring around The Blue Mosque, where we saw the Hippodrome of Constantinople, Serpentine Column, Obelisk of Theodosius and had the opportunity to shop around the Arasta Bazaar. This place was a bit like the spice bazaar, where they sell spices, Turkish clothing and other old items but at a higher price.
The difference between Arasta Bazaar and Spice Bazaar is the pricing, due to Arasta Bazaar being government-funded and as Spice Bazaar being solely rented. Prices will be higher in Spice Bazaar but will not let that stop you from haggling from both areas.
Overall, I simply loved sitting down whilst admiring the views of the fountain between the Hagia Sophia and Blue Mosque. As I managed to capture many beautiful landscapes. Also, experiencing the nightlife at the Blue Mosque was really calm hearing the waterfalls and noticing the views of the beautiful Mosque and fountain.
Blue Mosque Images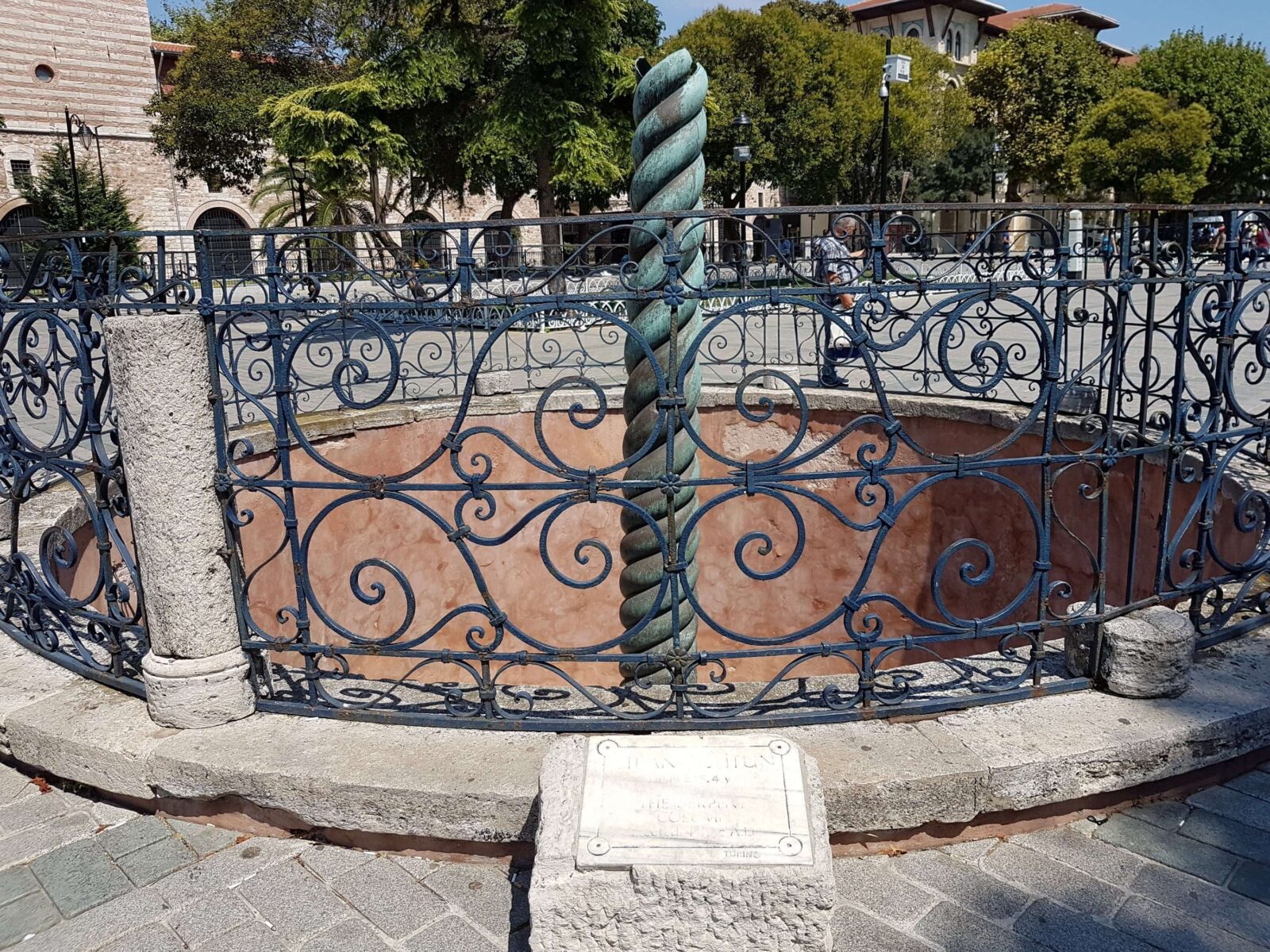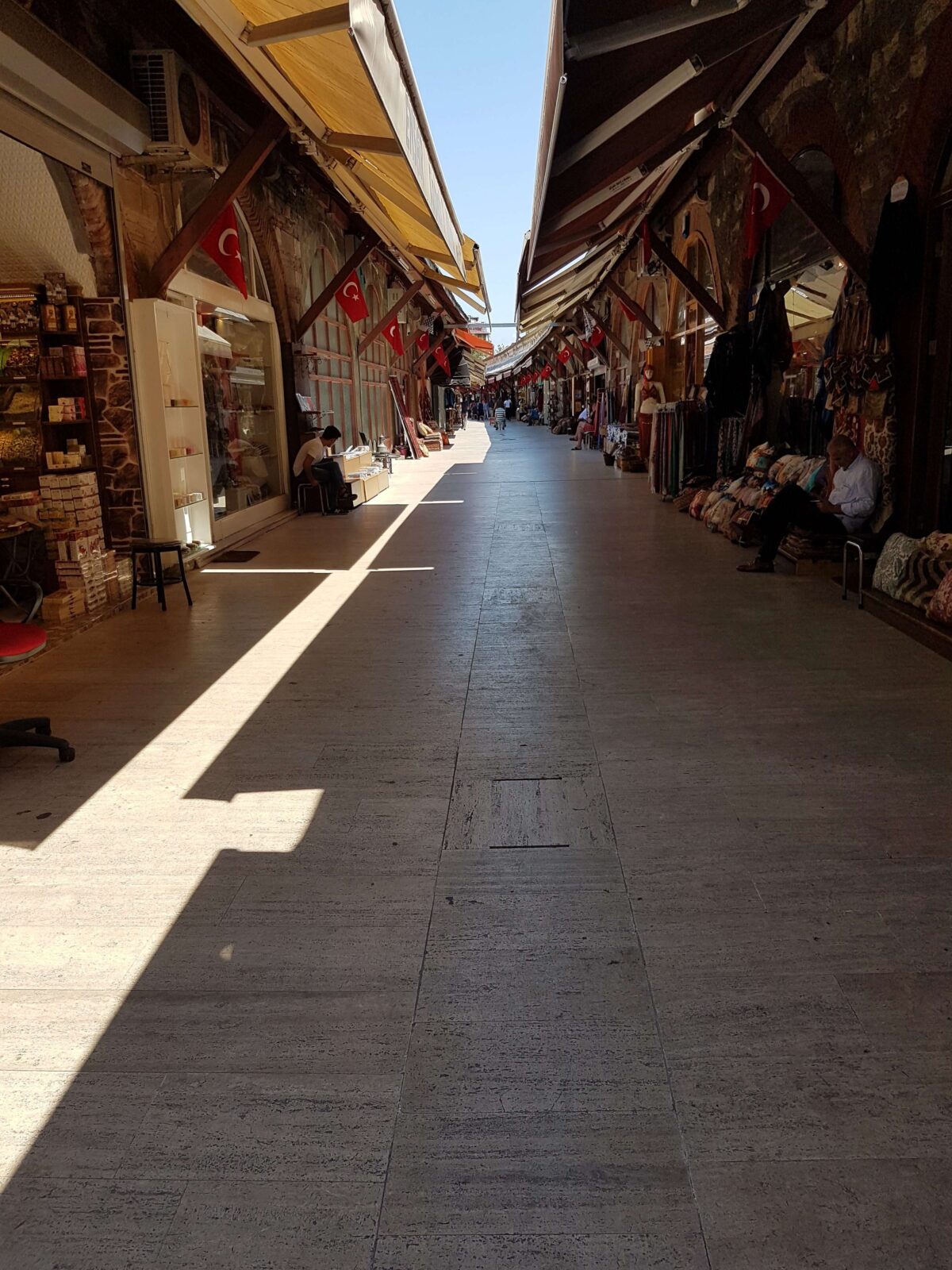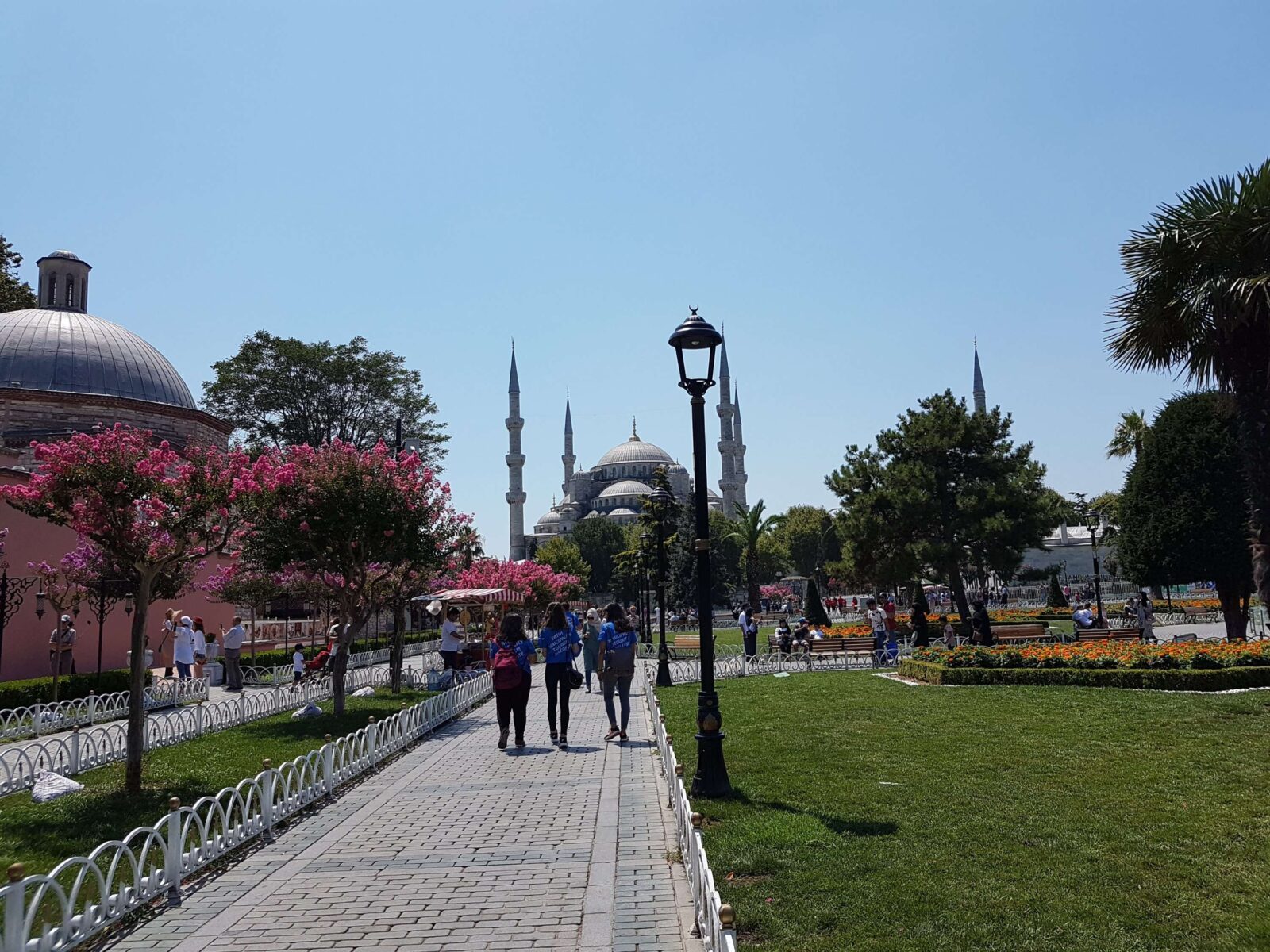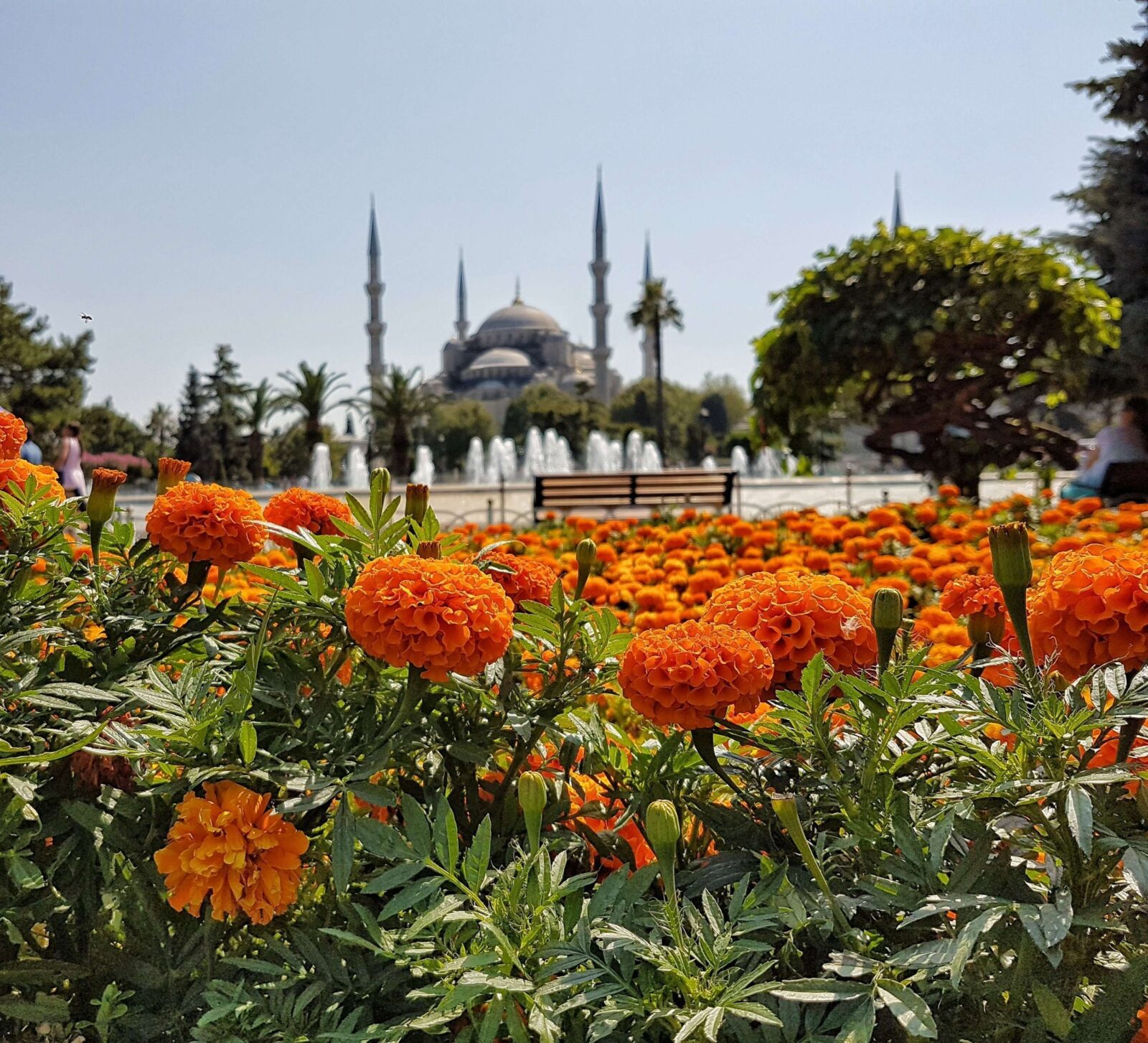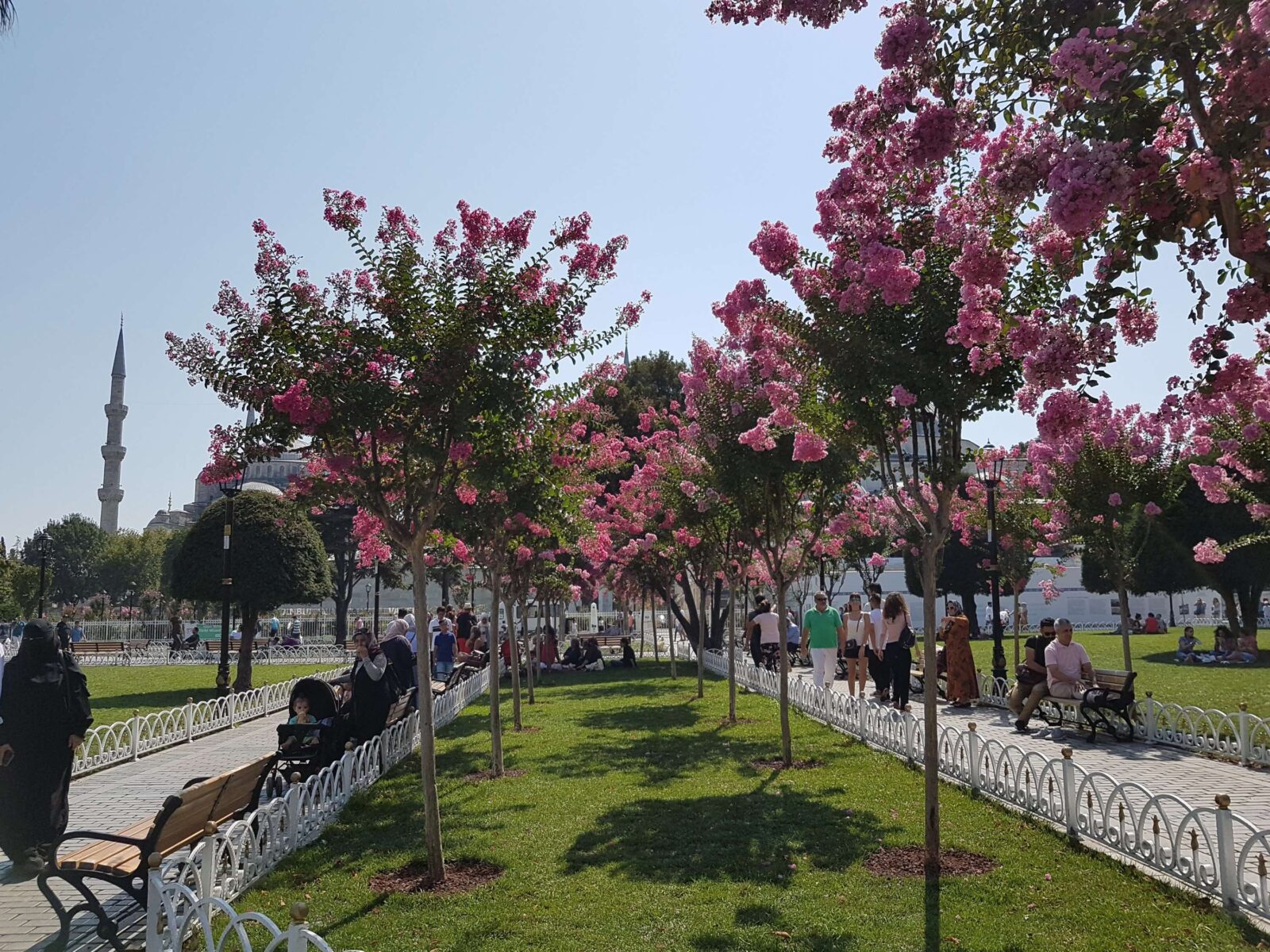 Nuruosmaniye Mosque
On our last days, we visited two extraordinary-looking mosques. One of them 'Nuruosmaniye', based in the neighbourhood of Eminou. We saw this on our visit to look for Suleymaniye Mosque. Very close to the Grand Bazaar, there is an underground, which leads straight into the Grand Bazaar. Funnily enough, we did not know where that tunnelled, but we went through it and spent hours shopping and exploring the Grand Bazaar.
Address: Ç. Nuruosmaniye Cad. No:26 34120 Fatih, İstanbul
Suleymaniye Mosque
Sulyemaniye Mosque: One of the grandest and most beautiful looking after the Blue Mosque. On the last day of our stay in Istanbul, we finally got to witness this mosque after exploring the Vialand theme park. Capturing moments from my camera and praying inside this mosque seemed really peaceful. I certainly loved the stunning interiors and was blown away by how huge this mosque was.
A 10-minute walk from the Grand Bazaar. Inside Suleymaniye was simply breath-taking. Outside of this mosque, there is a garden, where you have lovely views from the terrace of the Golden Horn and Bosphorus.
The best way is to take a tram to Beyazit-Grand Bazaar or Laleli-University, from where there is a short walk.
Address: Süleymaniye Mah., Prof. Sıddık Sami Onar cad. No:1, 34116 Fatih/Istanbul, Turkey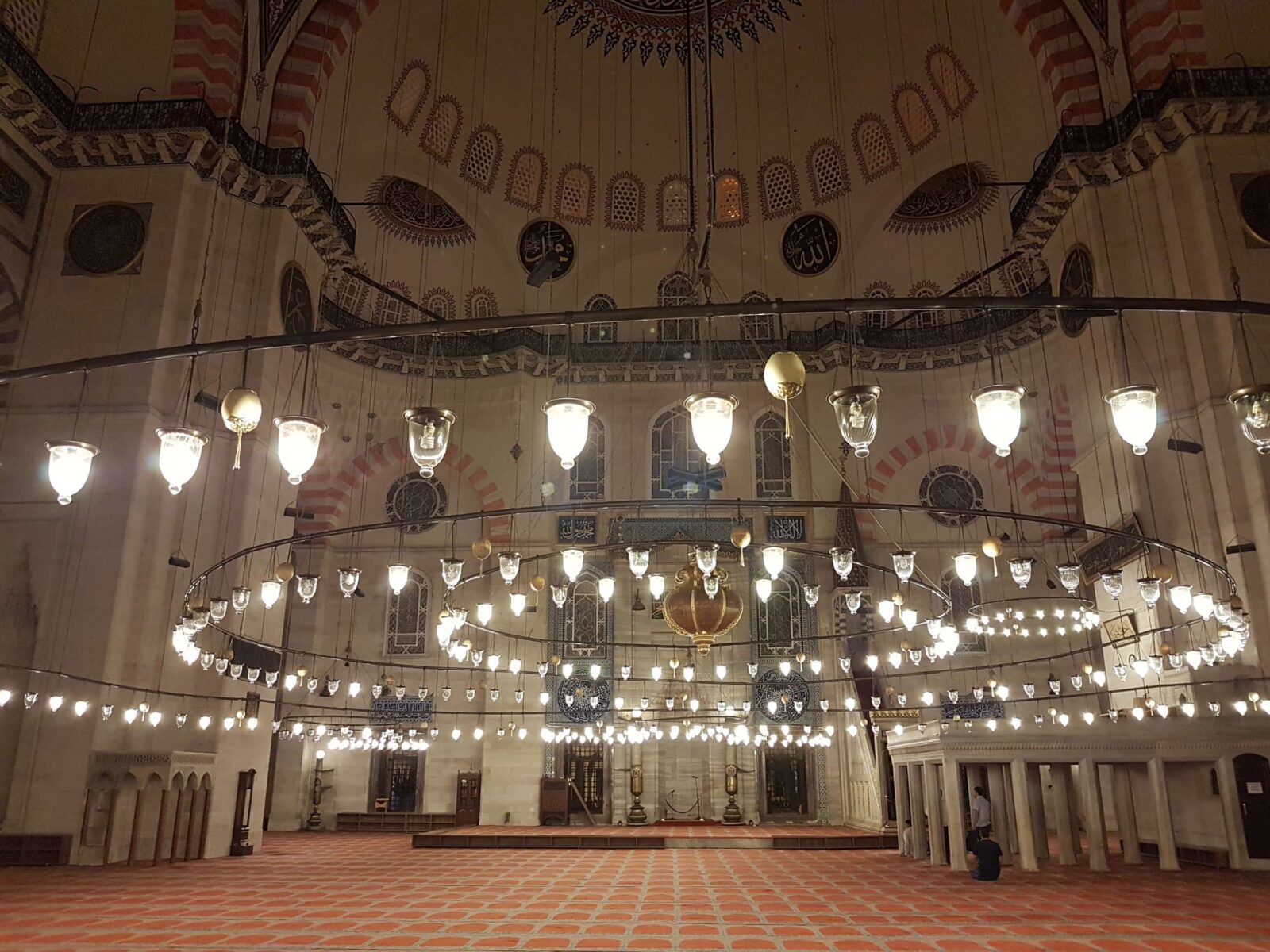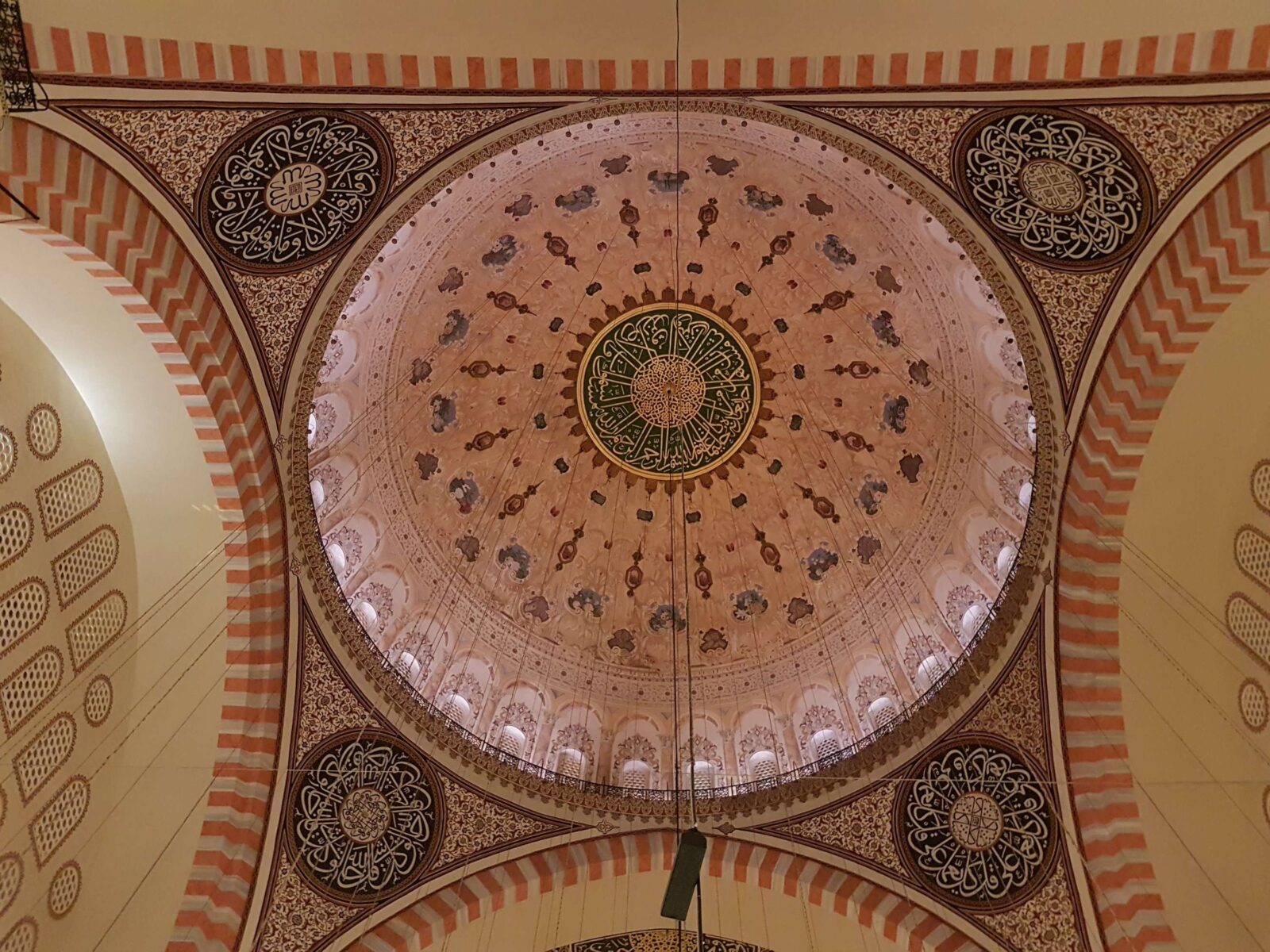 Thanks for reading my long-awaited last few days during my visit to the Istanbul post. I hope you all enjoyed these pictures, I shall be uploading my next visit to Bursa. Also, the fun times I had at Vialand Theme Park when I managed to squeeze in some time to post them too.
Feel free to leave your comments below. What do you think of Istanbul and what you'd like to see more of in my blog post or you can stay up to date over on my Instagram page?
Adil Musa