Sketch London
If you're ever around near Oxford Street, you have to check out the quirky Sketch restaurant. Spilt into different rooms, where you experience an unforgettable one. They have the Gallery, the lecture room & library, The Glade & the Parlour. The gallery is literally a pink paradise, as you can sit there for hours taking photos of the room and have afternoon tea. Inside the Parlour at Sketch, there's a certain vintage look with a bar when you first enter and the tables surround. Finally, the lecture room has a modern touch of spectacular red and gold interiors.
Interiors in Christmas
Glade has a unique, spectacular interior design like a magical forest. Providing you with an exquisite indoor forest experience. This room serves breakfast, lunch and afternoon tea, although breakfast tends to be the most popular with their eggs and granola, as it's always busy regardless of timing. Sketch London truly has the most stunning interiors to dine at and one to have on your list of places to visit at least once.
During the month of May in London, it was a month filled with Chelsea Flower Shows all around. Every corner you are able to see so many beautiful displays.
So last month I went down to Sketch again, but this time to check out the stunning new displays all around the restaurant. This was because it was the month of the Chelsea Flower Shows, as there were so many incredible floral displays to witness. Therefore, on the last day I went down to Sketch to capture all these magical displays. You can see these displays below, these spots included all of the amazing rooms around the restaurant like glade, pod, gallery, library and parlour.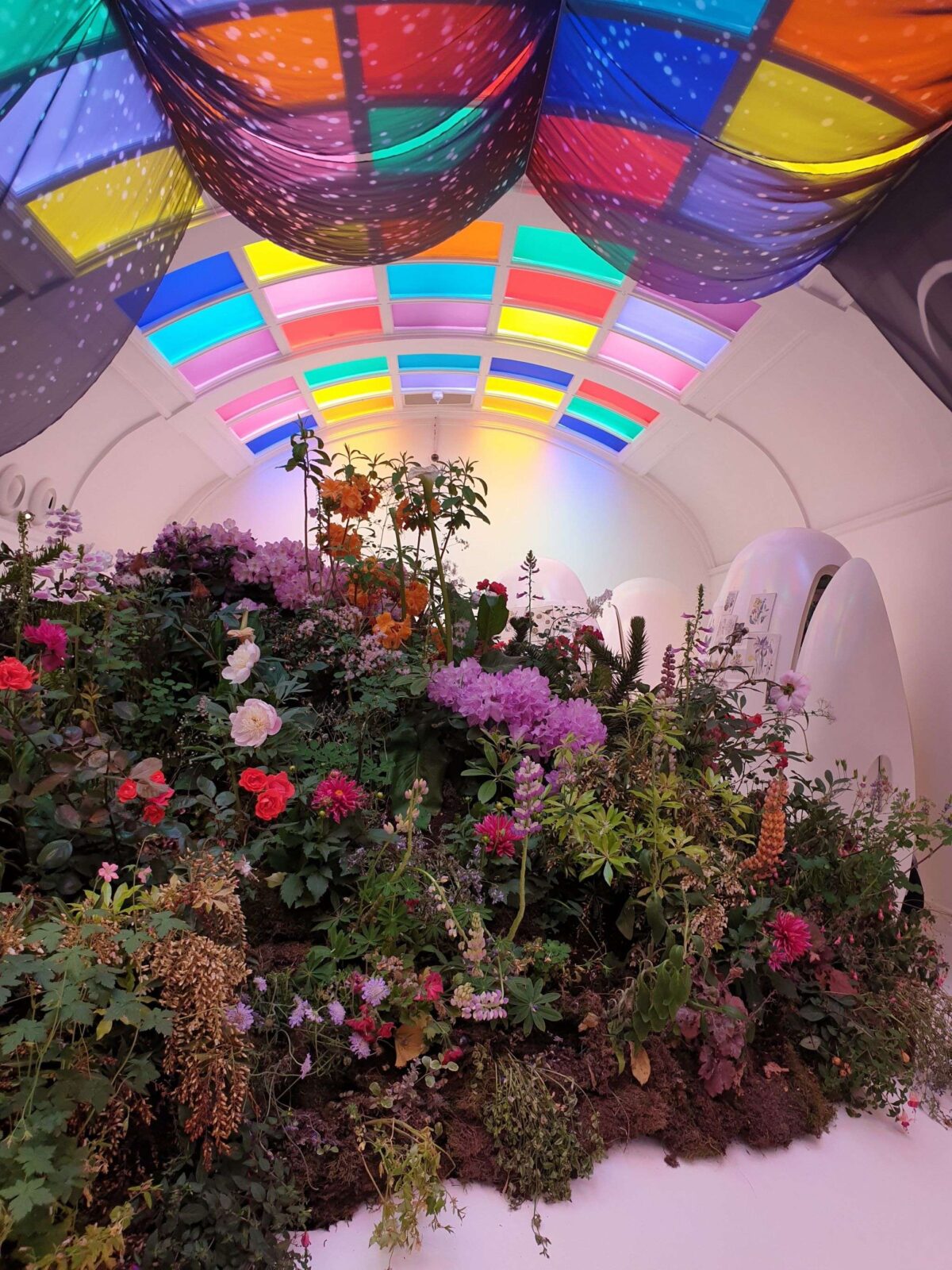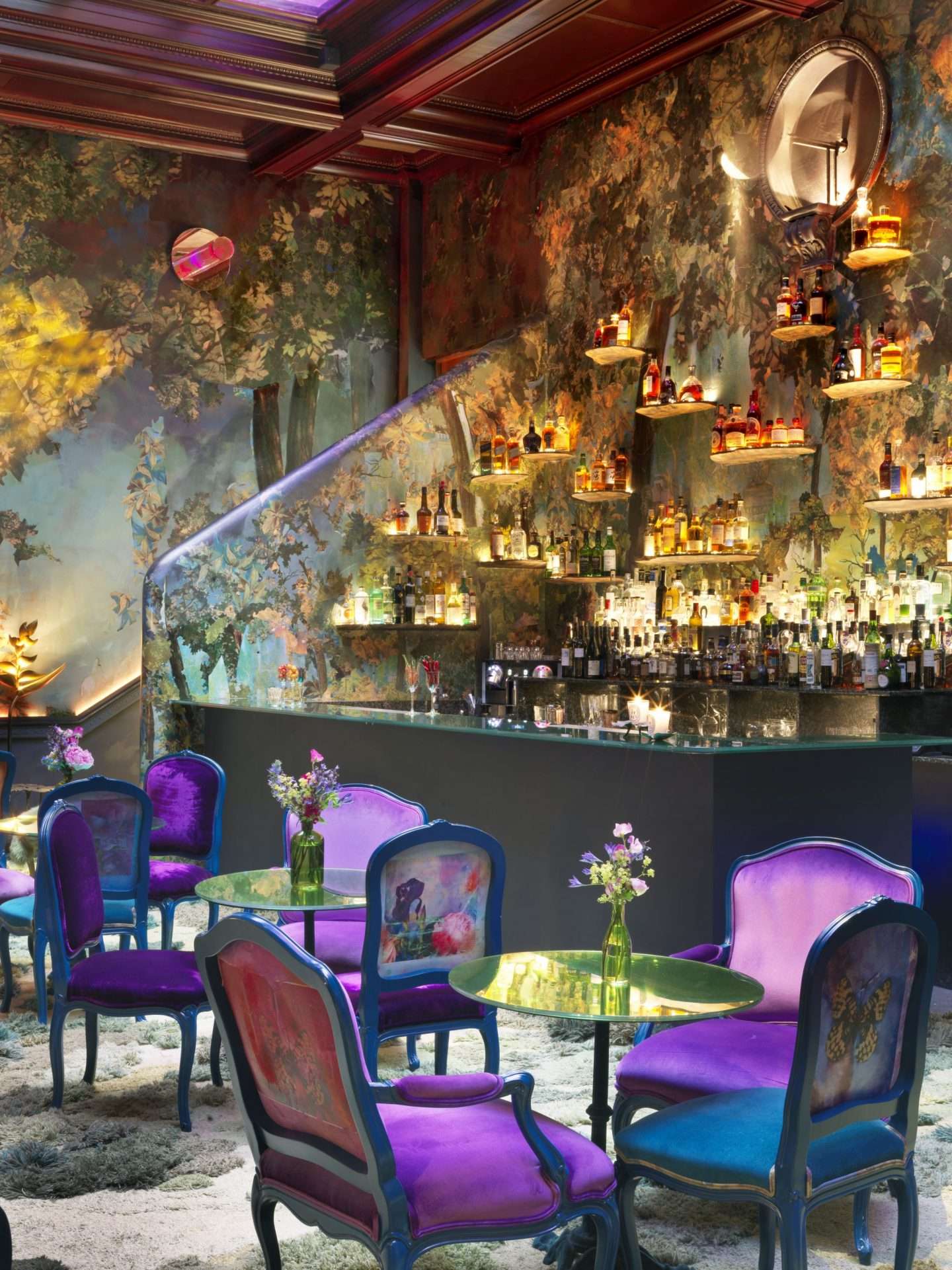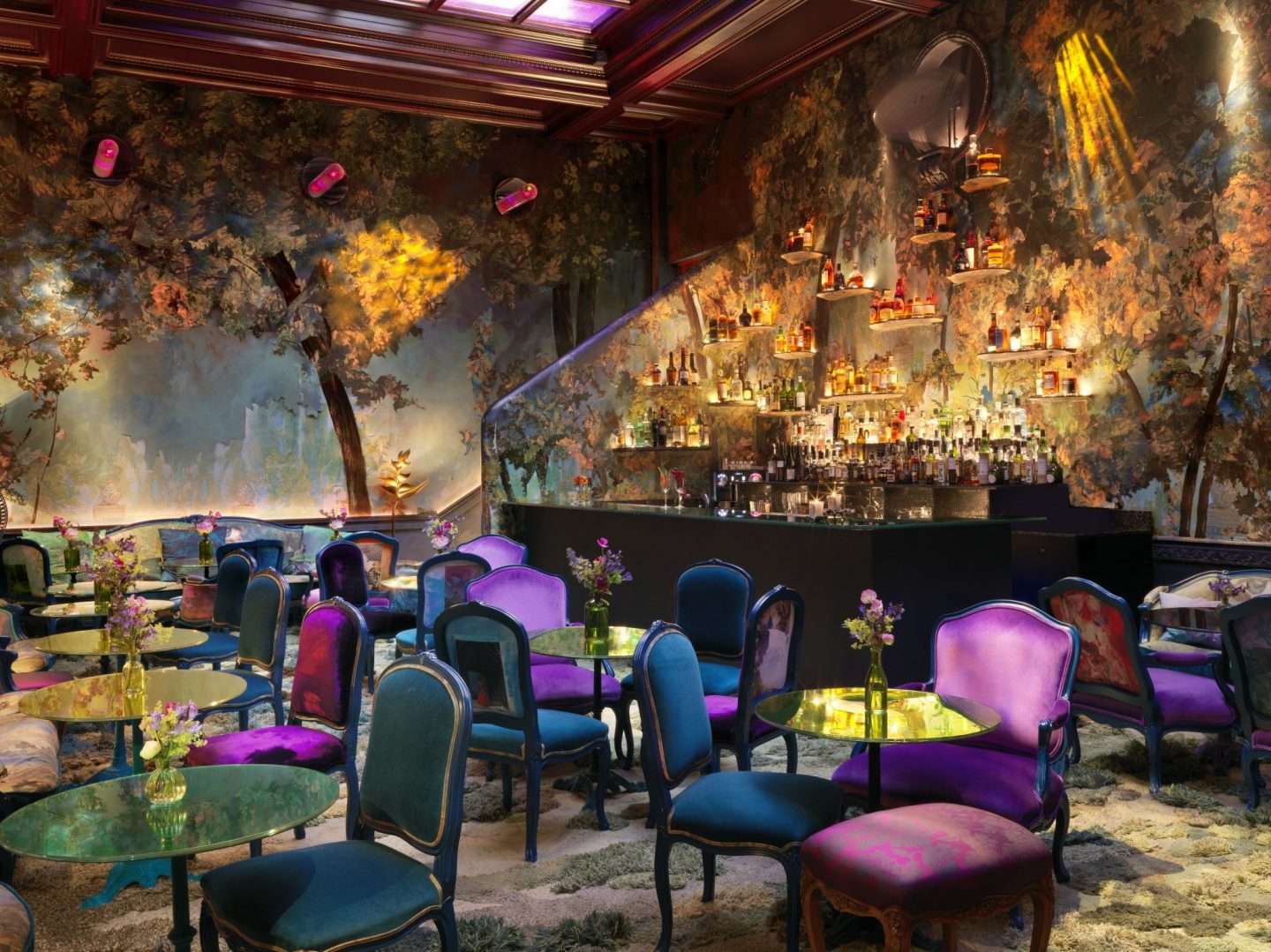 The Glade
I first got to experience 'The Glade,' as I was truly stunned by the interior design here. You'll need to make a reservation beforehand, if you ever want to visit as a group or a couple. Therefore, I made a reservation last Saturday morning, which made me take a trip down to the city to have a worthwhile scrumptious morning breakfast.
When I arrived at Sketch, I was told to wait 5 to 10 mins for my seat as I was a bit early and they were preparing the table. After I took my seat, it took me a while to soak in the gorgeous interiors here in Glade. However, after lots of erm's and ahh to what I could have on their menu, I decided to order my brunch and drink. The drink arrived first, where I ordered the Mocktail 'Raspberry Bellini' deliciously looking fruit-packed, foamy and fun.
The food was a tough choice, although I had my eyes on the two eggs Benedict. I ordered two eggs Benedict, which came in a toasted muffin, smoked haddock, shallots, poached eggs and hollandaise. It was delightfully presented with side lettuce, and especially when you open up the eggs, it's so good. Thinking to myself would I be able to order one more dish just for the gram. I decided to go for the colourful fruit, which was a bowl full of seasonal fresh fruits.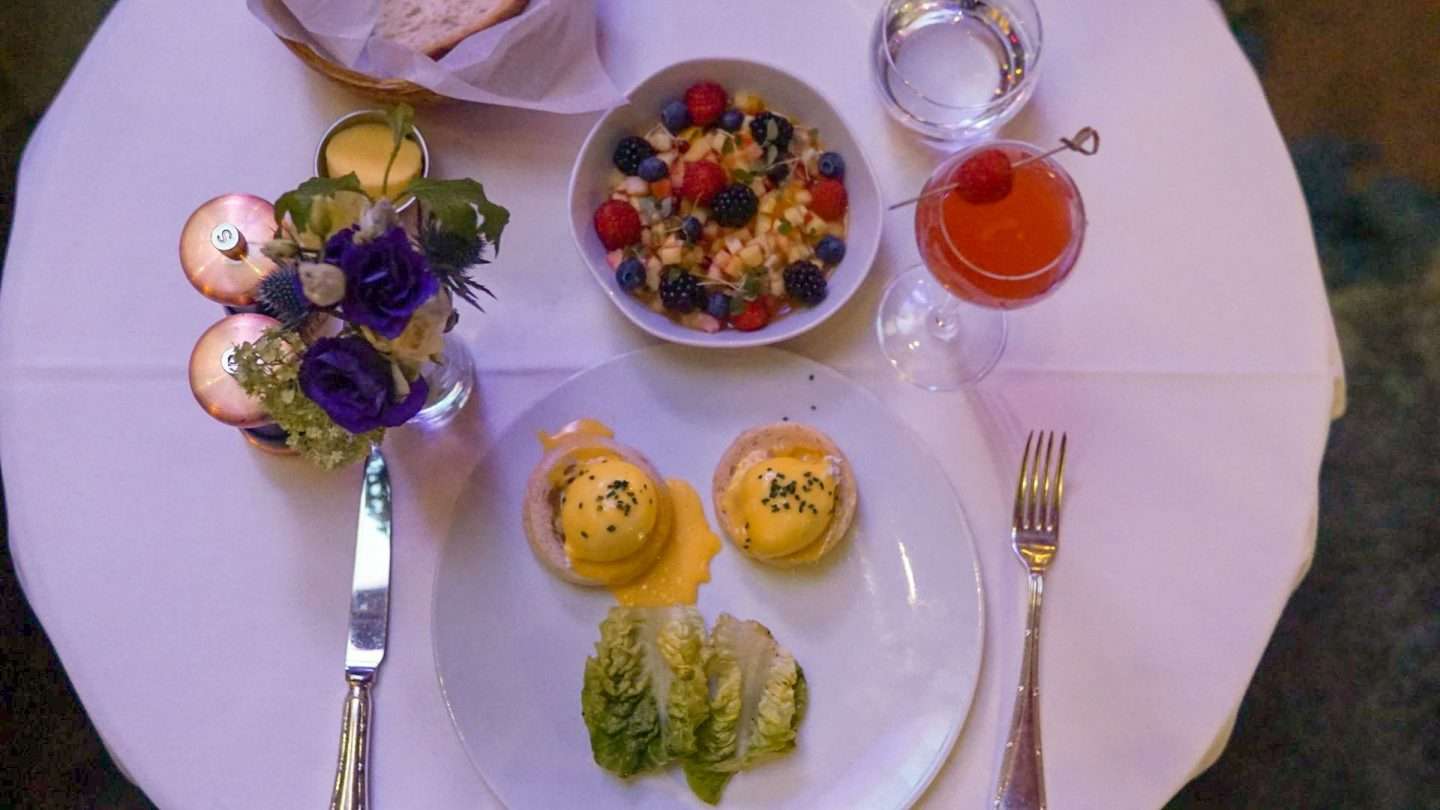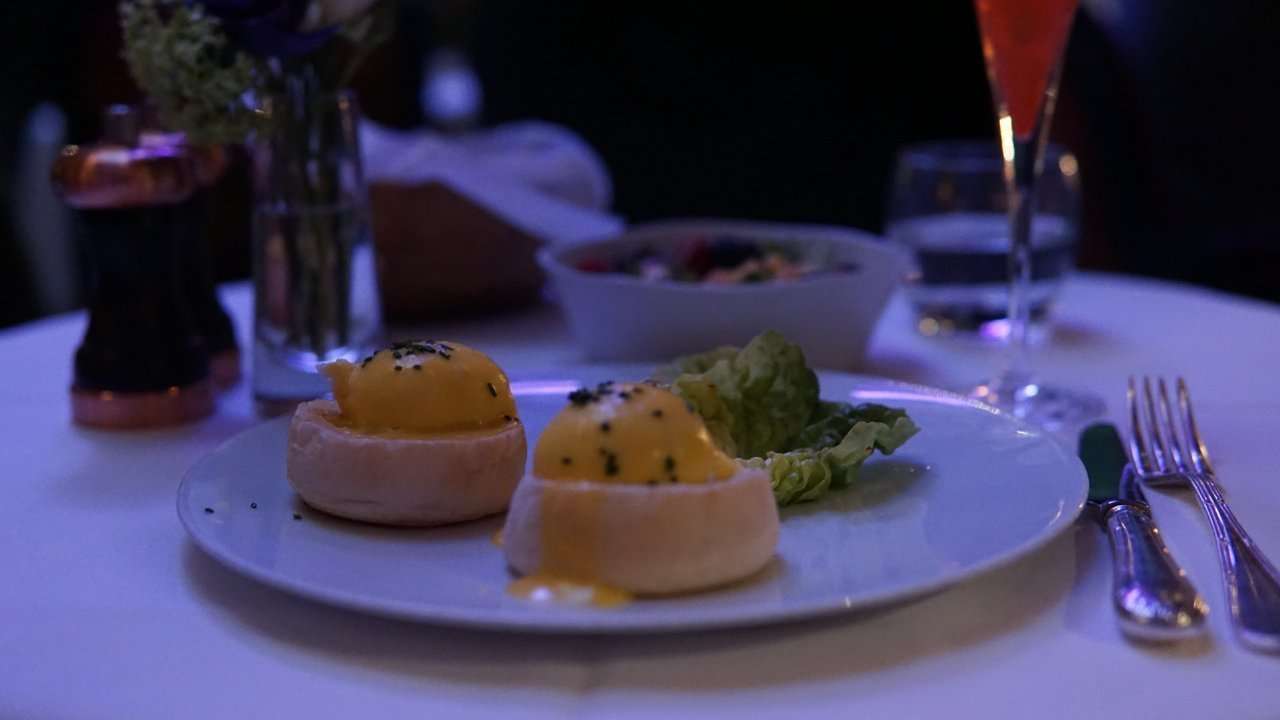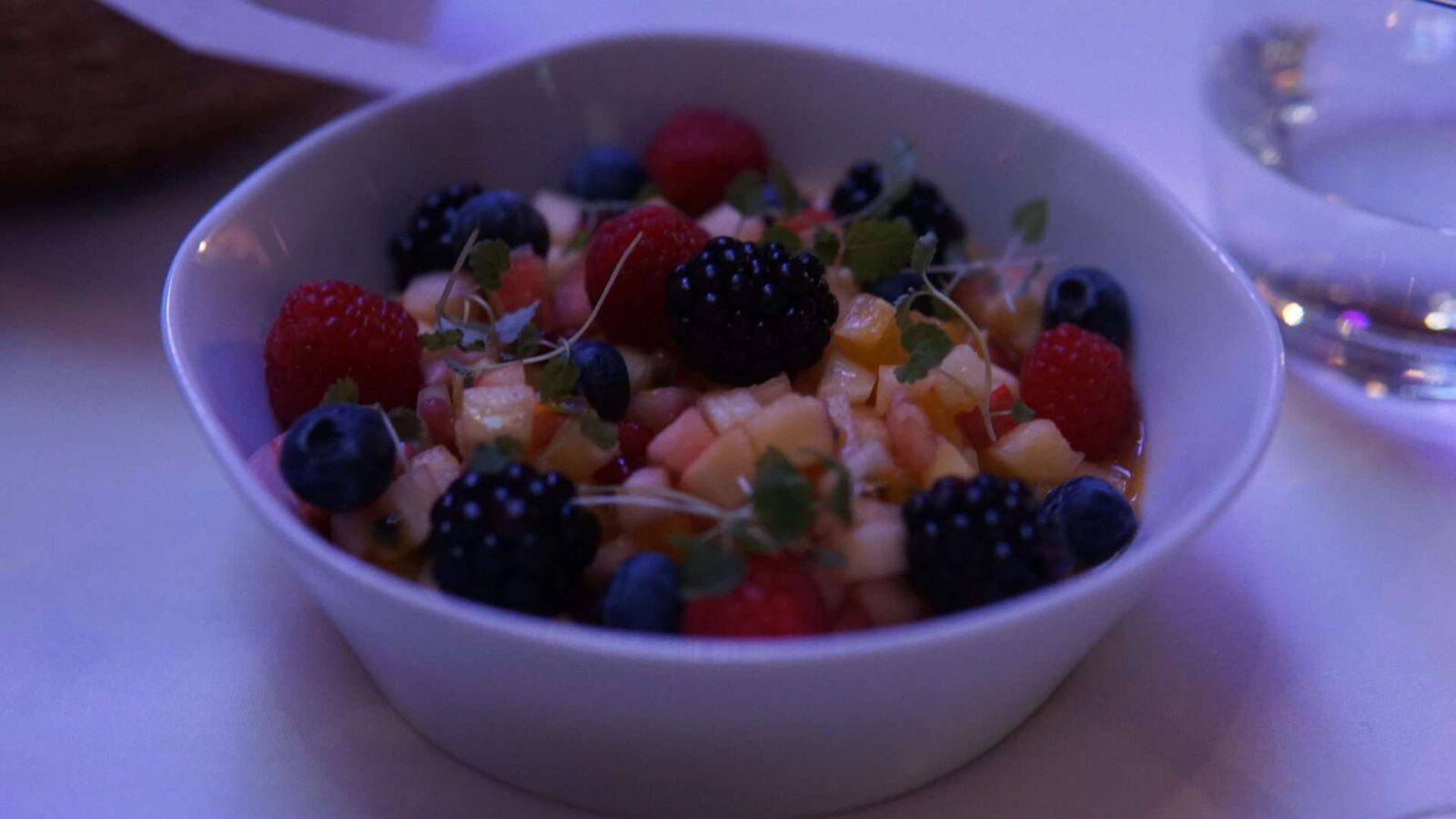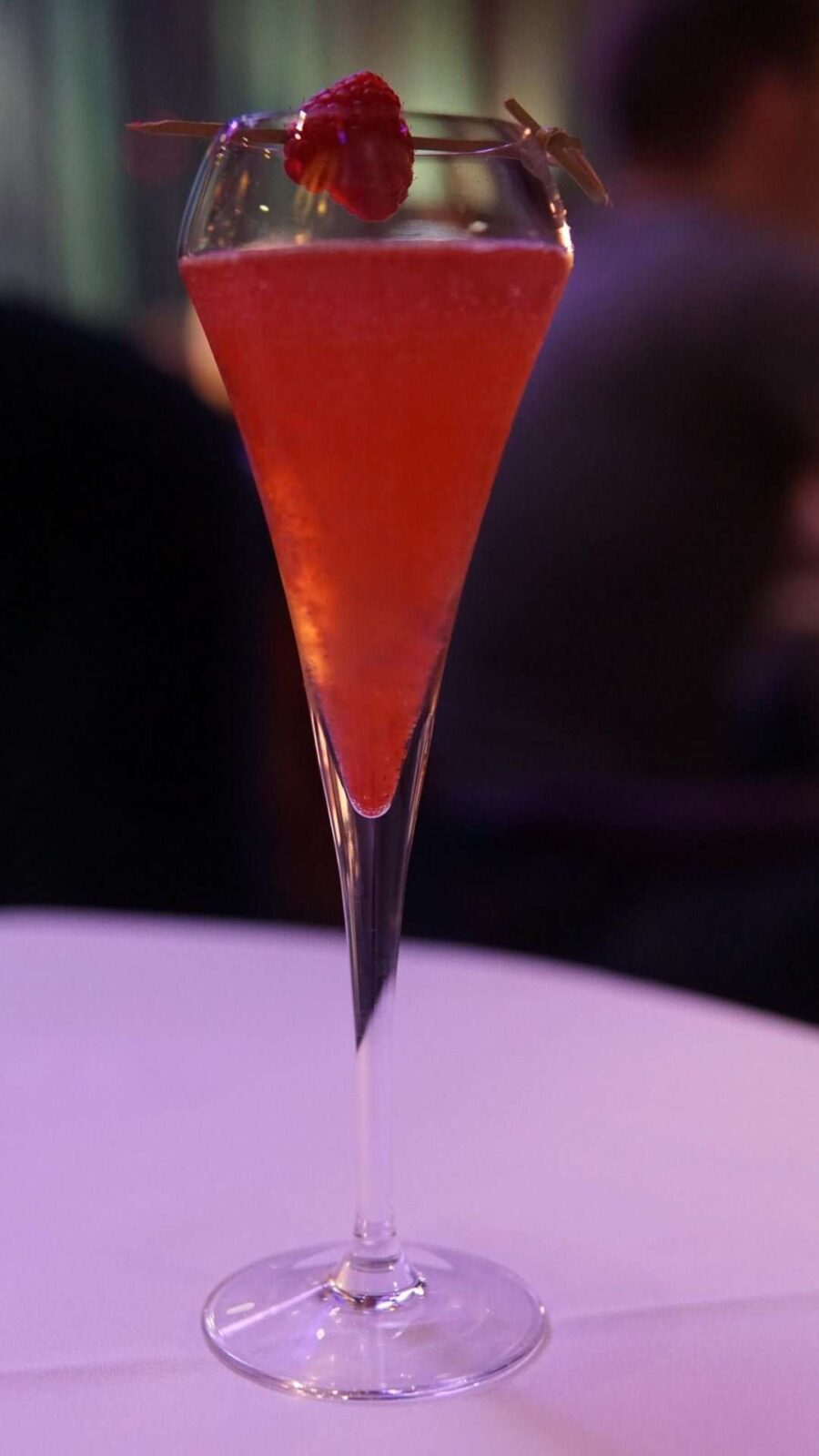 Breakfast is served at The Glade between the hours of 8am-11am.
Conclusion
I would like to thank the people for the experience and for having me here at Glade and Sketch. Overall, the food was well presented and a delight. Although if you're really hungry, I wouldn't recommend eating here as the bill would be super-pricey. For me, Sketch restaurant was a worthwhile experience and a place I've always had on my list to visit.
The service here was as impressive since you have professionally well-dressed waiters walking around asking if you need anything. The atmosphere was really busy, which is always a good thing to see and even in the early hours of Saturday morning. Prices are really pricey for what you have, but you're paying more for the experience than the food like they were when I visited Tattu in Manchester.
Sketch has a 12.5% discretionary service charge, which will be added to your bill.
Food: 8 out of 10
Service: 9 out of 10
Atmosphere: 9 out of 10
Presentation 9 out of 10
Price: 6 out of 10
Experience: 9 out of 10
Overall: An 8.4 out of 10 for this cafe. I thought it was totally worth a visit just for the experience of astonishing surroundings. Whether you are nearby or living around London, it's definitely worth a visit, capturing those Instagrammable shots.
Address: 9 Conduit St, Mayfair, London, W1S 2XG
Website: http://www.sketch.london
Tel: 020 7659 4500
Opening: 2am-2am (Everyday, besides Sunday 8am-12:30am)
Nearest Station: Oxford Circus (Underground)
Thanks for reading my food review post. Let me know where you would like to see me go next to review my blog. Suggestions are always welcome!
Adil Musa
Disclaimer: I was invited for a complimentary meal, but all views are my own.