Winter Wonderland
Every winter from November till January Hyde Park transform itself into a huge Winter Wonderland theme park for the people of London. This park attracts thousands of people visiting every day and it's a place to visit if you're visiting London around the Christmas period.
There are rides for the kids and adults to enjoy some family time or with their friends, etc. Although I went a couple of years back for the first time with my nephews who seemed to have really enjoyed themselves and pretty much had the time of their lives. I could tell from their facial expressions when they sat on a few rides. Both of my nephews kept telling their parents how good Winter Wonderland was and how I was their best ever uncle.
Experience
On Thursday evening last week, I made a trip down to visit on my own, straight after work and explored the whole of Winter Wonderland as it was pretty empty compared to the time I went years back. However, you can get lost during the night wandering around as I go round in circles thinking I can't find where I came from.
Unless you have a google map open of course, although I did not experience going on any of the rides as I did not intend to since I wanted to take lots of photos and videos for my blog. I did manage to gather some astonishing shots and I'm sure you'll find them great too.
YouTube
You can find the Winter Wonderland Vlog here
Food
If you love churros and waffles you'll be finding those everywhere you turn as there are plenty of stalls who sell those popular chocolate churros. Wandering around the park made me a bit hungry, so I was deciding whether to get churros or waffles, so on my first visit, I ended up opting for the waffles as it was a bit different. However, on my second visit during the daytime, I managed to have the delicious churros.
There are various multicultural food stalls to choose from if you want to try some of the foods over there. Besides the food over here at Winter Wonderland, there are plenty of picturesque moments you can take here. You will simply love it! Especially for those who love photography.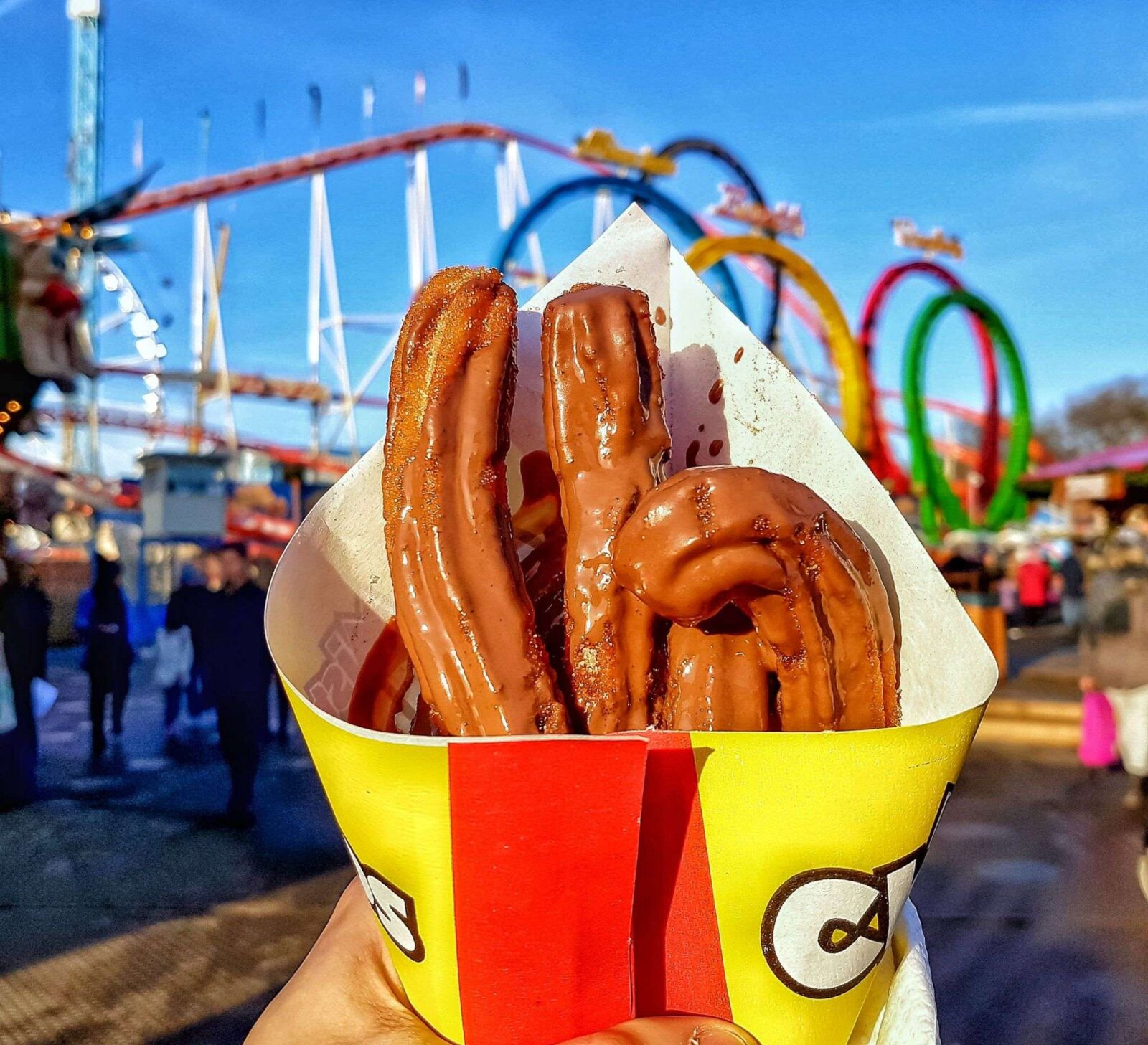 Exploring Winter Wonderland
Below are all of the images I took of whilst exploring around. There were some pretty cool rides to sit on, there was an ice rink for those wanting to get their skates on. Not only do they have lots of food and rides to enjoy. There's also different events going on like 'Sooty Show' for the kids, Cinderella on Ice and the circus to name a few and so much more to see.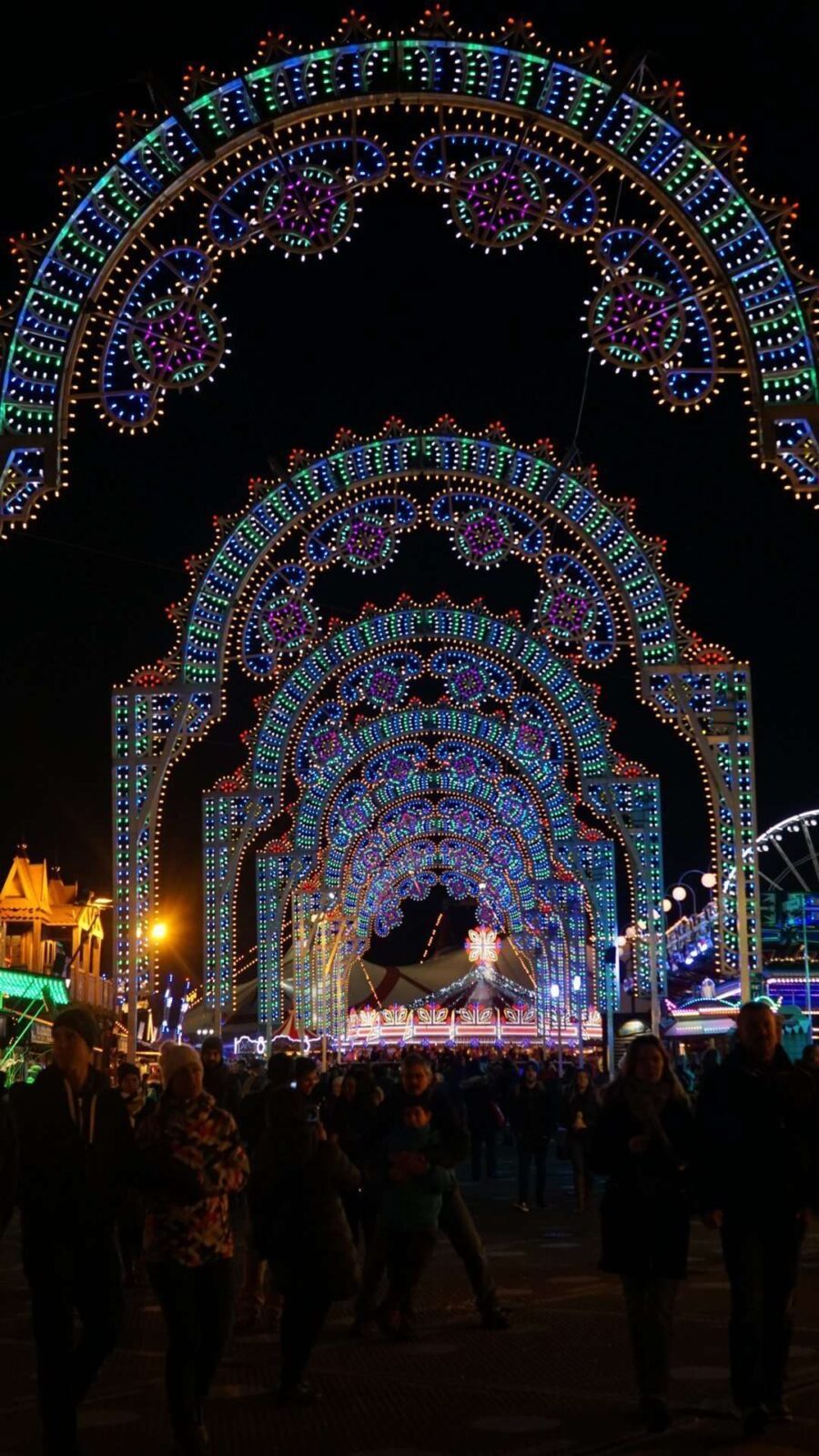 Map of Winter Wonderland
Conclusion
If you want to save your energy and time whilst you're in Winter Wonderland. I've added a link to download or save the map so you know exactly where each ride/attractions are located. For this reason, you won't be stuck waiting around with a huge crowd of queues at certain rides/attractions.
I personally enjoy visiting 'Winter Wonderland' it never disappoints at all. There was so much to explore and do such as going on rides, games, watch attractions and plenty of food around for adults/kids to enjoy.
It's a place definitely worth experiencing. The best thing about this is it's completely 'FREE' to visit and view this landmark, especially going to see theme park amazing lights at night is really worthwhile. However, if you are planning on going on rides, attending shows, ice rink etc and food it can become really pricey and expensive. Therefore, you need to be selective about your choices when you're there.
Have any of you guys been to Winter Wonderland at Hyde Park? What are your favourite rides and food stalls here? Leave your comments by letting me know your thoughts.
INSTAGRAM: @ADILMUSA1
TWITTER: @ADIL_MUSA1
YOUTUBE: @ADILMUSA1
Adil Musa