Dubai Miracle Garden
Dubai Miracle Garden is a breathtakingly beautiful attraction located in the heart of Dubai, United Arab Emirates. In addition, it is currently the world's largest flower garden, spanning over 72,000 square meters, and features over 45 million flowers arranged in stunning designs and patterns.
Moreover, the garden was first opened in 2013 and has since become one of the top tourist attractions in Dubai. Drawing visitors from all over the world. Again, its impressive collection of flowers includes over 60 varieties of blooms. Ranging from petunias, marigolds, and geraniums to exotic orchids, tulips, and chrysanthemums. Furthermore, you can find the garden is open from November to April each year. As well as visitors can explore the garden on foot or take a ride on the train that circles the park. In fact, there are also several cafes and food trucks on-site, serving a variety of snacks and refreshments.
YouTube
This place was truly a highlight of my trip to Dubai as I got to see Disney Avenue. An area filled with lots of Disney characters as soon as you enter the garden. At the Miracle Garden, I captured so many stunning shots for the gram that you can check them out on my page.
Not only did I gather some of my favourite shots from the Miracle Garden and there were lots to choose from. Deciding on a good image for Instagram became tricky when it came to this attraction. However, this post provides me with the chance to upload as many as I like. For instance, there were loads, which were my favourite shots from the garden. As a result, I hope you like all these photography from the Miracle Garden.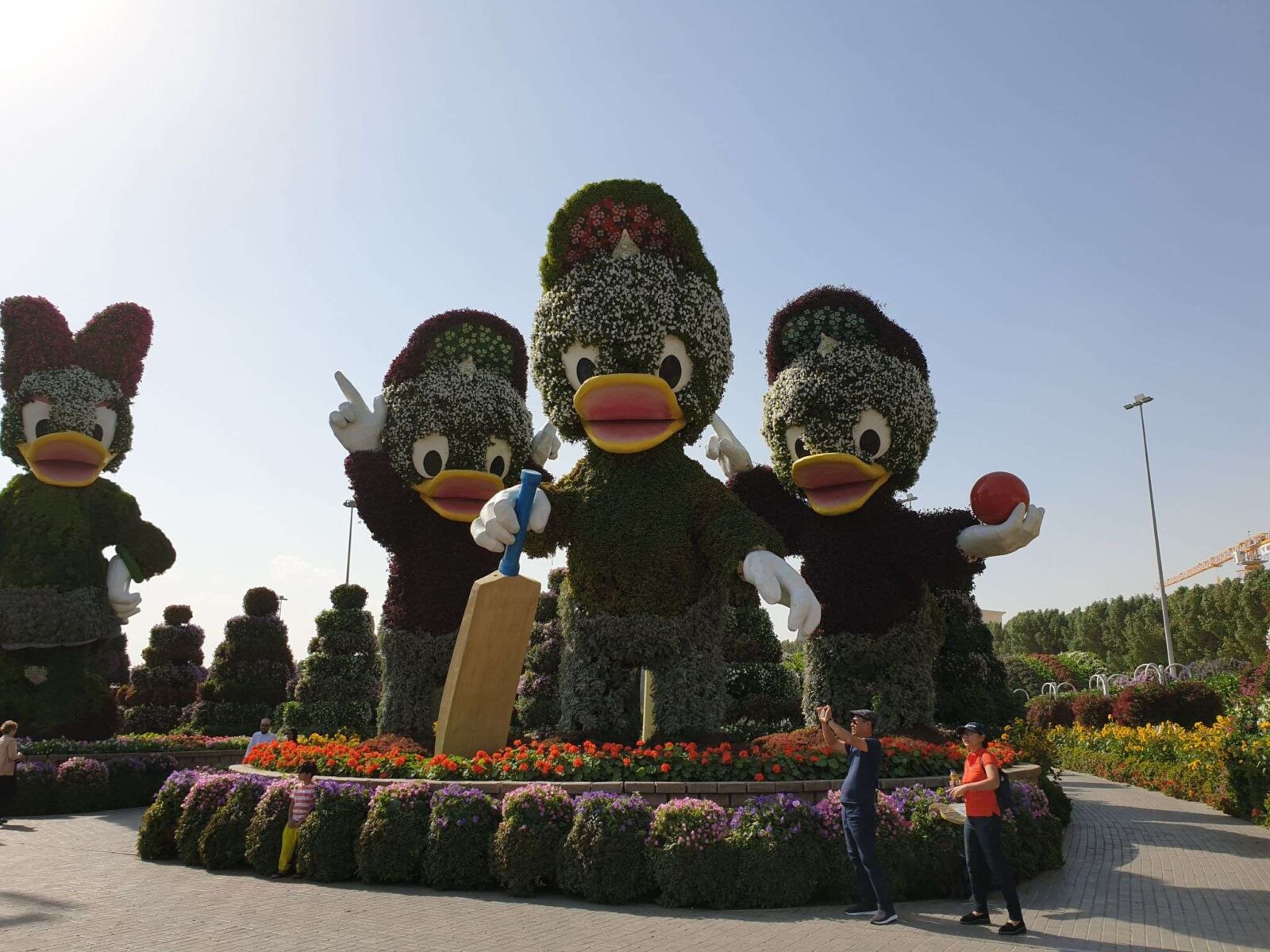 How to get here?
In addition, arriving in Dubai's Miracle Garden is not an easy destination to reach. You have to drive or take an uber/taxi from where you are as it's quite far to get to. Otherwise, if you're on a budget, then there is a bus route from the Mall of the Emirates. For example, you can have a look at their site for any other alternative routes and changes.
In the same way as the wonderful Disney characters. You can catch the magnificent life-size of the Emirates A380 plane. A cute and cuddly bear, which was 12 meters long as well as another huge variety of creatures brought to life like flowers.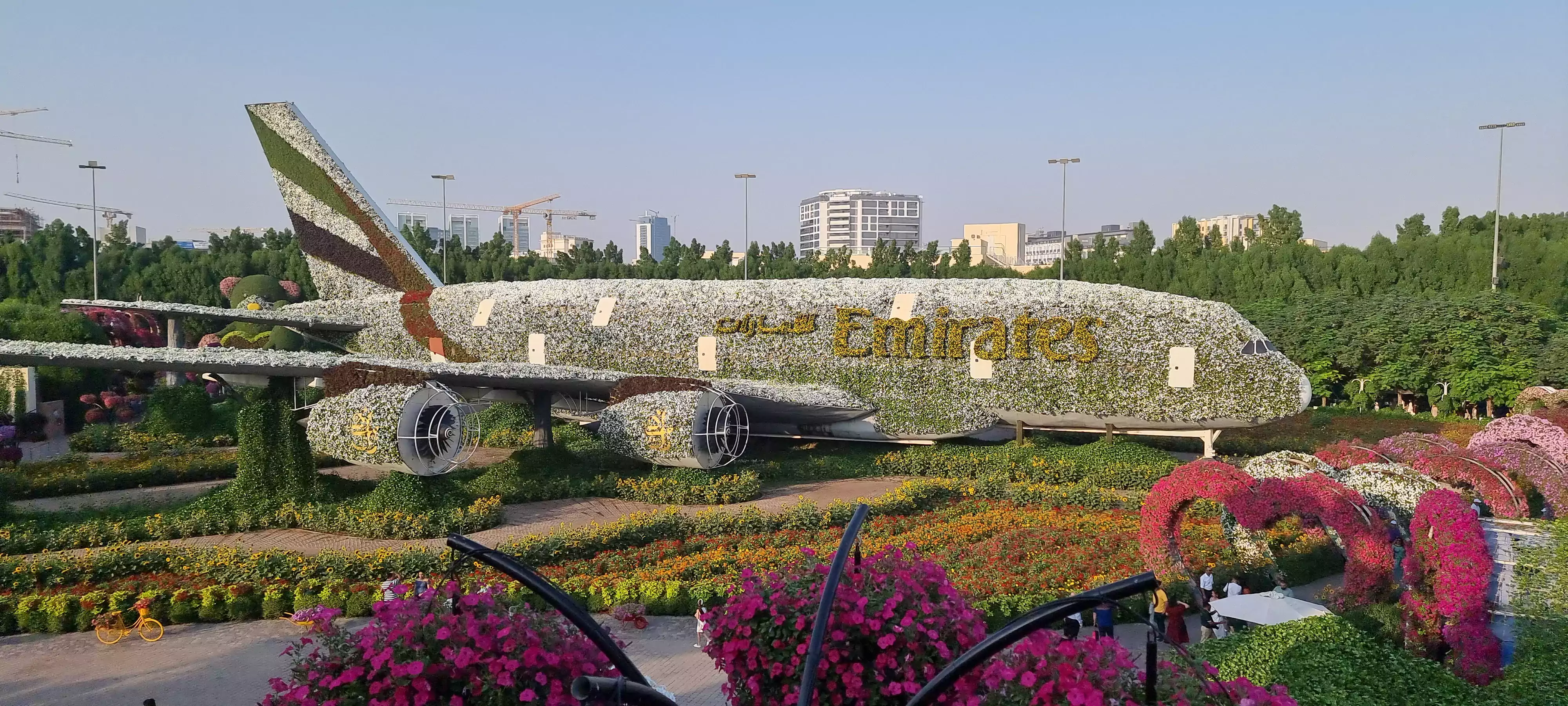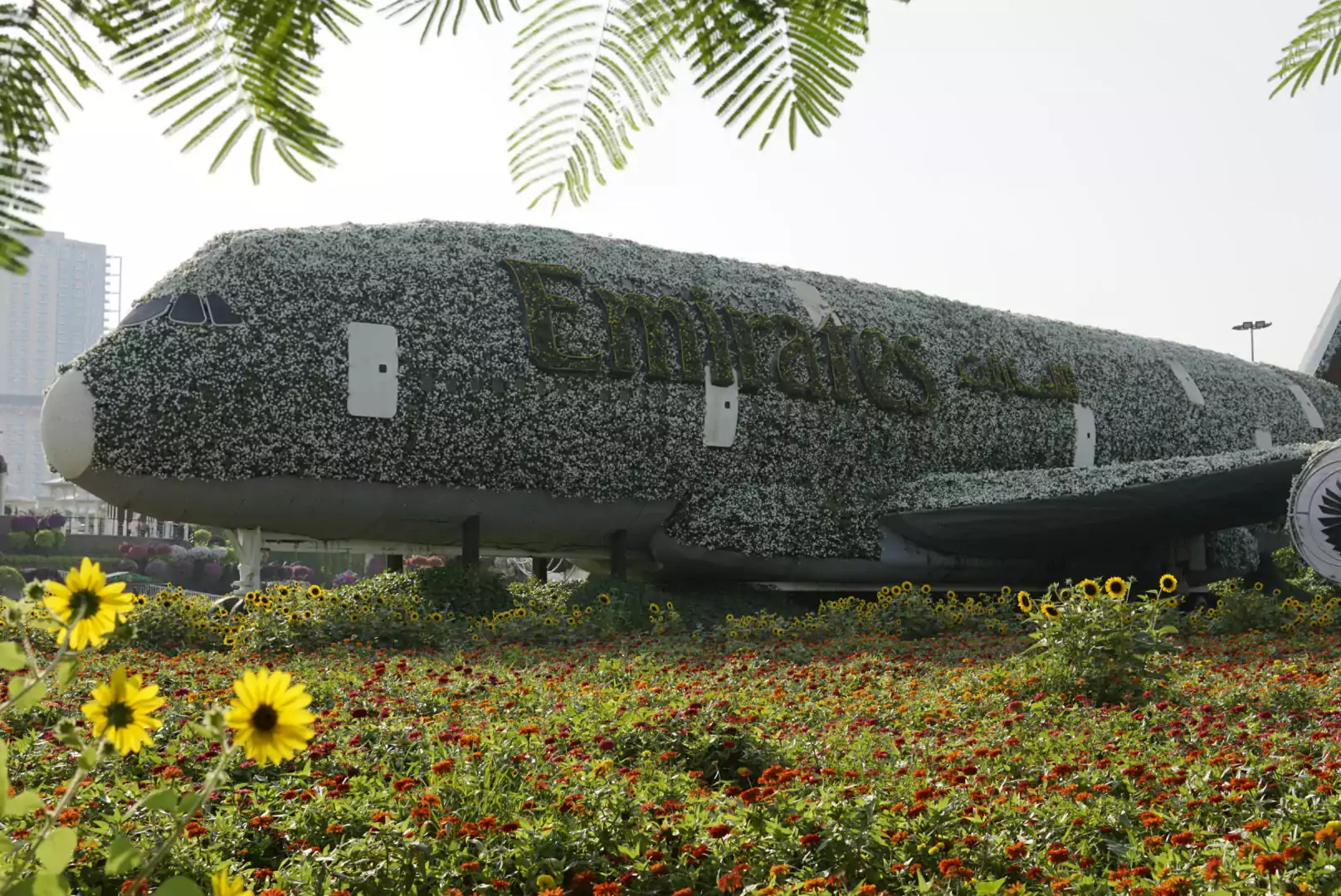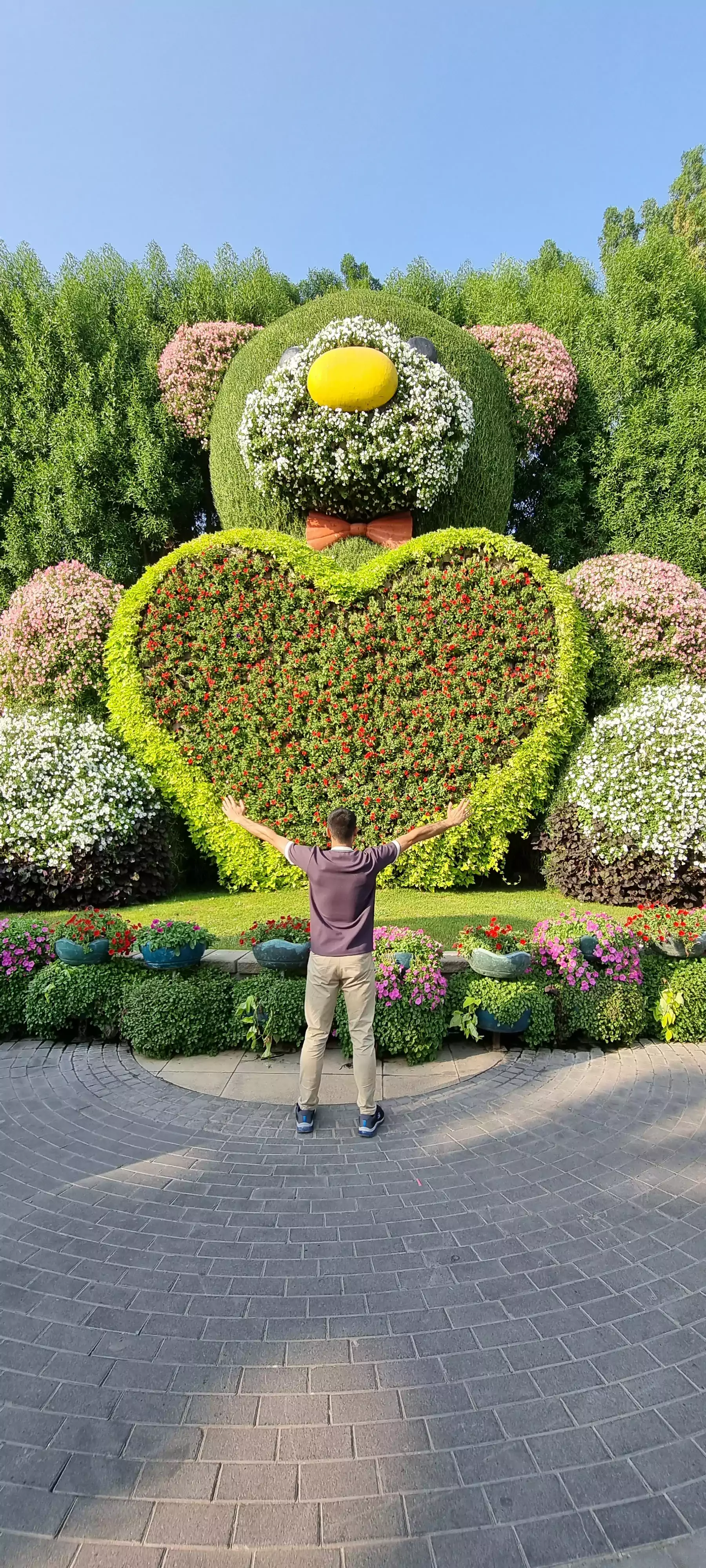 Smurfs Village
The Smurf Village at the Dubai Miracle Garden is a delightful display featuring over 100 Smurf figurines, ranging in size from a few inches tall to larger-than-life statues. You had Papa Smurf, Gargamel and the rest of the smurf gang. Furthermore, visitors can stroll through the village and admire the intricate details of each Smurf character, including Papa Smurf, Smurfette, and many others.
Smurf village is designed to resemble the famous mushroom-shaped homes that the Smurfs inhabit in the cartoons. The charming village is decorated with colourful flowers and plants. Creating a vibrant and playful atmosphere that is sure to delight children and adults alike.
This year, the village is a must-visit for fans of the Smurfs or anyone looking for a fun and unique experience at the Dubai Miracle Garden.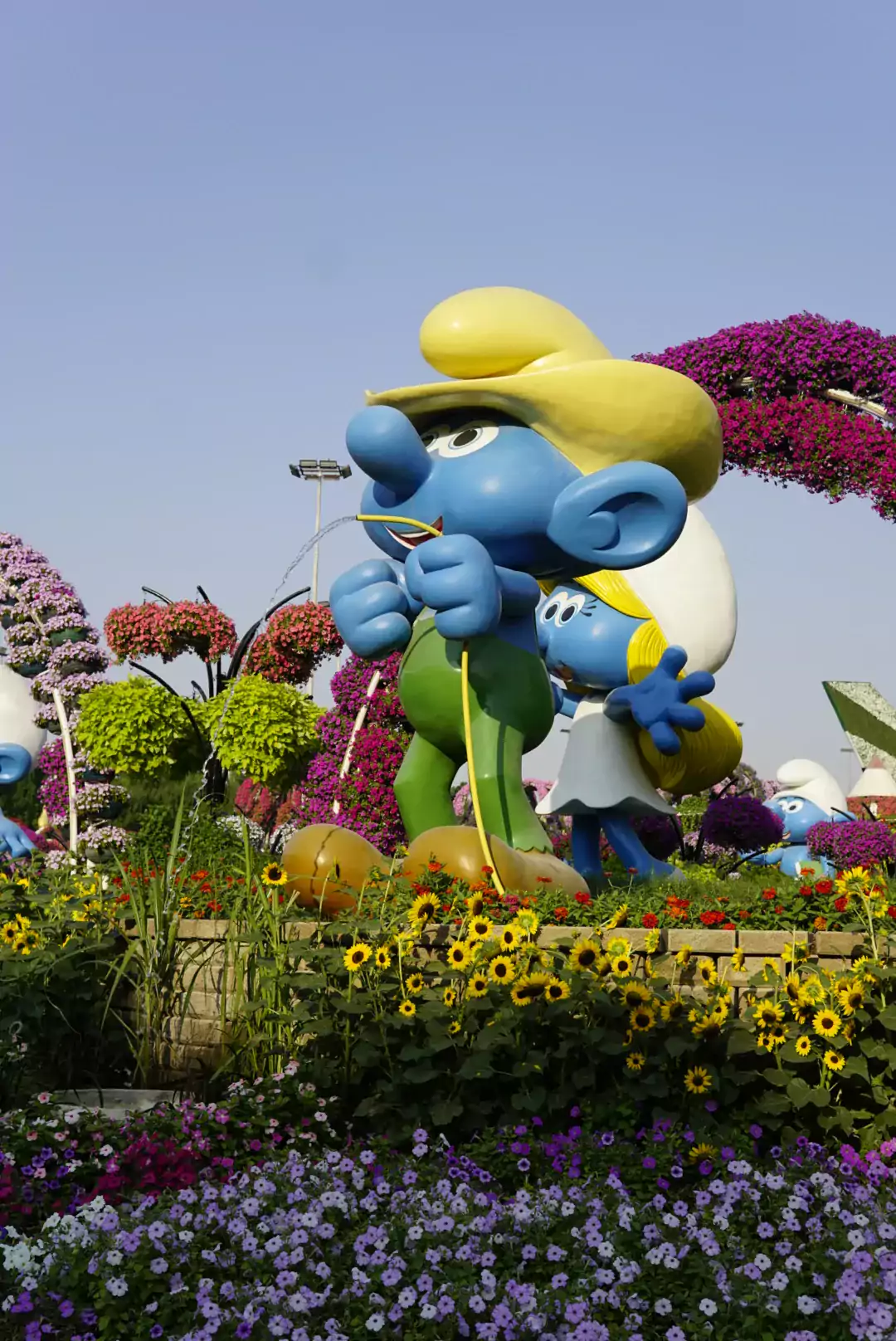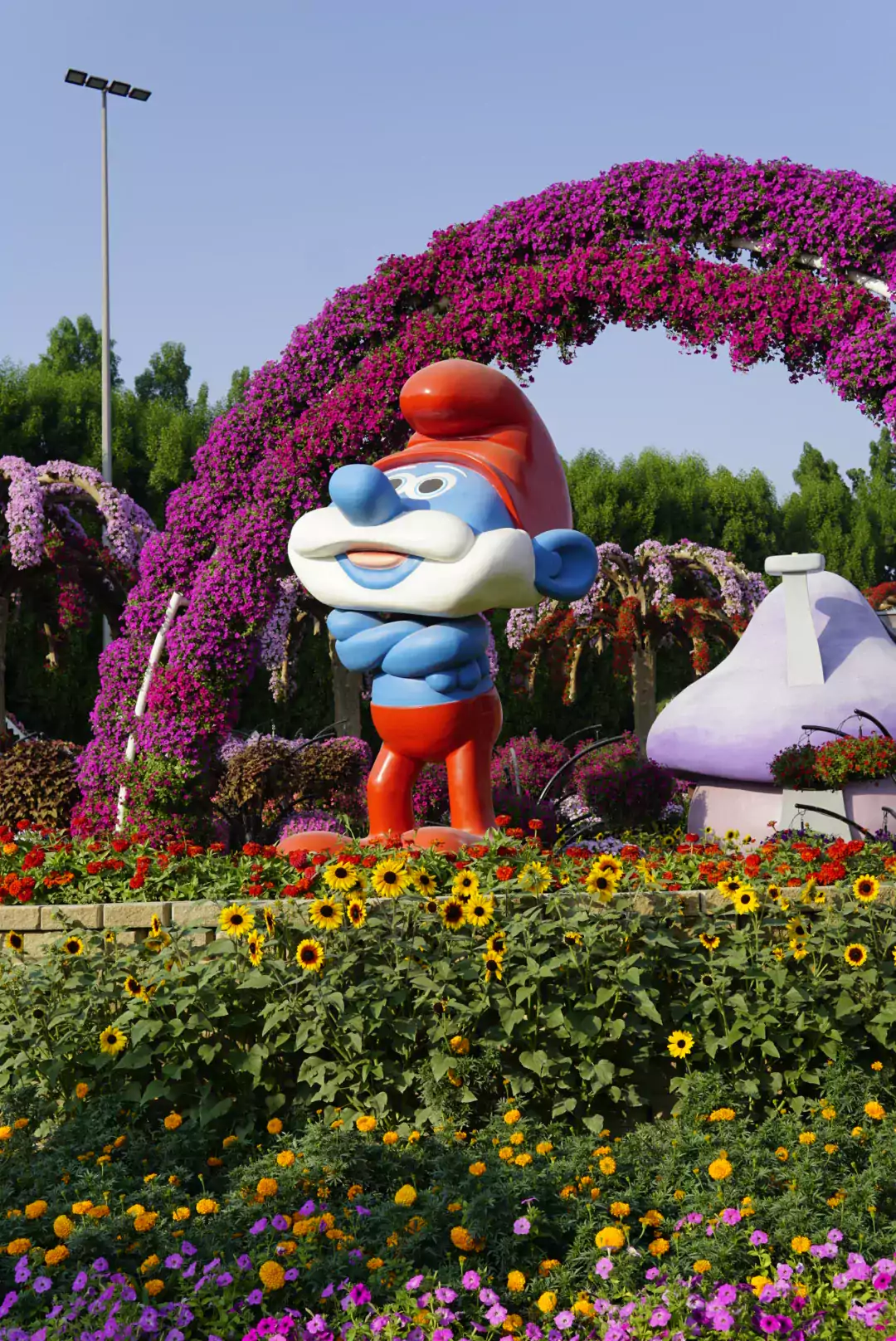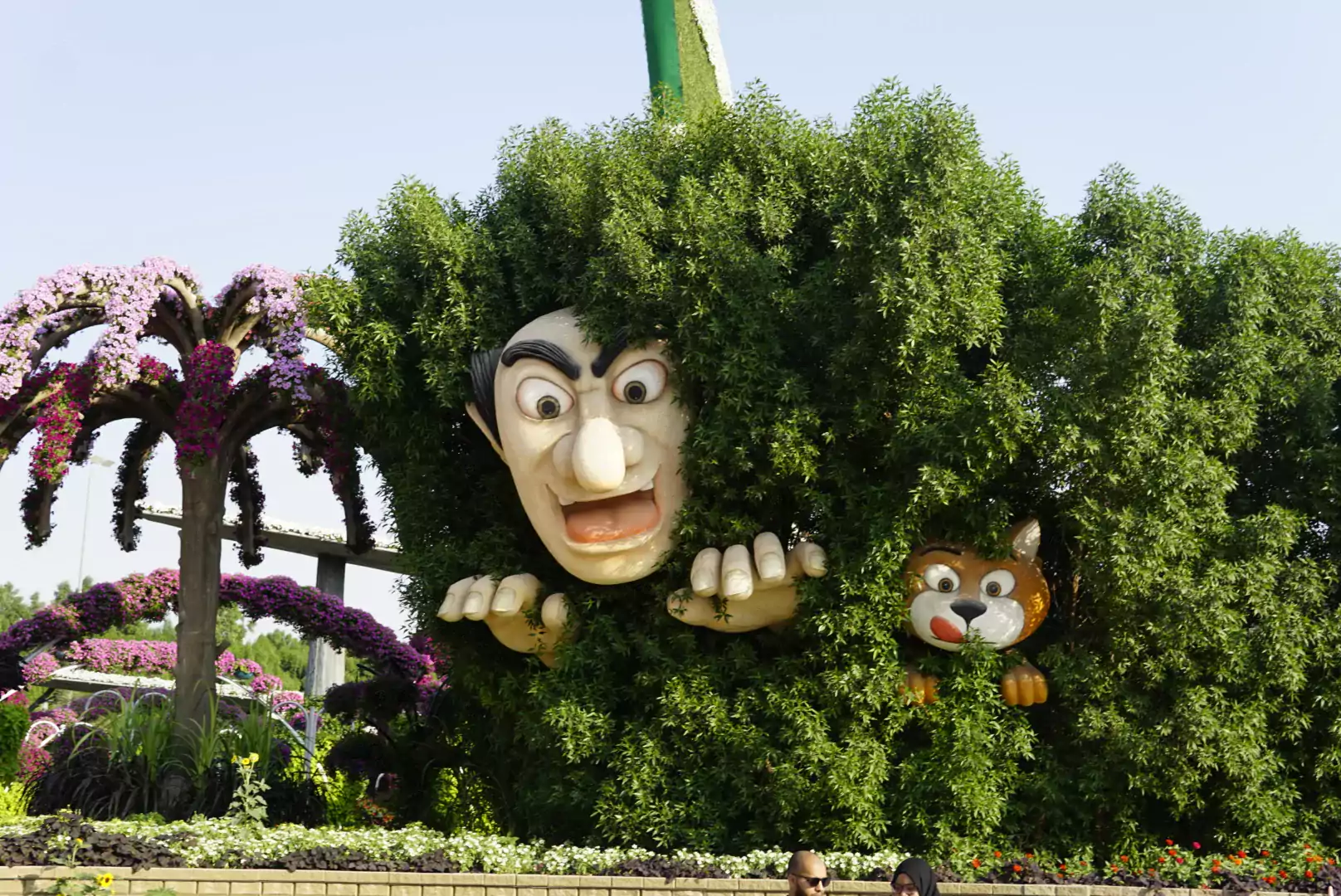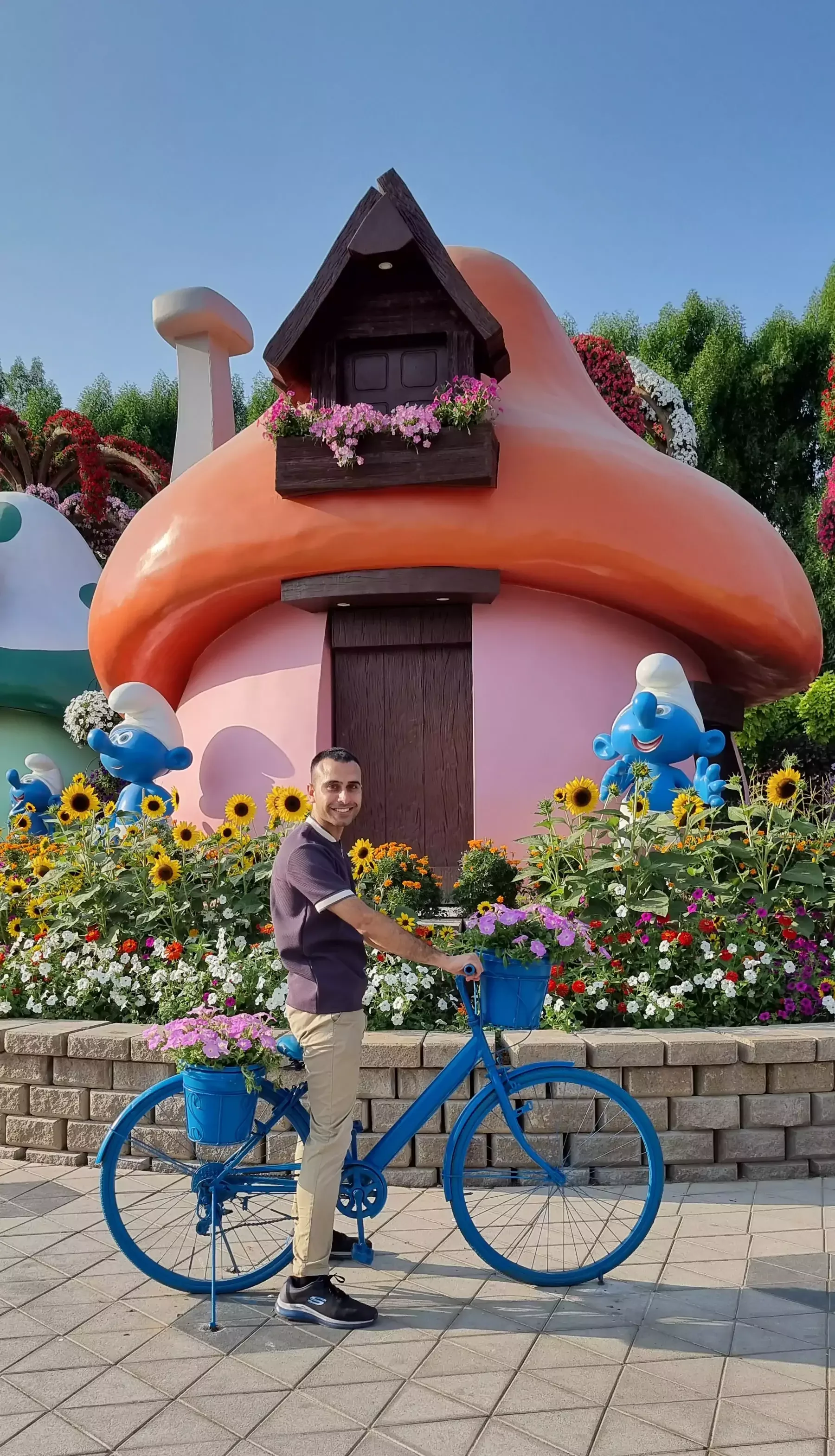 There are many shops and restaurants if you wish to dine or shop all around the outside area. Plenty of backdrop photo opportunities all around this Miracle garden. It is certainly an ideal spot to get really popular on Instagram as a lot of people love to see these kinds of things online.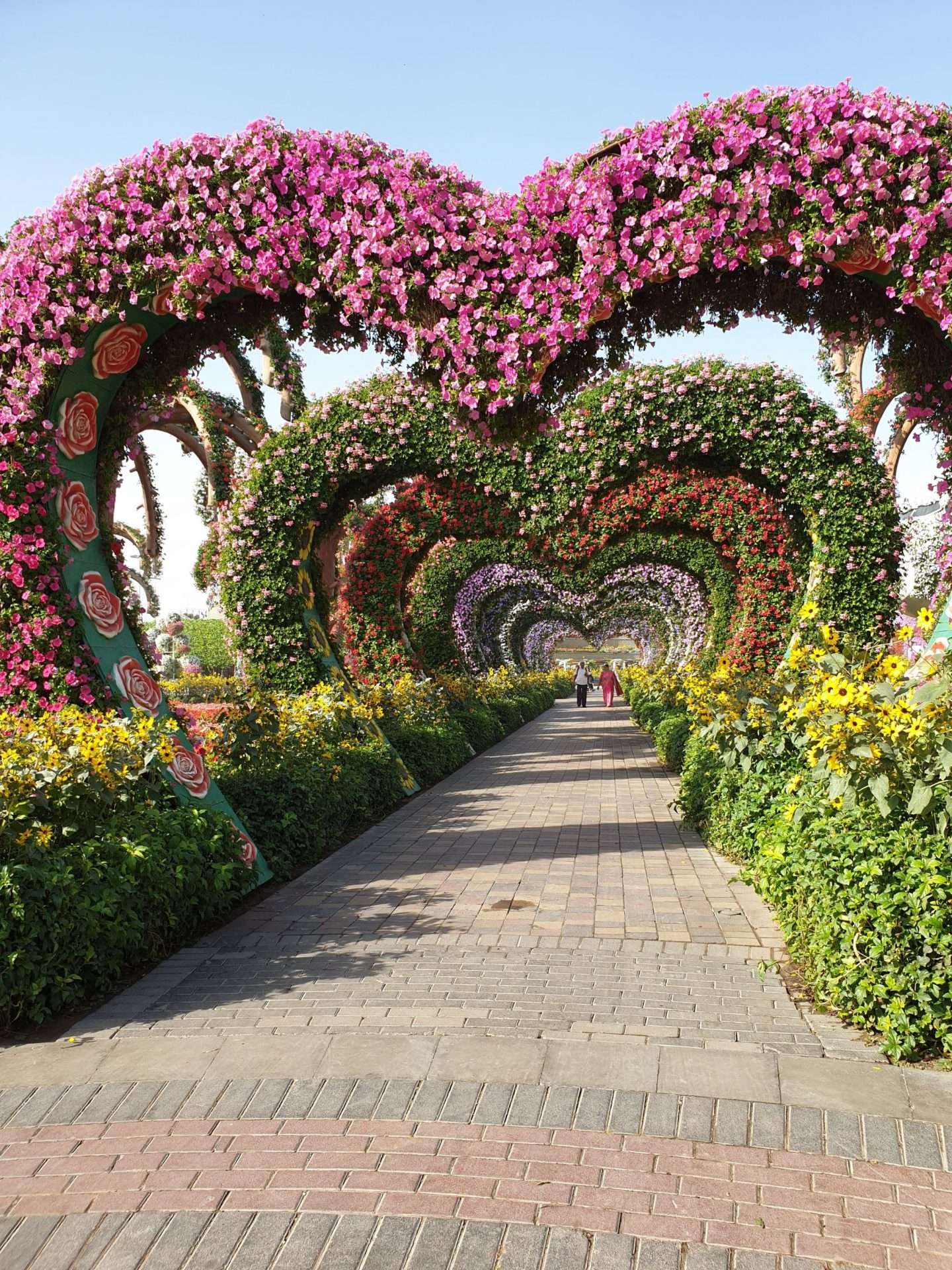 Conclusion
Personally, this was a favourite spot, if you haven't been here then it's a must. It's the perfect place to explore with families or for solo travellers to see the marvellous creations all around the garden. Besides, this place will definitely raise your popularity on social media with the shots you can potentially take here.
I'd recommend visiting during the morning first thing so that you miss the rush. Furthermore, try to avoid the afternoon heatwave as it tends to become really warm walking around depending on the month you visit.
Besides, there are lots of food kiosks around serving refreshments, kebabs, veg, ice cream, waffles, hot drinks and much more. If you or your family/friends are feeling peckish you can have a quick snack whilst you roam around. What's more, I would say you should go and dine under colourful umbrellas or inside those love heart-shaped dining areas. Perfect for the gram!
Meanwhile, there is no time limit in terms of visiting as you can stay until closing time. Although, 1 or 2 hours are more than enough to explore the garden. I just took an hour to explore the whole thing. Luckily everywhere I went was pretty empty during the morning, so I didn't need to wait around for people to queue up.
Although, during my second visit recently in 2022. I visited in the afternoon and it was pretty busy, but still managed to wander and take good pictures.
Adult: 75 AED
Children: 60 AED
Below 3 Years: Free - ID Required
Openings:
Sunday - Thursday: 9 am-9 pm
Friday & Saturday - 9 am-11 pm
Location: Al Barsha South 3 - Dubai - United Arab Emirates
Website: https://www.dubaimiraclegarden.com/
You can read my other food reviews from Dubai:
https://adilmusa.com/global-village-dubai/
Thanks for reading my blog post at the Miracle Garden. I hope you have enjoyed this post with lots of inspirational photos. Feel free to your comments below.