Saya Brasserie Dubai
Saya Brasserie Address: City Walk - Al Wasl - Dubai - United Arab Emirates
Website: https://sayacafe.ae/
Nearest Station: Burj Khalifa/Dubai Mall (Metro Red Line)
Tel: +971 50 541 8373
If you're looking for an exceptional dining experience that combines a sophisticated ambience with delectable cuisine. Look no further than SAYA Brasserie Dubai. This elegant restaurant is located in the heart of Dubai and offers guests an authentic taste of French cuisine with a modern twist.
From the moment you walk in. You'll be captivated by the sophisticated yet relaxed ambience of the restaurant. The decor is a perfect balance of modern and traditional, with elegant chandeliers and comfortable seating. The outdoor terrace is the perfect spot for a romantic dinner or a leisurely lunch with friends.
The number of instagrammable interiors they have, from the ground floor to the top, will astound you. They decorated the area with flowers and gram-boosting accessories.
Saya Brasserie Experience
We went to this gorgeous cafe because it was close by after visiting the Green Planet. Also, I read numerous favourable reviews online. When we initially arrived, there was outdoor seating, but as soon as you enter, you discover a vibrant, pink seating area with teddy bears standing by for selfies. We took a seat on the first floor near the bright "I Love Dubai" sign. We were given the menu as soon as we sat down, and we made our food selection. I took advantage of the opportunity to move around and record films and images while we waited for our food to come.
It took around ten to fifteen minutes for our eagerly awaited brunch to arrive. I snapped as many pictures as I could while moving around the cafe's hotspots. Once we ate, we then went upstairs, where the floor was covered in opulent floral displays. You can probably guess what happened next as my wife and I snapped a tonne of photos on the top floor before making our way to the Miracle Garden in Dubai.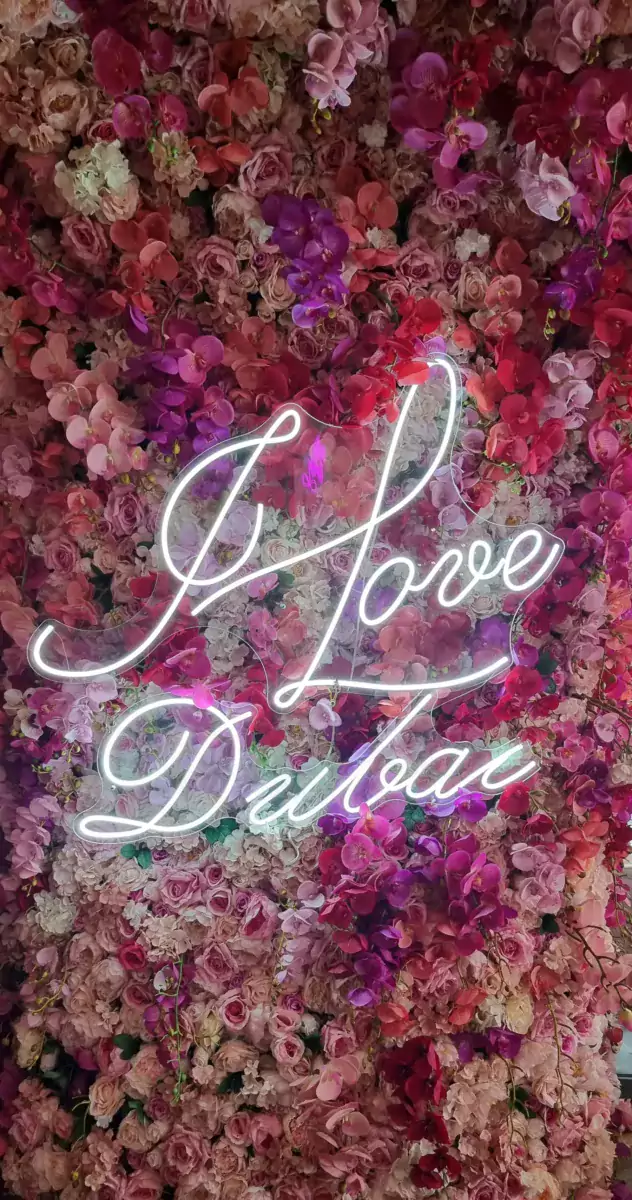 What was Ordered
Rose Hummus & Avocado Toast + Smoked Salmon 47 AED
Cascading Saffron 72 AED
Menu
You can find the Saya cafe menu here
An iPad with a list of all the available things will be given to you as you are seated. I thought it was incredibly innovative because all restaurants typically offer printed versions, but these people gave iPads to their customers instead. We only ordered two dishes here because of the pricing. However, it was definitely worth it because I was able to obtain a lot of content.
Rose Hummus & Avocado Toast
Pink brioche bread, Rose Hummus, Avocado Flower, Sesame seeds and a choice of smoked salmon.
This Rose Hummus and Avocado Toast is a trendy and healthy breakfast/brunch dish. That combines the creaminess of avocado with the bold flavours of hummus. The dish typically starts with a slice of toasted bread, usually sourdough or whole wheat, topped with a generous layer of creamy avocado. For those looking for food on Instagram, this dish is undoubtedly unique.
Cascading Saffron
This delicious treat contained saffron milk cafe, vanilla ice, saffron ganache and an oreo biscuit.
Cascading Saffron Milk Cake is a delicious and decadent dessert that combines the rich flavour of saffron with the sweetness of the cake. A perfect choice for special occasions and celebrations. Its rich flavours and beautiful presentation make it a show-stopping dessert that is sure to impress.
I had to get this item ever since I first saw it on Instagram. Together with the amazing décor, this was one of the main factors in my decision to eat here. The saffron just looks so wonderful as you pull the plastic!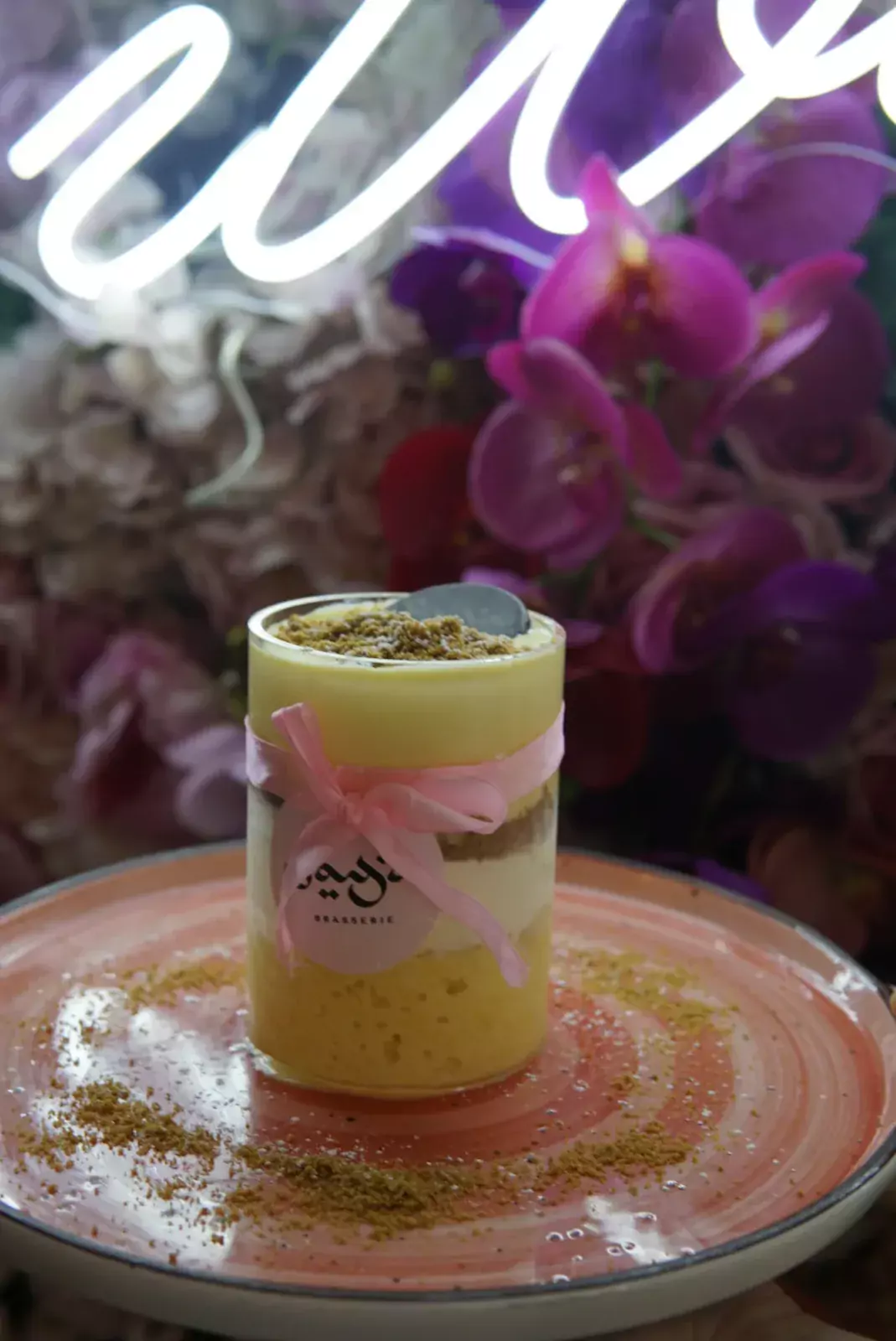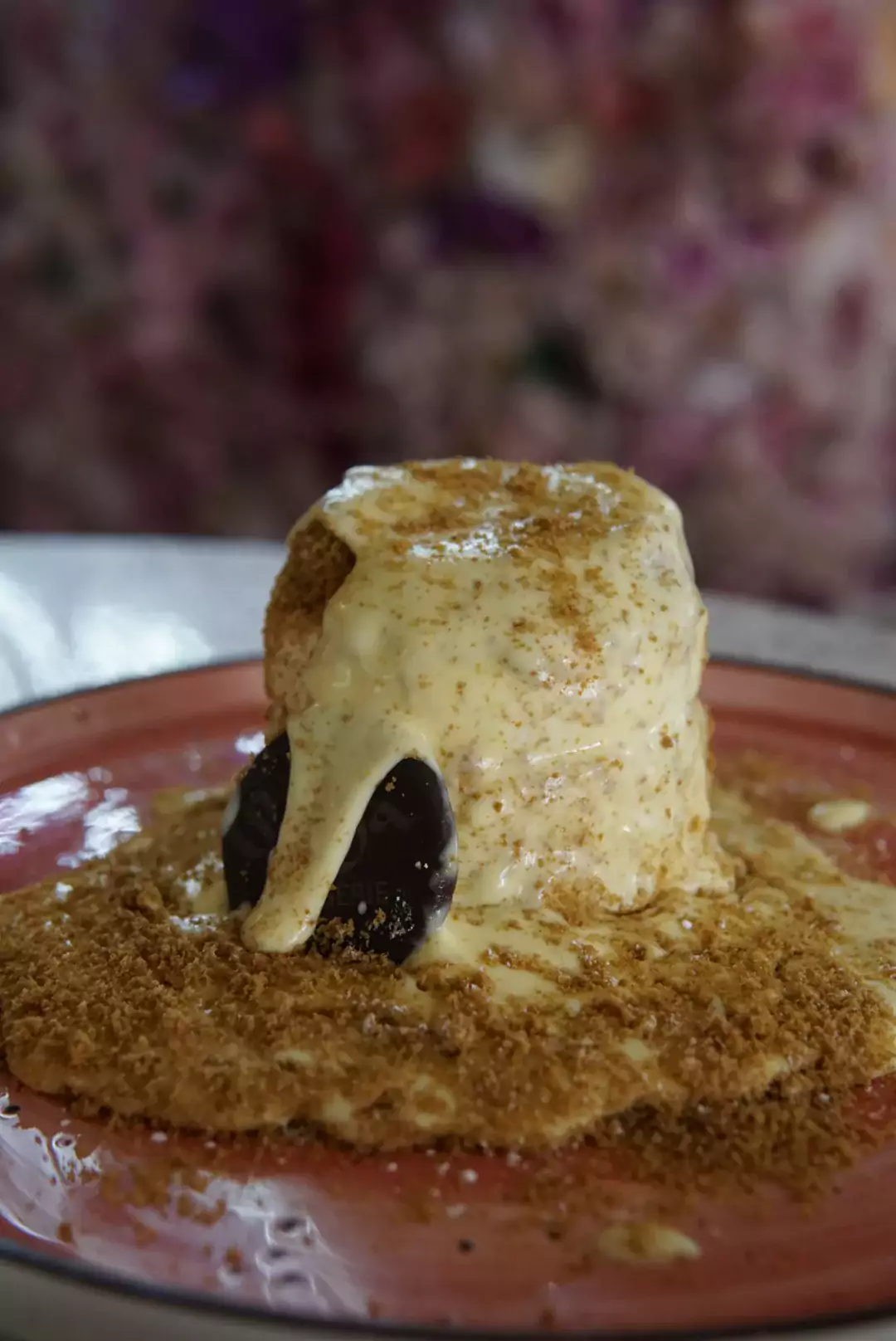 CONCLUSION
Overall, Saya Brasserie at City Walk is a must-visit restaurant for foodies. However, if you are looking to explore a unique fusion of French and Arabic cuisine. Along with its chic ambience, delicious food, and excellent service. You will certainly have a memorable dining experience. The food was really nice, and at the same, I was taking photos around the cafe. The avocado toast got cold but still tasted great. The service, can't complain as we got what we wanted and were not disturbed whilst taking pictures etc.
The cost was excessive, but you pay for the experience. So, it is worthwhile to come occasionally. I really enjoyed the experience because they had delicious food and so many Instagram-worthy props all throughout the place. I couldn't wait to snap as many pictures as I could. The dishes looked good in real life as they did in the photographs, so the presentation was outstanding.
Food: 9 out of 10
Service: 9 out of 10
Price: 7 out of 10
Experience: 10 out of 10
Presentation: 10 out of 10
Overall: I've given this restaurant a 9 out of 10.
Thanks for reading my food review of Saya Brasserie at City Walk, Dubai. I hope you enjoy the other content available on my site.
You can read my other food reviews from Dubai:
https://adilmusa.com/hampstead-bakery-and-cafe-dubai/