Expo 2020 Dubai
Expo 2020 Dubai is a must-see if you're ever in Dubai. Almost 190 countries participated before the pavilions were dismantled. Experiencing their own country's culture and atmosphere. In case you didn't get there in time to see the other buildings. They have transformed the Expo into a Ramadan special.
What's more, at the Al Wasl Plaza, you may see numerous gorgeous vendors, food, and other attractions. Furthermore, as Ramadan approaches, Muslims around the world will begin to fast from dawn to dusk for 30/29 days during this holy month. Each pavilion offers a distinct experience. If you are visiting now, they have a Ramadan market which runs from 4-10 pm every day. You can witness the camel parades and so much more entertainment for everyone to enjoy.
Expo 2020 Experience
Back in November 2022, when I visited. With my attraction purchase, I was only able to see four pavilions. In addition, I saw Al Wasl, Surreal and the 'Garden in the Sky' overseeing a lovely perspective of the Expo from the skies.
The pavilions I saw at Expo 2020 Dubai are listed below.
Women's Pavilion - Explore women's history, adventures, and remarkable women creating our future.
Vision Pavilion - A unique experience that celebrates the insight, values and leadership of Sheikh Mohammed bin Rashid Al Maktoum the Ruler of Dubai.
Terra - Sustainability Pavilion - Terra offers visitors the opportunity to re-evaluate their relationship with the planet. This engaging, playful and personal experience is designed to empower visitors, to understand their impact on the environment.
Alif - The Mobility Pavilion - Alif travels visitors through time and space to explore how mobility has pushed human progress.
Garden in The Sky - Flying 55 metres above land. The spinning observation tower at Expo City Dubai provides tourists with a 360-degree view of the entire city. Garden in the Sky can hold up to 97 visitors at once and offers a breathtaking view of the city from above.
Al Wasl Plaza Expo 2020
The spectacular dome-shaped architectural element is a stunning representation of what to expect at Expo 2020 Dubai. Moreover, it is named after the Arabic word for "connection". Serving as the event's principal meeting location. The plaza has a giant dome-shaped structure with a diameter of more than 130 metres. Making it one of the world's largest 360-degree projection screens.
Throughout the night, a spectacular LED lighting system may be seen. Producing a magnificent colour and pattern display. Not to mention, visitors can congregate around the dome during Ramadan. As you enjoy live entertainment, peruse booths, and even have an iftar at the table. In fact, at the plaza, you can find various restaurants, cafes, and stalls making it an ideal spot to stop and unwind between exhibits.
In addition, Al Wasl Plaza also serves as a symbolic representation of the Expo's theme of "Connecting Minds, Creating the Future".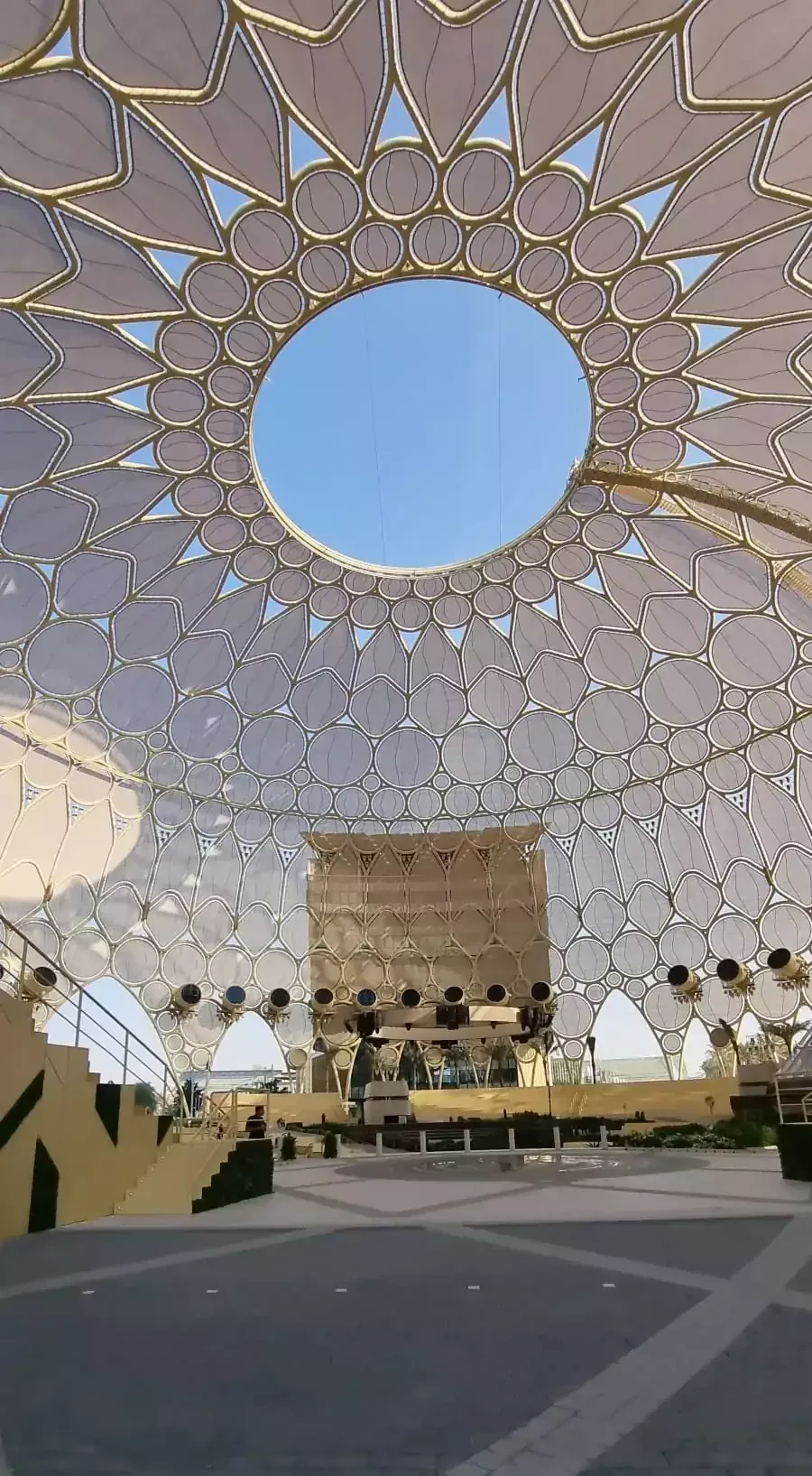 Terra Sustainability Pavilion Expo 2020
The Terra Sustainability Pavilion is one of Expo 2020 Dubai's most innovative pavilions. As a result, its mission is to highlight ideas for sustainable living and environmental conservation. Increasing awareness of the importance of sustainable activities in our daily life.
Furthermore, the pavilion is designed to seem like a tree canopy, with over 1,000 solar panels towering 130 metres above the ground. What's more, the solar panels power the pavilion and its exhibits, showcasing the effectiveness of renewable energy sources. In addition, inside the pavilion, you can walk around a forest-like area while learning about several programmes that aim to help protect our planet for future generations. In the same way, there are numerous excellent interactive experiences for both children and adults.
The comprehensive multimedia experience, which takes guests on a trip through the past, present, and future of sustainability, is one of the pavilion's most outstanding elements. Finally, the experience demonstrates the interconnectivity of our planet's ecosystems and the significance of taking action to preserve them through beautiful visual displays and interactive technologies.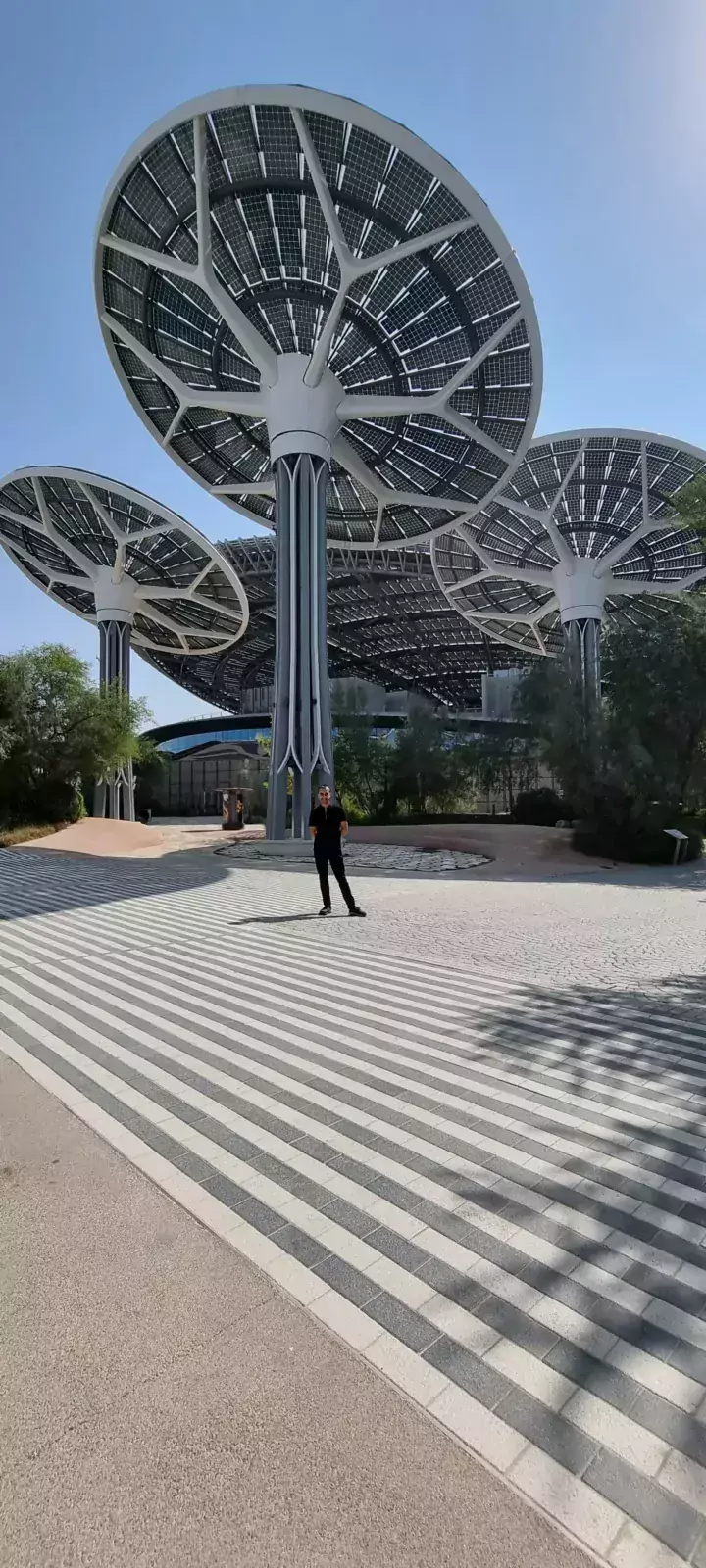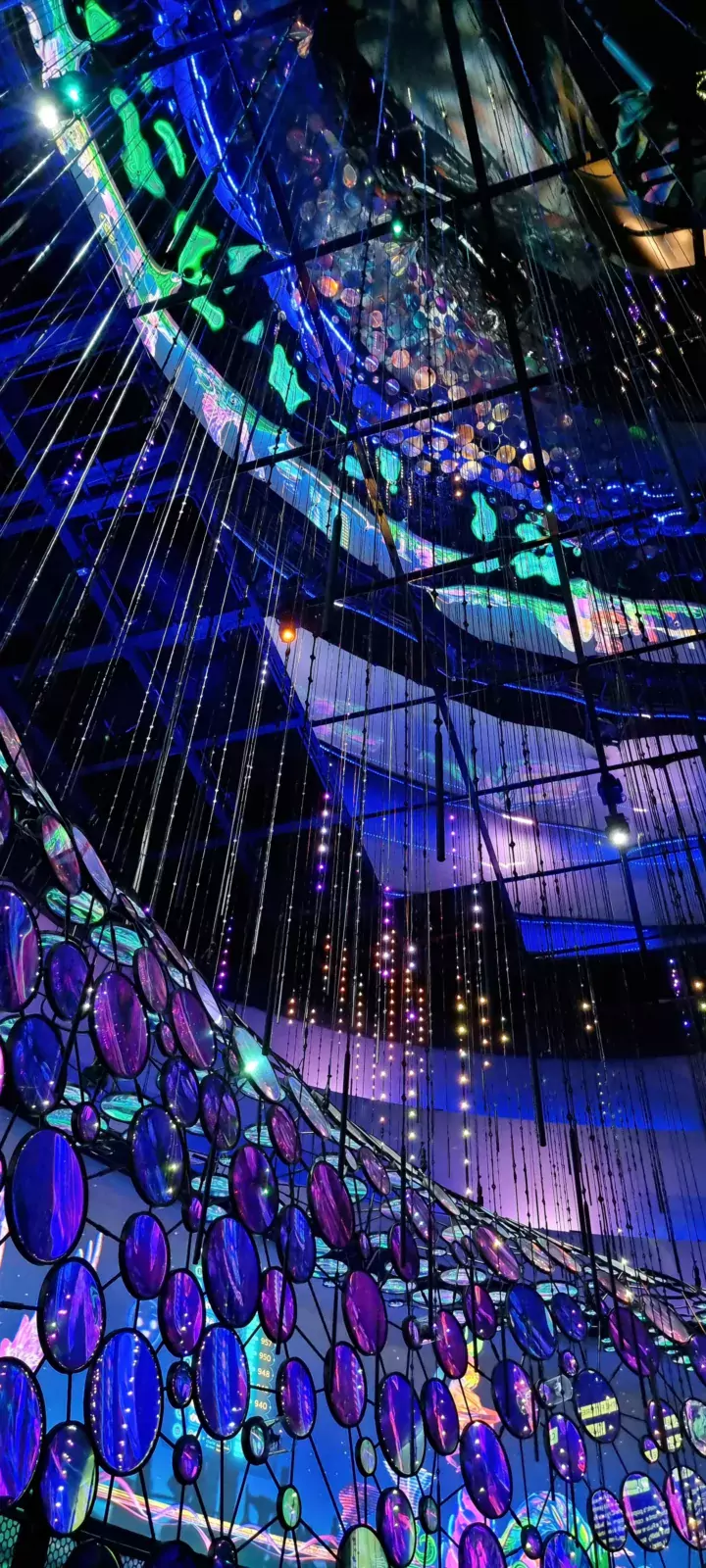 Women's Pavilion
The Women's Pavilion is a one-of-a-kind place dedicated to honouring women's contributions to changing our world.
For instance, guests can explore interactive exhibits that highlight women's achievements and contributions. The pavilion has exhibitions ranging from art and culture to science and technology. All of this emphasises the enormous impact that women have had on our culture.
The "Sheroes Wall" is one of the pavilion's most stunning elements. Portraits and tales of women who have made major contributions to their communities and fields can be found at the pavilion's beginning. Visitors can interact with the wall to learn more about these remarkable women and their accomplishments. The Women's Pavilion also features seminars, workshops, and a variety of other programs on women's leadership and entrepreneurship.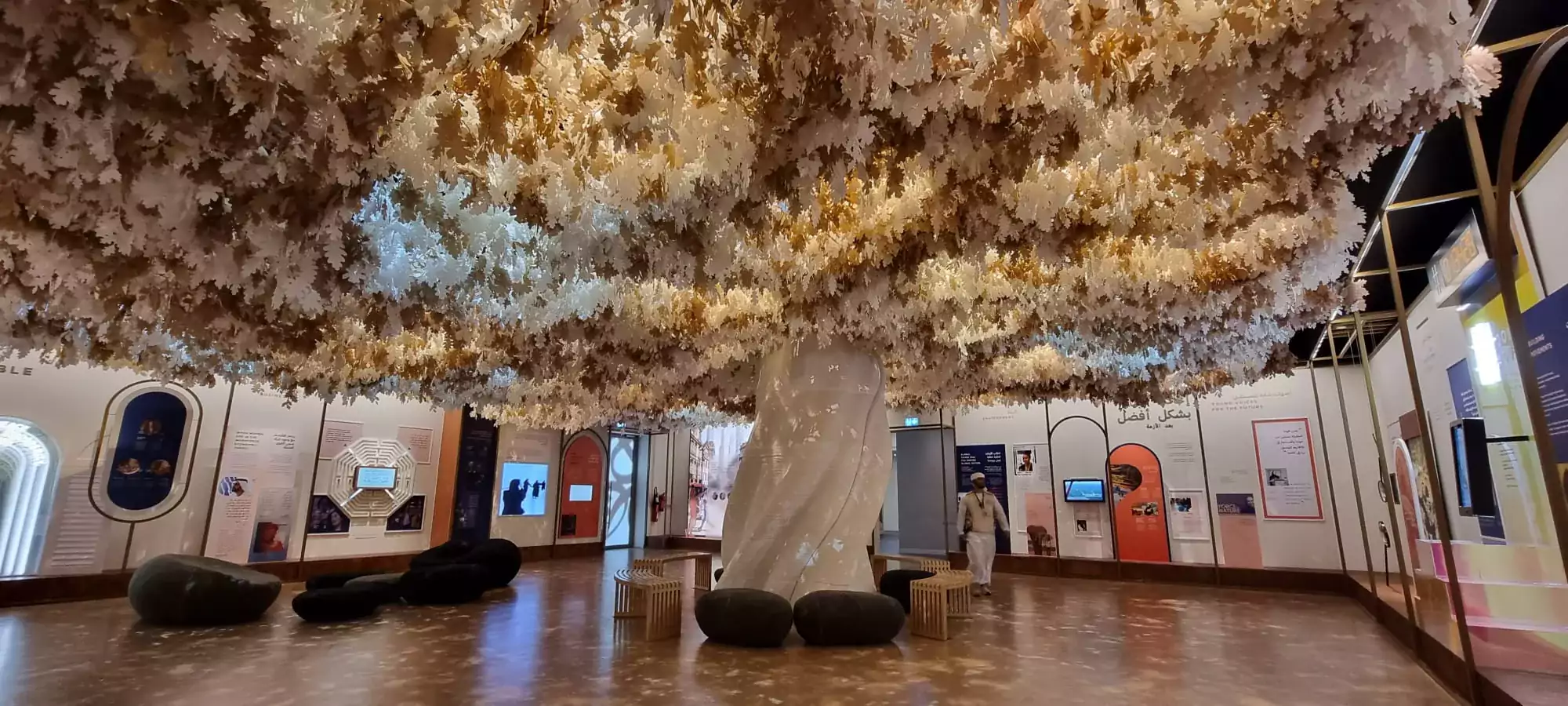 Alif - The Mobility Pavilion
The pavilion honours the UAE's excellent space programme as well as the Hope Mission to Mars, underlining the Arab world's contribution to developing global transportation. Visitors will also be able to see the future of transportation technology, as well as mobility-related performances and events.
The pavilion is designed in the shape of the Arabic letter "Alif," the first letter of the Arabic alphabet. The structure is composed of a series of interconnecting triangles that are meant to depict the interconnectedness of modern transportation systems. Visitors to the pavilion can explore a variety of exhibitions highlighting the most recent advancements in mobility technology. Interactive displays, immersive experiences, and demonstrations of cutting-edge transportation technologies are among the exhibitions.
Aside from the exhibitions, the pavilion includes a number of interactive pieces, such as a virtual reality experience that allows guests to explore various means of transportation and a kinetic sculpture that displays mobility concepts.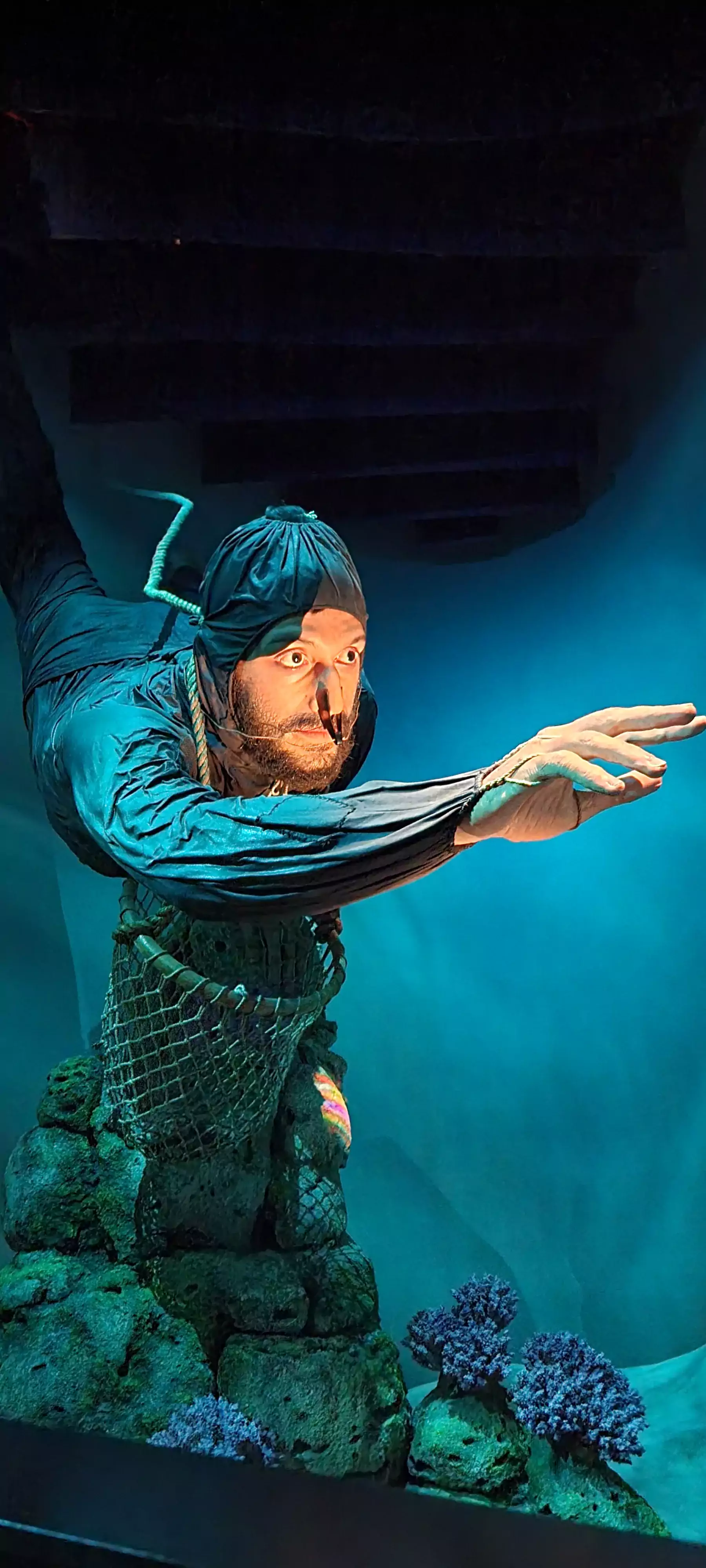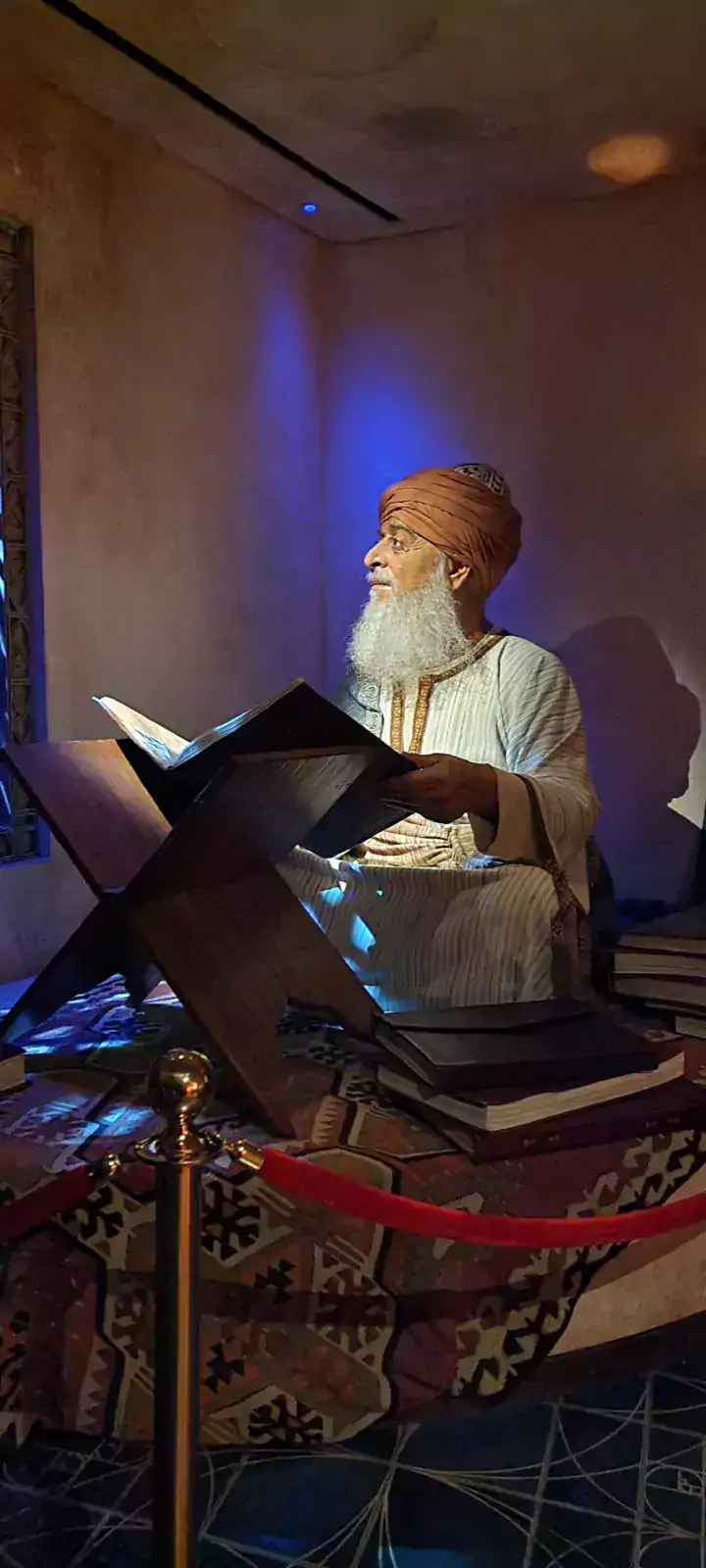 Garden of the Sky
The Garden of the Sky offers a 360-degree perspective of the Expo city. A bird's eye perspective of the spectacular developed area is seen here. Furthermore, as you go up, it starts to spin around, providing you with a 360-degree perspective of the city without requiring you to move. It has a capacity of 97 people. What's more, you can see spectacular views both during the day and at night.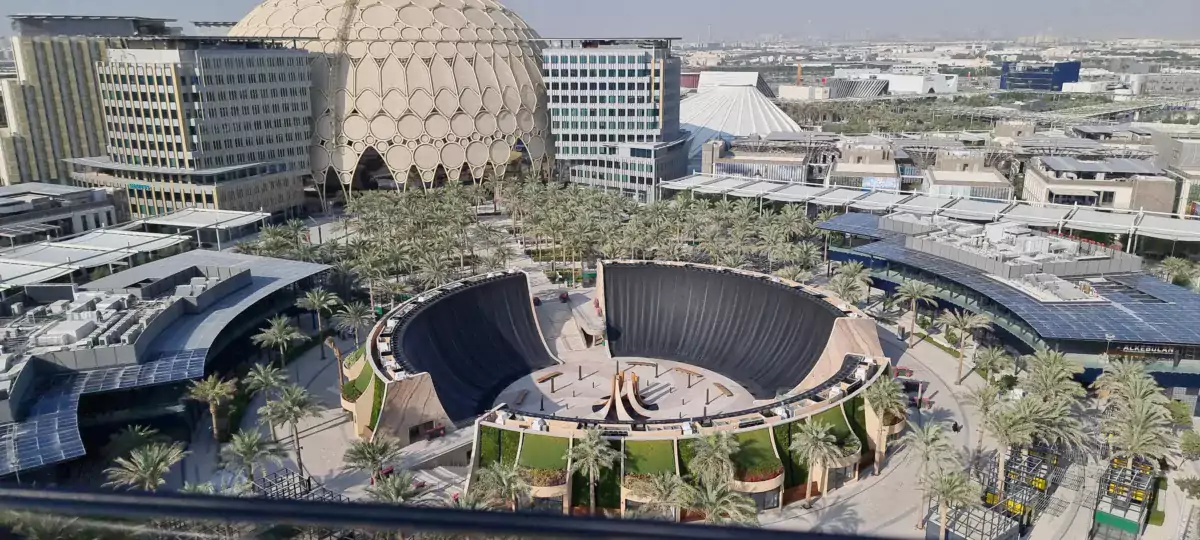 Surreal at Expo 2020
The attraction's centrepiece is a circle of fire, which is located between Al Wasl Plaza and Jubilee Park. This waterfall is a magnificent construction, with real water cascading down in a series as you stand. You may capture some amazing images, such as waterfalls in a wave.
Overall, if you have the opportunity, try and pay a visit to the Dubai Expo City. Similarly, the greatest time to visit is from late afternoon until late at night. When you can see both day and night lights. Furthermore, with Ramadan approaching, now is the ideal time to visit Al Wasl Plaza, with Ramadan markets available and you can enjoy all of the amazing entertainment.
Location: Dubai Exhibition Centre - Dubai - United Arab Emirates
Transport: Expo 2020 (Metro), Careem or Uber
Website: https://www.expo2020dubai.com/
You can read my other attractions reviews from Dubai:
https://adilmusa.com/global-village-dubai/