Global Village - Dubai
Ever seen one spot filled with different cultures and countries? Go and check out Global Village! It's a must if you're ever visiting Dubai.
It's a sensational spot for shopping and seasonal attractions, which happens every day between 30th October until mid-April. There are over 25 international countries showcasing particular countries' products and culture.
Experience at Global Village
The Global Village is a perfect place to spend time with your family, friends or with kids. As it has a good choice of different amusement rides, monster stunt shows and live entertainment suitable for kids/adults. To be fair you would do well to cover this village in one day, as there are way too many things going on at the same time.
I arrived here at 8 pm, after a long time at the Miracle Garden, IMG World & Bollywood Park. I spent two hours here and I was completely shattered wandering around. My plan was to cover as many spots and countries as I could, but I only managed to do a few areas. You'll need a map if you wish to see certain spots and do mind being lost. You can print or view the MAP here.
As it's all outdoors, winter is the perfect time to visit. It's bearable and you tend to see more people wandering outside since many attractions open during this time. Global Village is one of those attractions, which is open only during the winter period.
Entertainment at Global Village
The Global Village has many entertainment activities going on. The musical fountain show is one of them, which is like a mini version of the real dancing fountain outside the Dubai Mall, really colourful. Although I did not get to see the firework displays, I heard this is truly breathtaking but only happens on Thursday and Friday nights at 9 pm.
There are also Bollywood dance shows on the big stage, which you cannot miss as you walk by. They have a live circus here, which is meant to be funny to watch and many other dances show to witness. However, I did manage to capture and see a bit of the monster stunt show, which looked pretty cool to watch.
You can catch some glimpses on my vlog here from the Global Village in Dubai.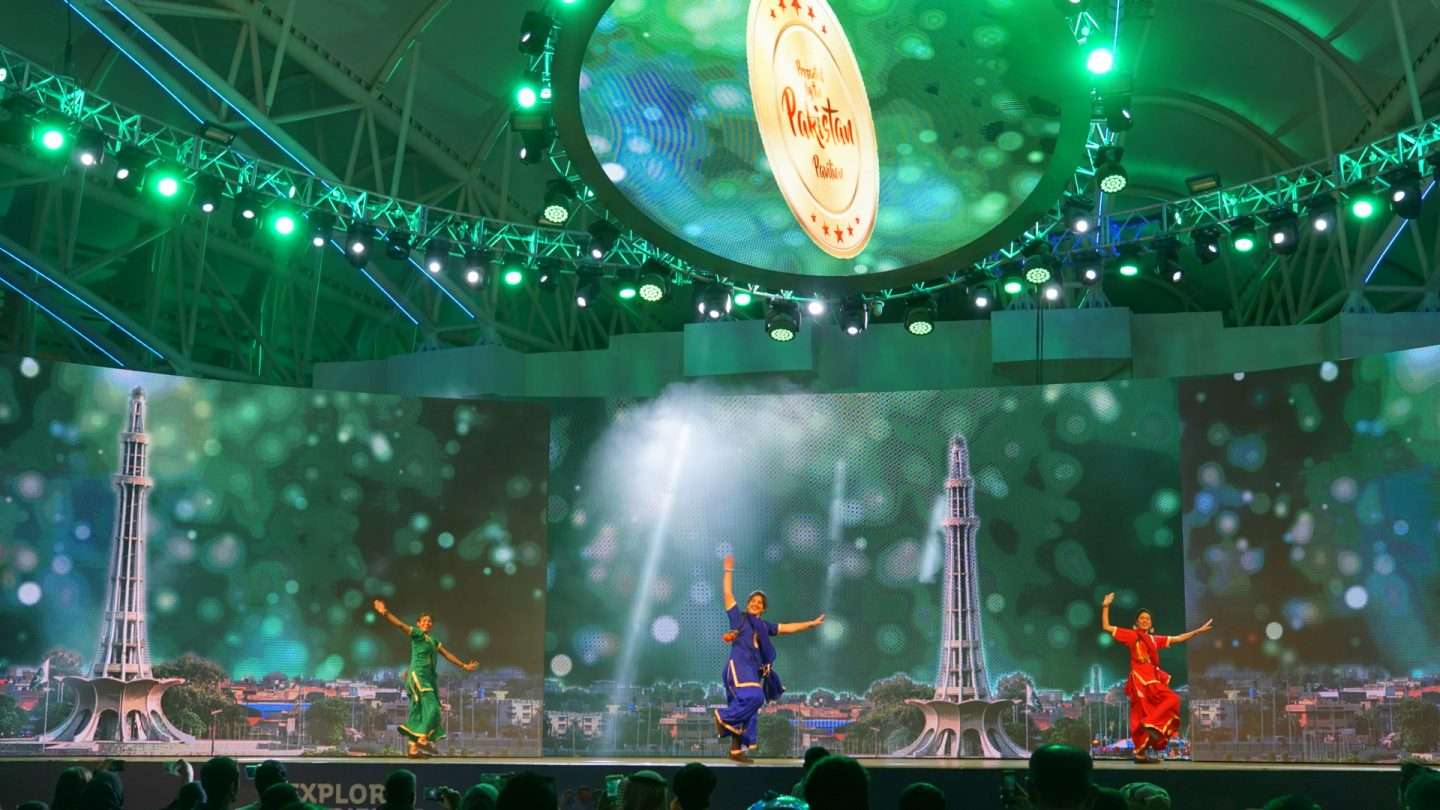 Shopping
If you are looking for bargains or treats to take back home. This is the place to haggle, if you are good at this, as it has everything you could ask from all the different countries. You can tell your friends or coworkers you went to so many countries in one day and bought back treats! Haha!
There are stores selling antiques, merchants, gadgets, food, clothes and many other products from those represented countries across the world. All at an affordable price, you can negotiate prices if you find something you like.
Conclusion
Personally, if you ever visit Dubai in the winter months, you've got to add this place to your list. Even if you're not a fan of shopping, there is so much more to see. I really enjoyed my experience and time here as they had so much going on for as little as 15 Dirhams.
You could easily spend your entire day here vlogging and capturing lots of pictures or just exploring around. If only I had more time, I would have done so, but hey ho, there is always another time.
You cannot go wrong with the number of things you get to see and do here. I recommend visiting early on if you want to capture or see certain attractions as they tend to get full up quite quickly. You may need a map to explore and find places. I did not do that and just wondered freely but it's totally up to you. I've linked the map at the top of this post so you can check where everything is located easily.
Have you been to the Global Village? Let me know your thoughts on the comment below.
Thanks for all your support!
Address:
Exit 37, Sheikh Mohammed bin Zayed Road, Emirates Road, Dubai, UAE.
Opening times: 4 pm-12/1 am
Entrance Fee: 15 AED per person
Adil Musa
Disclaimer: All opinions on here are my own, I was not paid for this review.