Global Village - Dubai
Global Village Address:
Exit 37, Sheikh Mohammed bin Zayed Road, Emirates Road, Dubai, UAE.
Opening times: 5 pm-12/1 am
Entrance Fee: 18 AED per person
Ever witnessed a place filled with different cultures and countries? Go and check out Global Village! If you ever travel to Dubai, you must experience it.
Global Village Dubai is a well-known tourist attraction for culture and entertainment. It is a temporary theme park that presents a rich range of cultures from all over the world, giving visitors the chance to experience a variety of civilisations, customs, and cuisines all in one place.
During Dubai's winter season, it is an incredible location for shopping and seasonal attractions. The Village typically starts up around the end of October and runs through the end of April. More than 90 worldwide nations are represented, each presenting its own products and traditions.
Experience at Global Village
The Global Village is a great spot to hang out with friends, family, or young children. Because it offers a wide variety of amusement rides, live entertainment, and monster stunt displays that are appropriate for both children and adults. To be fair, there are just too many things happening at once to visit this village in a single day.
I spent a considerable amount of time at the Miracle Garden, IMG World, and Bollywood Park before arriving here around 8 p.m. I walked about for two hours and was absolutely exhausted. My goal was to see as many places and nations as I could, but I was only able to visit a few. If you want to visit specific locations and don't mind getting lost, you'll need a map. The MAP is available here to see or print.
The second time I visited with my Mrs, I planned that we went earlier instead. Therefore from Green Planet, we went to Miracle Garden and then Global Village at 5 pm as it opens during the evening till late at night.
Winter is the ideal season to visit because everything is outside. It's bearable, and because many attractions are open at this time, you tend to see more people roaming outside. One of the attractions that are only available in the winter is Global Village.
Entertainment at Global Village
There are lots of entertainment options in the Global Village. One of them is the musical fountain display, which is a very colourful miniature of the genuine dancing fountain outside the Dubai Mall. includes exhilarating rides, live performances, concerts, and cultural events. There are events for everyone, from contemporary concerts by well-known musicians to traditional dance performances. The park also holds unique occasions and festivals throughout the year, enhancing the festive mood and lively ambience of the Global Village.
On the main stage, there are also Bollywood dance performances that are impossible to miss from the street. There is a live circus here that is supposed to be entertaining to watch, along with numerous other dancing performances. But, I was able to record and catch some of the monster stunt performances, which I thought was very entertaining to see.
You can catch some glimpses on my vlog here from the Global Village in Dubai.
This year, there were a few brand-new pavilions, including those for Oman and Qatar. Moreover, there are a few other rides including "House of Horror" and "Global Burj."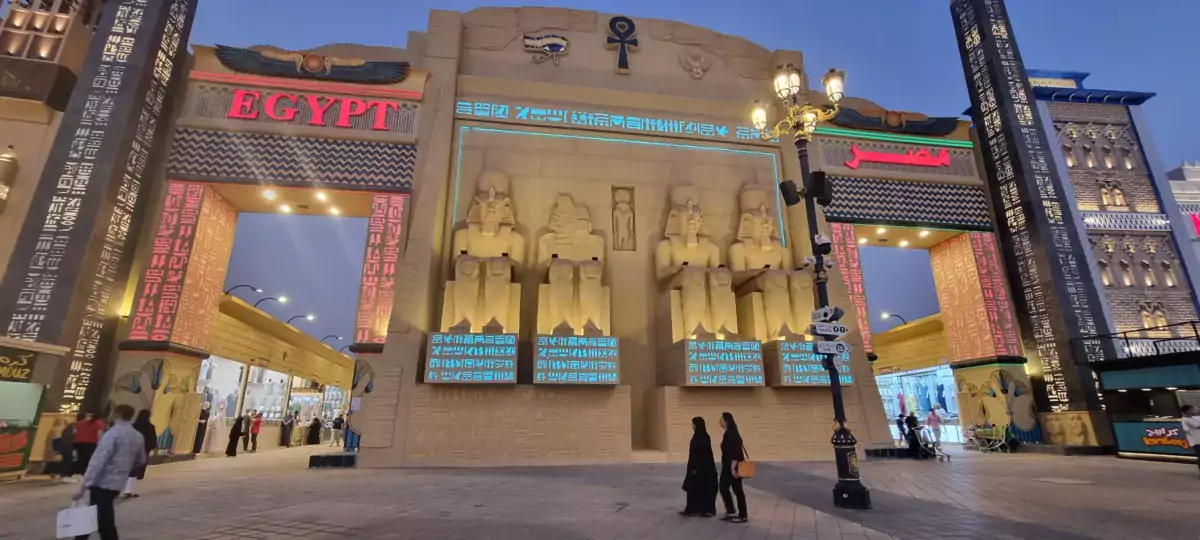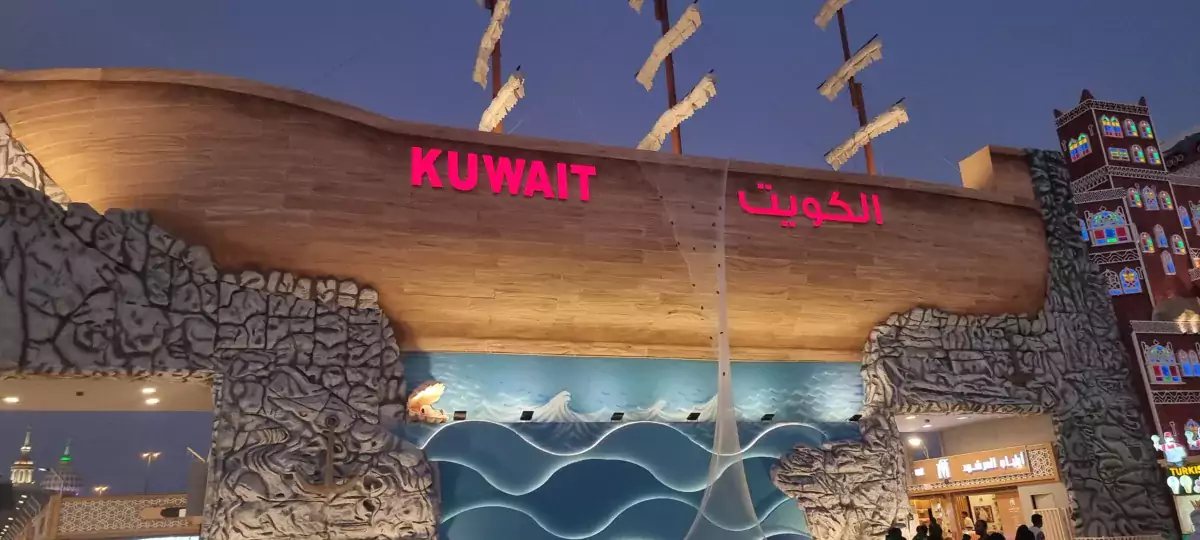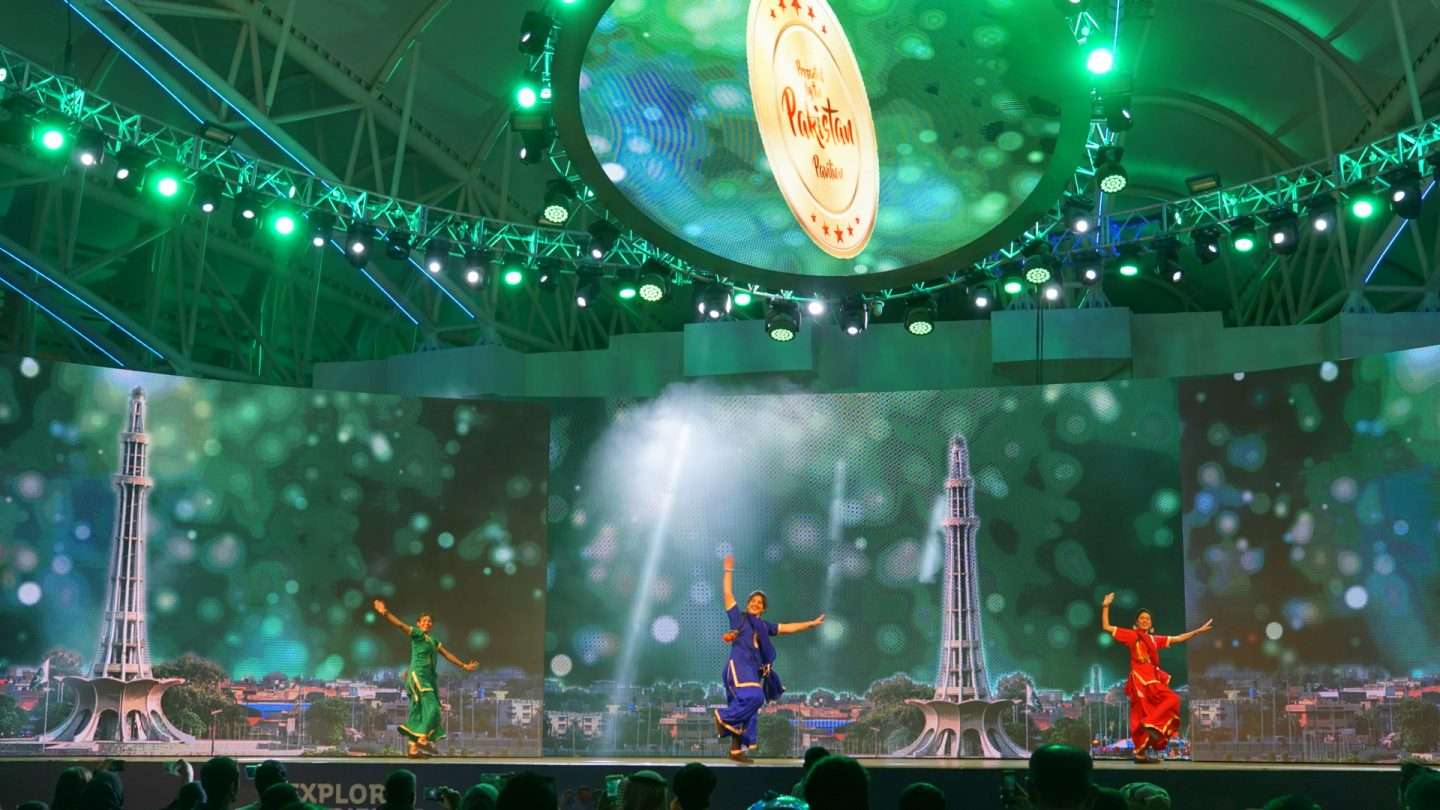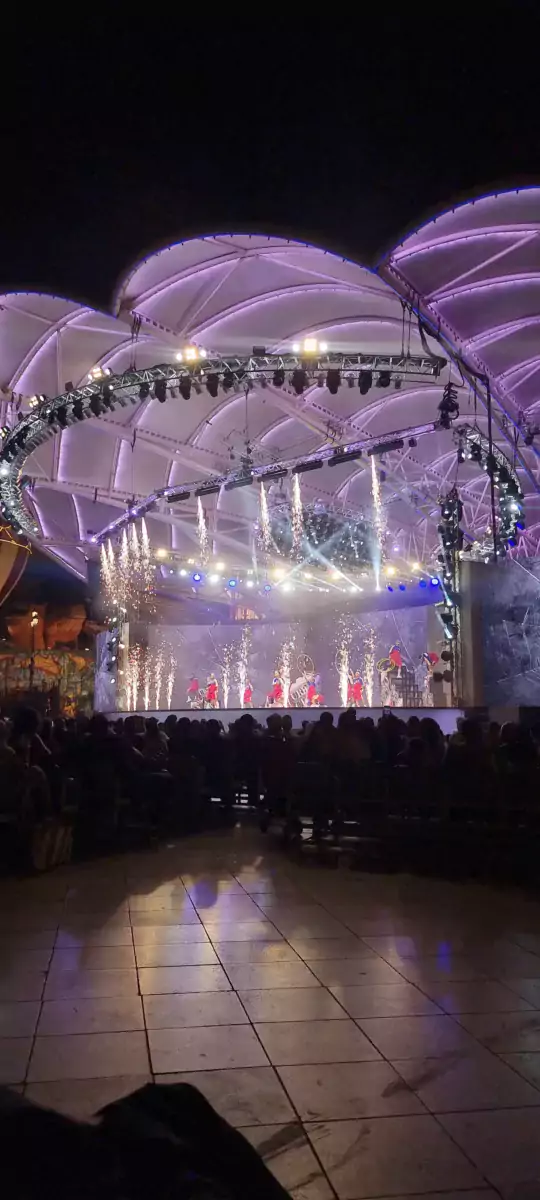 Shopping
Another attraction of Global Village Dubai is shopping, where a bustling market offers a variety of goods from around the globe. Unique handicrafts, textiles, jewellery, souvenirs, and much more that showcase the various cultures and customs of the listed nations are available for purchase in shops. It's a terrific spot to find one-of-a-kind souvenirs and gifts to bring back to your own country.
If you're searching for deals or treats to bring home. If you are adept at haggling, here is the spot to do it because it has everything you could want from all the various nations. You can boast to your friends or coworkers that you travelled to so many nations in a single day and returned with delights!
You can bargain pricing if you find something you like, and everything is reasonably priced.
There are so many incredible and hip restaurants to try out that the local culinary scene is outstanding. Particularly delicious was the Burj ice cream!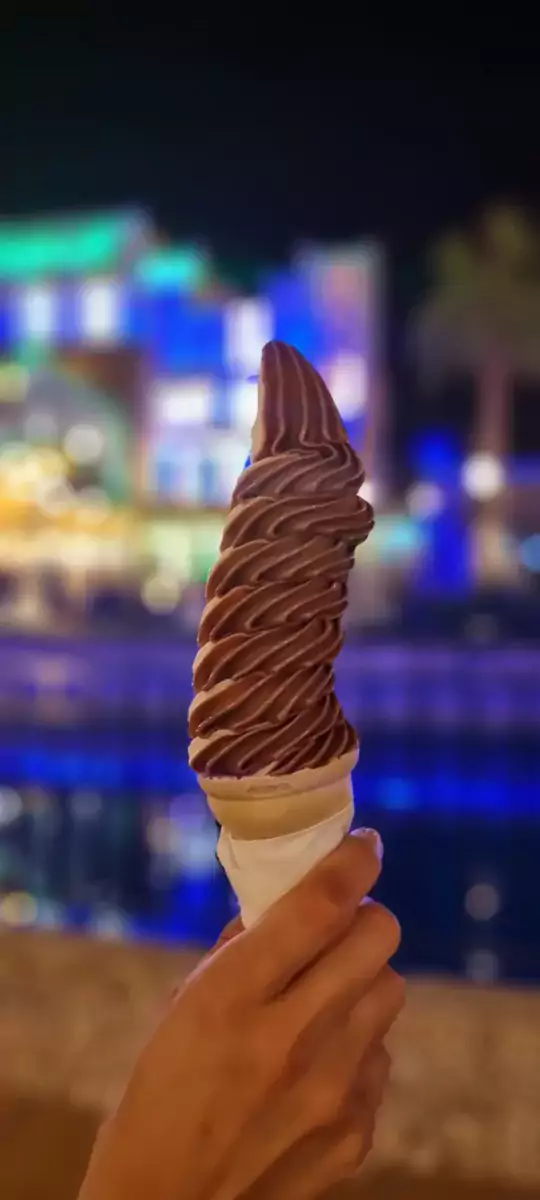 Conclusion
Personally, I recommend adding Global Village to your itinerary if you ever travel to Dubai during the winter. There is so much more to see, even if you don't like shopping. They had so much going on for as cheap as 18 Dirhams for admittance, and I really liked my stay there.
Here, you could easily spend half or three-quarters of the day exploring, vlogging, and gathering plenty of content. It gives tourists the chance to explore the diversity of the world's cultures, traditions, and cuisines all in one place. It encourages tolerance, diversity, and understanding among cultures, making it a must-visit location for both locals and tourists.
With so many things to see and do here, you can't go wrong. If you want to photograph or view particular attractions, I advise going early because they often fill up very quickly. Due to the size of the area, you may require a map to navigate and identify locations. Yet, you are free to roam all around. You can simply check the location of everything because I've linked the map at the top of this post.
Has the Global Village caught your attention? Post a comment below and share your opinions.