Dil Pasand Restaurant
Dil Pasand Address: 111-113 Commercial Rd, London, E1 1RD
Website: https://dilpasandrestaurant.com/
Nearest Station: Whitechapel (Elizabeth Line)
Tel: 020 7247 0285
If you're looking for a restaurant. That serves good authentic South Asian cuisine with a traditional twist. Have a look at Dil Pasand in Whitechapel. Located in the heart of East London. For almost a decade. This restaurant has been offering delectable delicacies to both locals and guests.
Also, for this Ramadan. Dil Pasand has prepared a feast for you all.
At a 20% discount rate. The Iftar set menu can be served to up to 4 people for £71.99.
Dil Pasand generously invited me. To try out their new Iftar set menu along with a guest. As a result, I took advantage of the opportunity to visit Whitechapel over the weekend with my Mrs to see how it was. Additionally, I was blown away by the food's authenticity, and the taste was delectable. What's more, the Rooh Afza drink was refreshing. As well as being a popular drink among the South Asian population. This was included in the set menu.
Dil Pasand Experience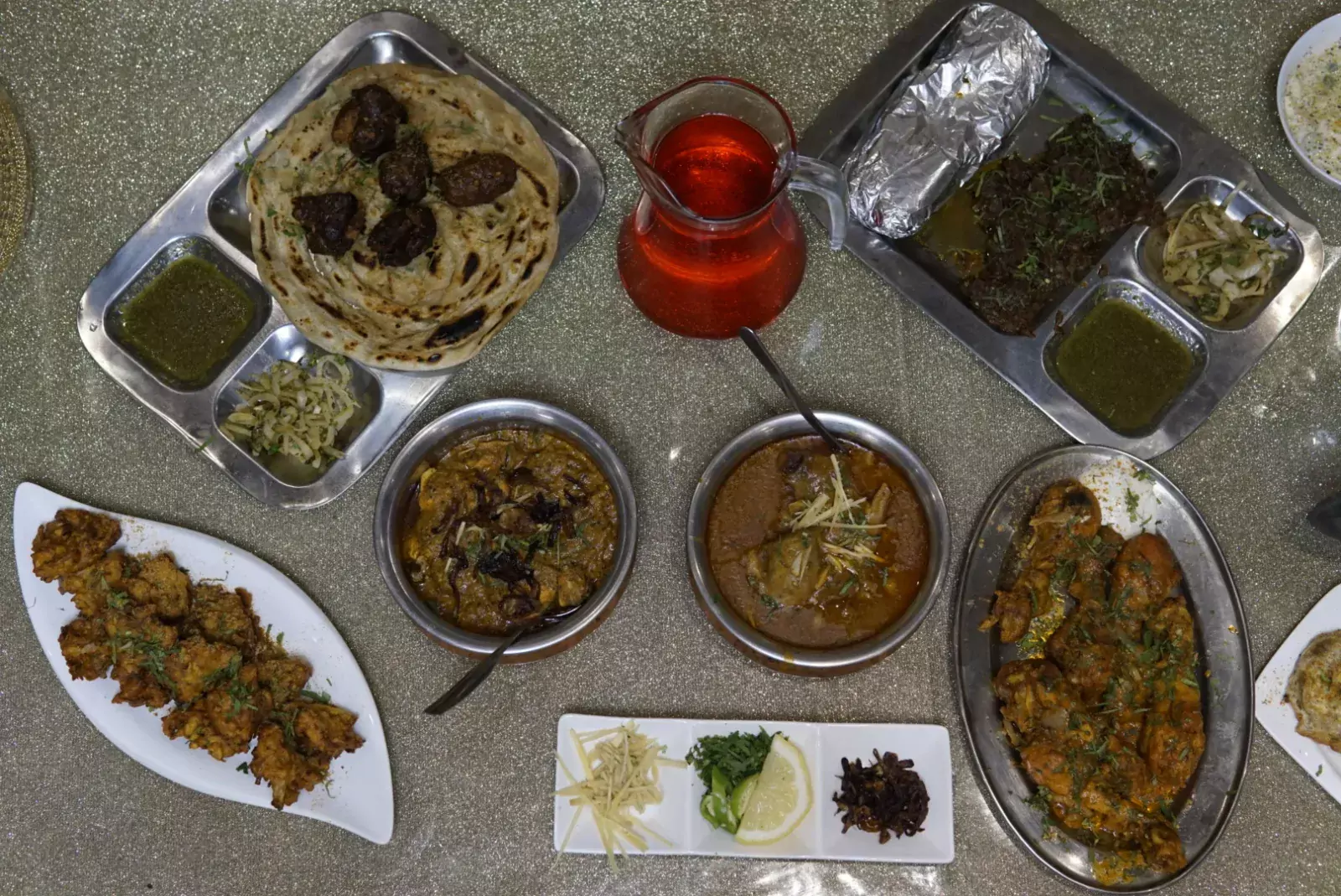 I planned my visit on a Saturday evening shortly before Ramadan began. As a result of this restaurant collaboration. The bottom floor was cleared and available only to us. Therefore, I took advantage of the occasion to record as much content as possible.
The interiors downstairs looked appealing, one of the reasons I agreed to pay a visit. In addition, the way everything was presented made a feel like you're at a wedding. In particular, the outstanding part was the cuisine and presentation. Everything arrived at once as per request. Allowing me to shoot good photographs in one shot. Furthermore, the treatment we received was excellent, as we were treated and cared for throughout my stay.
As a result, we stayed for about an hour and a half. This was more than enough time. Especially with the quantity of food offered. I was able to pack the food for home. As it was eventually consumed by my parents. I truly enjoyed all of the dishes provided, everything was delicious. Nihari and Drumsticks were my personal favourites.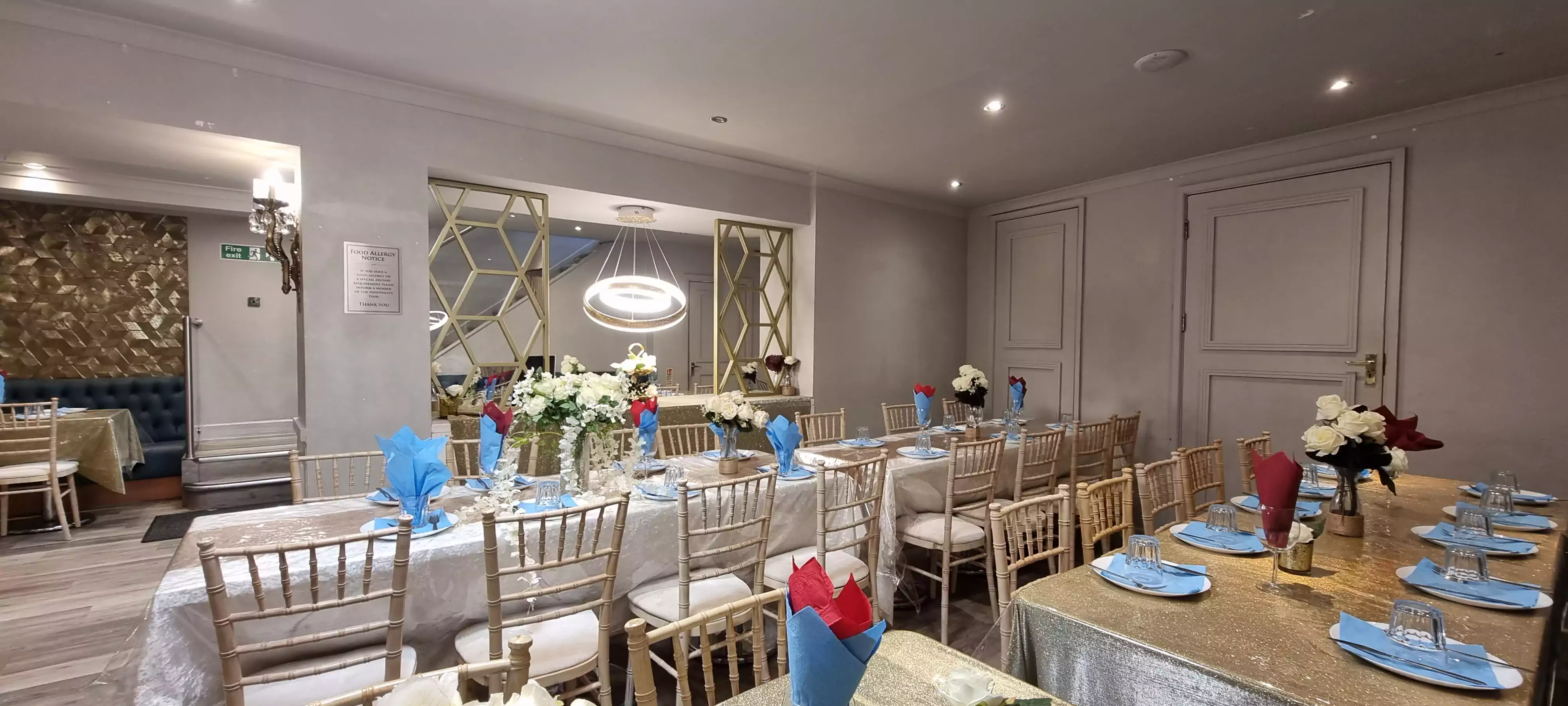 Dil Pasand Iftar Menu
Luckily, you don't need to pick and choose as everything is chosen for you. Unless you want to add extra items.
What you get for £71.99
Dates
Pakoras
Chicken Drumsticks
Samosas
Shami Kebab
Desi Creamy Fruit Salad
Gola Kabab with Lacha Paratha
Bihari Boti with Rumali Roti
Chicken Hunzai Handi
Lamb Nihari
Roghni Naan
Garlic Naan
Rooh Afza Drink
Gola Kabab with Lacha Paratha
In addition, this was one of the restaurant's most popular dishes. It's a Karachi, Pakistan speciality. A delicate, melt-in-your-mouth kabab. Laccha paratha, red onions, and special green chutney. It tasted unexpectedly nice, especially when dipped into the chutney.
I highly recommend choosing this dish, if you visit.
Bihari Boti with Rumali Roti
Besides, taking a small bite of this. As I was tempted by the Nihari and other dishes. However, when I did have a bite or so, I thought it was a little tangy, but the meat tasted fantastic, especially with the Roti offered.
Bihari Boti is a meat cubes in the authentic original recipe of Behari Boti with thin flatbread, red onions & special green chutney.
Pani Puri
Although, this dish is not on the Ramadan set menu. In any case, my wife enjoys this dish wherever we go. As a result, I ordered this item separately. I thought it was pretty tasty with the different sauces on top. When poured over the puri, it creates a wonderfully delectable dish to tuck into.
Conclusion
Ultimately, I would say Dil Pasand in Whitechapel, is a must-visit restaurant. Especially those who are interested in South Asian flavours. Whether you want something spicy or something gentler. This eatery has you covered. Hence, you should head over to Whitechapel and indulge in a great meal at Dil Pasand. You won't regret it!
Dil Pasand has a pleasant and inviting ambience as well as delicious meals. Also, you can find traditional South Asian artwork and furnishings used for the interiors. Creating an atmosphere that transfers you to another part of the world. What's more, the staff were all polite and attentive. Ensuring that everyone who walked through the door had a memorable experience.
Food: 9 out of 10
Service: 10 out of 10
Price: 6 out of 10
Experience: 10 out of 10
Presentation: 9 out of 10
Overall: I've given this restaurant an 8.8 out of 10.
Lastly, thank you for taking the time to read my blog post. I hope you liked reading my honest review of Dil Pasand's Ramadan meals.
You may enjoy reading my other food reviews here: