Hans and Gretel – Camden
One for the dessert lover and childhood favourite, Hans and Gretel have arrived in London. This amazing sugar rush-looking store is one to check out. Bringing back your childhood memories with this magical world of candy with the interiors. It doesn't stop there with the amount of sweetness you can have. You can start with either Candy Floss gelato, Chimney cake, bubble waffle or pick and mix and much more. Your sweet tooth will not be able to resist the delicious treats.
Fairy Tale World
This fairy tale world has been buzzing ever since it opened in Camden Market. This parlour has opened for the first time in London. Ever since they launched in Greece and worldwide. I noticed many people walking around with their phones and cameras constantly. As you walk in you feel the excitement and see the happy faces of the people wandering. The whole store feels like you're in another world like imagining you're in Alice and Wonderland. This was a must for me to visit as soon as possible to see for myself.
It's a fairytale-inspired decoration with lots of candy canes, lollipops and sweets. It's well and truly insta heaven for those wishing to shoot here. The shop is already buzzing with lots of visitors coming in and out. I can only see this place growing from strength to strength. I even had an opportunity to speak to the owner of the shop who was such a lovely lady. The staff members were all friendly and welcoming as well. I couldn't have asked for a better experience. I'm sure you guys will have a really good time as well.
Customisable desserts
There are a range of customisable desserts to choose from to make your very own funky flavoured treats. I've been told they will be expanding their menu soon with crepes and more. The chimney cake is the one I had and would recommend it as they look unique. It's a sweet caramelised dough that is toasted for crispiness. After that, it's filled with a choice of gelato and topping.
Chimney Cake
They also provide waffle cones and freak shakes, giving you that sugar craving at the maximum level. If you think that isn't enough, there is a pick-n mix station, candy floss machine and ice cream bar, which you don't want to miss out on any of this.
Finally, you can find the store quite easily. The dessert parlour is surrounded by lots of lollipop-wielding statues. These are already popular with visitors taking photos next to them. Bringing them back to their childhood moments with it. I have to say it's winning the Instagram game for the best dessert place in town. Fairytale in the real world, you just can't beat it especially when it's in your home city.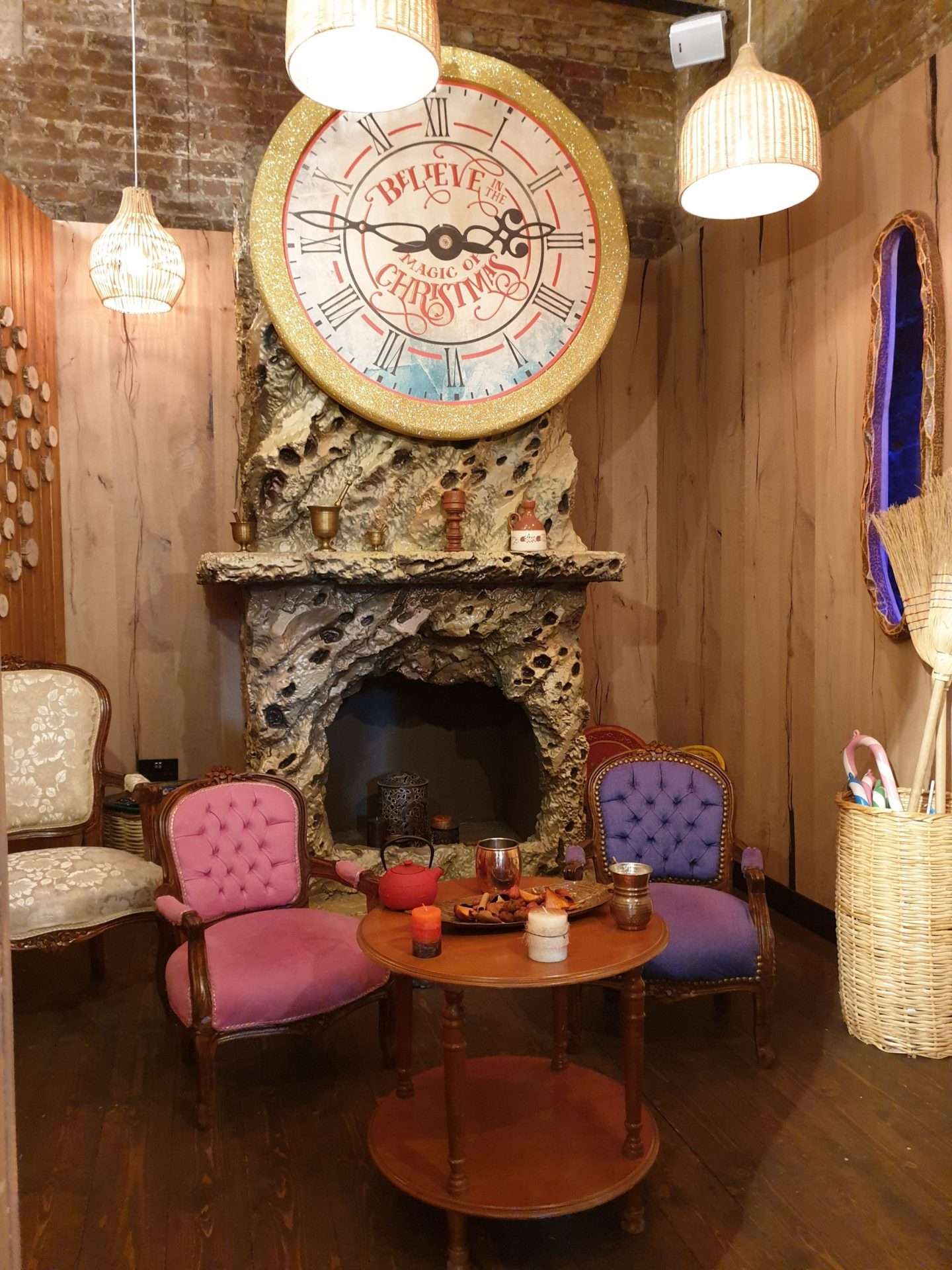 Conclusion
Hans and Gretel Overall, coming here I was amazed and really enjoyed my time. I wish I had space for more treats but I'll save it for another time. I have to say it's definitely a lovely location to visit. The workers and manager are so nice, you simply cannot resist capturing the surroundings. Especially the Alice and Wonderland Tea room just made for the Instagram moments.
Address: Unit 91, Camden Market (North Yard, London NW1 8AH
Telephone: 020 3674 6106
Nearest Station: Camden Road Underground (Northern Line)
I hope you enjoyed this blog post and tempts you to visit this fairy tale shop. Make sure to follow me on Instagram for all the latest posts.
Adil Musa
Disclaimer: I was invited to try any of the desserts available