London In the Sky
London in the Sky was a spectacular, unforgettable experience, ever dined at 100ft in the clouds. I have now, and you can also tick this thrilling in-the-air dining off your bucket list. Running until 26th Sept, you get a chance to experience dining in the air and have an amazing view of London's skyline. On this flight, you will get to join many other thrill-seekers and enjoy some of London's iconic skyline in the air. I visited during the morning brunch this weekend, a week before it ends here in the UK.
How to get there?
The best way to arrive at the location is via a tube. You'll have to take the Jubilee line, which heads towards North Greenwich tube station. As you come out of the station, go towards the 02 Arena, where the entry is outside. There you'll see London in the Sky pink sign in front of you as you exit the station.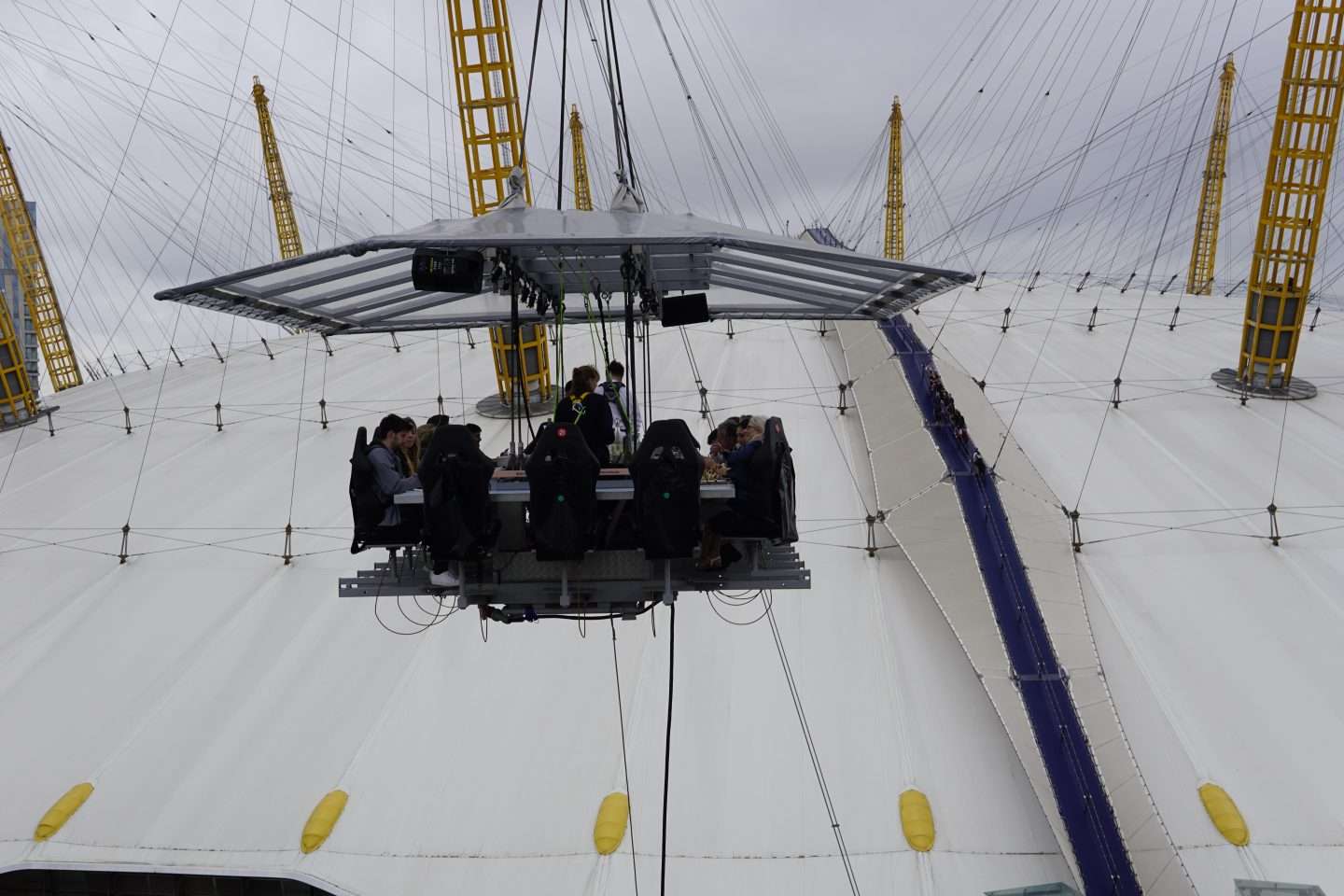 LONDON IN THE SKY EXPERIENCE
We arrived an hour early before our flight in the air, as they requested everyone to check in an hour before. When you arrive, you have plenty of opportunities to grab as many photos as you want. The area is filled with instagrammable spots like their floral wall, beach chair and other props. The first thing we did was take as many photos of these hot spots. I would suggest doing the same if you're looking to get good pictures. Whilst everyone is queuing up to check in their bags and wristbands for the table number. The reception lets you know when you check in if you're at table A or B.
Once you're checked in, you are free to wander around for a while or have a drink until it's time to fly up. For those who drink, it's better to not order before your flight as you're regularly topped up whilst you are in the sky.
When it's around 15 minutes before your scheduled time, you make your way to the table. Here the staff ensure you are fully secured and safe. The chairs are super comfy since you can swivel around, which was fun when you're at the top. Once everyone is seated and safely secured, the music starts playing as you slowly rise to the top 100ft high. The flight lasts for 45mins, during which the staff jokes around, and asks if anyone celebrating birthdays or any special occasions. Everyone joins in to sing happy birthday, creating a brilliant atmosphere.
What to Expect in London in the Sky?
The unique dining experience provides you with the following options;
Breakfast
Brunch
Lunch
Afternoon Tea
Dinner
My Mrs and I opted for the same dish for our brunch, as there were only two veggie options to choose from. That was the Veggie Breakfast Tacos.
Veggie Breakfast Tacos, Scrambled Eggs, Smashed Avocado, Roasted Tomato Salsa & Crispy Onions
Plant-Based Taco, Smashed Avocado, Cannellini Bean Ragout, Saiga Spiced Sausage & Coriander
As well as the taco you're provided with mini danishes to share and fresh smoothies.
London in the Sky Seating Area
You'll have plenty of photo opportunities before your flight and after. The backdrop wall and Fiji Water chair are your go-to spots for your perfect Insta shots. Expect a small queue to take photos, if they are a group of people boarding the flight with or after you. However, you're free to order drinks and stay seated after your flight. You can have a look for yourself at what you'll be once you're inside the London in the Sky area.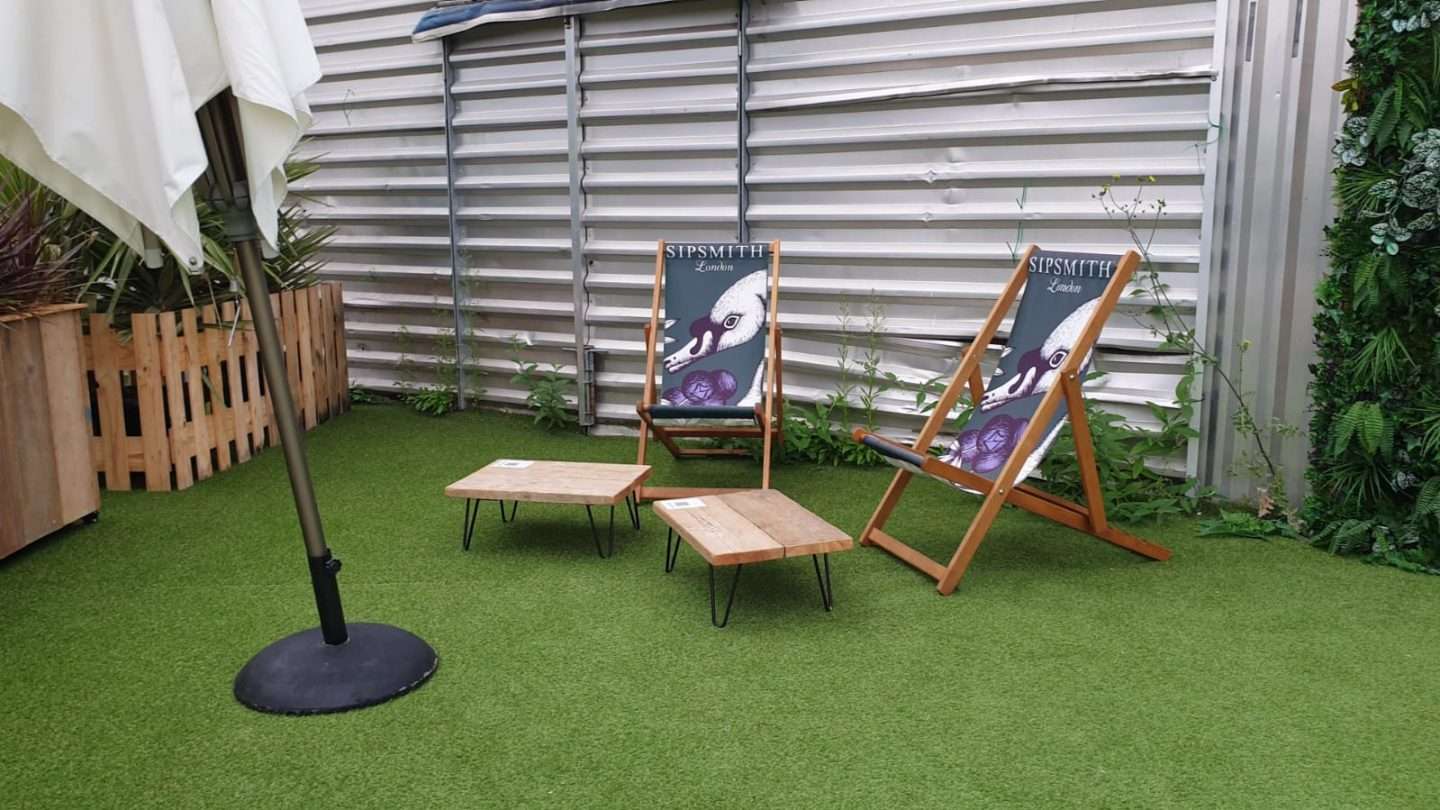 Tickets
Depending on the tour you choose, prices vary but start from £79 for Breakfast, £99 for Brunch, £139 for Lunch, £99 for afternoon Tea and £169 for Dinner. Their Bookings can be found on their site.
Conclusion
An unforgettable experience and a must if you're looking to tick off your bucket list or generally looking to celebrate a special occasion. As excited as I was, it lived up to my expectation. As I enjoyed every moment whilst it lasted from food, views and experiencing vibes with others. The guide gave speeches, who tried to lift the spirit of the people, making us all talk and laugh throughout our flight. I recommend being quick and checking out their flights available before it shuts at the end of the month.
Make sure to take a jacket with you, as it does get very chilly up in the sky. I did manage to get tons of videos and photos for memories. The food I thought was delicious, the staff were lively, the views were incredible and it was another place ticked off the bucket list.
London In The Sky Address: Peninsula Square, London, SE10 0DX
Website: https://londoninthesky.co.uk/
Nearest station: North Greenwich (Jubilee Line)
I've uploaded a YouTube video from my visit here to London in the Sky, so make sure to subscribe and check it out on my YouTube channel.
You can check my other attraction review Thames Rocket if you like reviews like this.
Disclaimer: I was provided with complimentary tickets, to experience London In the Sky.