Thames Rocket - Enjoy a thrilling ride
Thames Rocket Address: Boarding Gate One, The, London Eye Millennium Pier,
London Bridge Pier, London, SE1 7PB
Have you ever wanted to see London's famous landmark across the River Thames? You can now take this thrilling Thames Rocket speedboat ride to see these spectacular landmarks up and close from your very own seat. I got to experience an exhilarating ride along the Thames. This speed boat takes you on a high speed (35 mph) to be precious whilst you whizz through stunning landmarks. Come and experience with me as I show you what you can expect from this attraction.
Thames Rocket Experience
As I entered the London Eye pier, I had to walk through a tunnel to reach the Thames Rocket, departing from boarding gate 1. We were told to be seated or hang around the gate area. As it was our time to board the boat, we were first instructed on how to place our life jackets. The staff member first showed how the kids wear it, followed by the adults. A few minutes later showing us instructions on the use of our life jackets. It was time to board the speed boat. The seating was based on a first-come, first-serve for those people who came last had to sit at the back then followed by the rest of us.
On our speedboat, we were introduced by Colin our tour guide for the day. Followed by Richard who was our boat driver. Known as one of the best drivers around. Colin gave us instructions on health and safety, along with what will happen during the cruise. After that was over and done with. Finally, it was time to head off to see the landmarks and enjoy the exciting ride.
What to expect on Thames Rocket?
At this attraction, you will gain knowledge of the most famous landmarks around London. The tour guide tells you jokes about the landmarks around. As you prepare for a thrilling ride along the Thames with epic views, they give you a heads-up when the driver speeds up the boat. As you raise your hands in the air, that's a sign telling them to go faster as you're enjoying yourselves.
There are few choices to pick from in this boating experience. However, I went on the 50-minute tour, which took us past the iconic London Eye, Shard, Westminister and Tower Bridge. You can expect some tunes to be blasted out loud, whilst you enjoy the views as you pass the river. Then on your way back, your tour guides provide insightful knowledge of the buildings surrounded. This includes the historical Tate Modern, HMS Belfast and much more.
If you have a celebration coming up during the journey, be sure to let them know. They make everyone join in to sing for the special occasion or give a special mention.
View of the Landmarks in London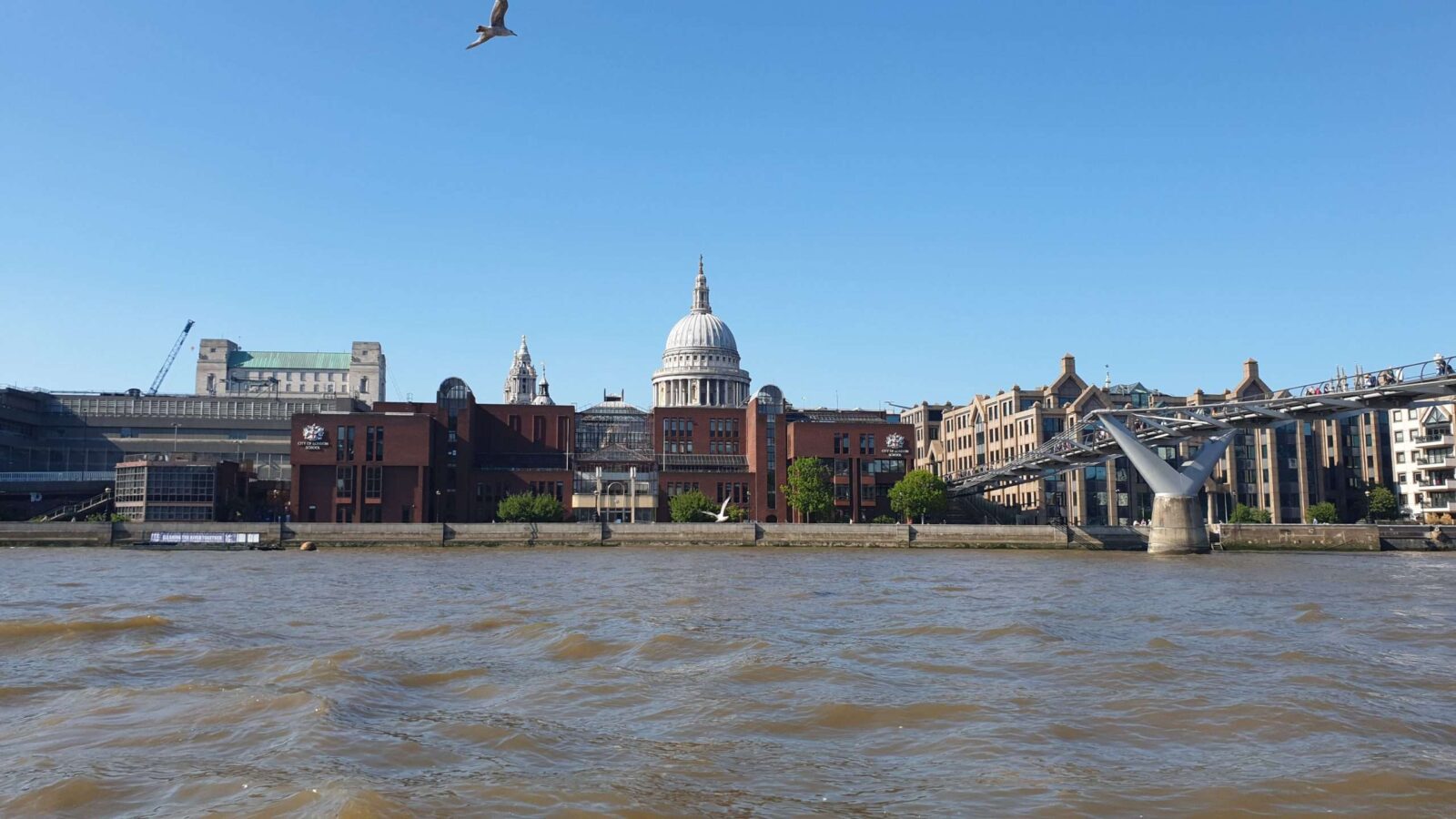 Tickets
Depending on the tour you choose, prices vary but start from £44.95 for adults and £29.95 for children. Booking and prices can be found on their site.
Conclusion
I thought this was simply an amazing experience for my liking. From the start go till the end journey, this was thrilling and fun to experience in London. The choice of music played was a delight, especially with the tour guide laughing with us all making jokes and the thrilling speed was the most fun part. It gave such an adrenaline rush when the boat speed went up. I recommend the experience regardless of whether you go as a couple or friends or family. Everyone including the young ones will enjoy every moment of it with a bit of history around the landmarks.
I've just uploaded a YouTube video from my visit to Thames Rocket at River Thames, so do have a look on my YouTube channel
Or you may also like to read my latest attraction review at London in the sky.