Ticca Tikka
Ticca Tikka Address: 122 Kingsland Rd, London, E2 8DP
Telephone: 020 7613 2513
Website: https://ticcatikka.co.uk/
Opening Times: 5 pm – 11:00 pm (Weekdays) & 12 pm-11 pm (Weekends)
Ticca Tikka restaurant has become popular amongst social media bloggers over time when it comes to the interiors as it's filled with picturesque spots all around. You can expect to find the most delicious range of Indian cuisine served fresh from the kitchen. It's located in the City of London, where you will find diverse people dining here.
How to Reach Ticca Tikka
Hoxton (Overground) is the station closest to the restaurant; alternatively, it would be best to use London Liverpool Street as a central hub since it is only a 15-minute walk away.
Ticca Tikka Interiors
As you can see from the photos below, there are many seating locations where you may take pictures that are ideal for Instagram. Back behind you is a vibrant floral backdrop. Moreover, the swing chair by the entryway with the teddy bear. You may find the Ticca Tikka Logo beside the floral pattern to capture plate photos that have a rainforest appearance.
Ticca Tikka Menu
You can find Ticca Tikka's restaurant's complete menu here. The starter menu is shown below, it includes vegan alternatives as well as a separate menu that is prepared independently of the standard menu.
We sampled a variety of foods from the three-course dinners before finishing with cheesecake. What we ordered at Ticca Tikka is listed below.
Blue Shoe £6
Polar Blast Hawaiian Punch, white cranberry juice, and ice with fresh fruit garnish. This mocktail was appealing to take shots with, after giving the glass a swirl, it became a nice refreshing drink to have with our meals. Although I and my Mrs felt it had a medicine taste after you have taken a sip. From the looks of it definitely worth choosing, but if you like medicine taste then opt for it. Otherwise, I would say choose the Pina Colada Mocktail.
Pina Colada £6.50
This was a blend of fresh pineapple juice, coconut milk, and lime crushed with ice. If you're seeking to get a mocktail, the Pina Colada was a pleasant beverage to sip because it tasted decent.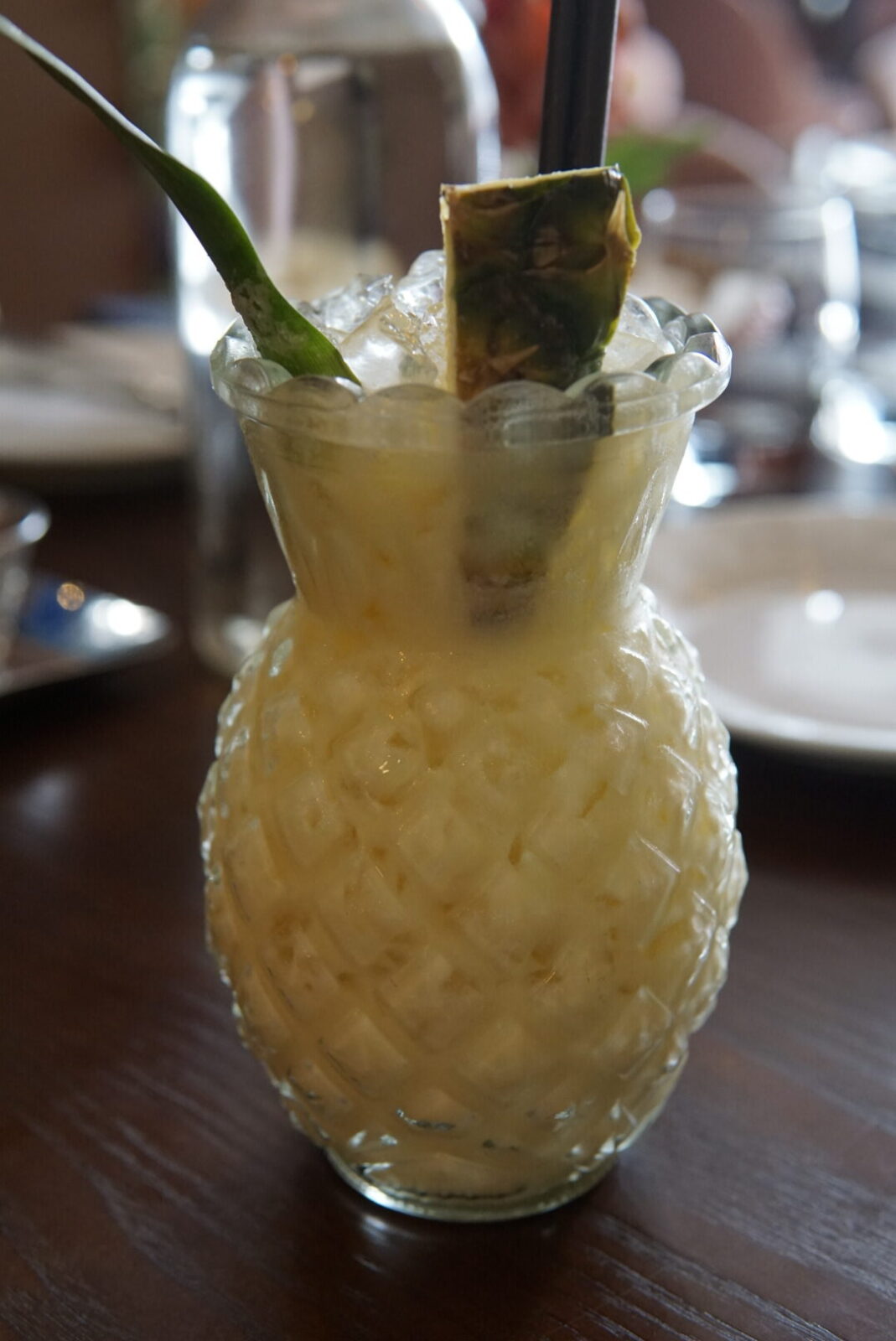 (Starters) Ticca Tacos £6.50 (2pcs) & Paani Poori (4pcs) £5.50
Tikka tacos, which were loaded with pepper and peppered chicken tikka chunks and garnished with green chutney and jalapeno sauces, were fantastic. This was one of the ideal appetisers, and both of us relished eating these. Paani Poori, we had to make a hole in the centre of the puri, so we could pour the Paani inside. It did get messy a few times, but it was worth it because it tasted good.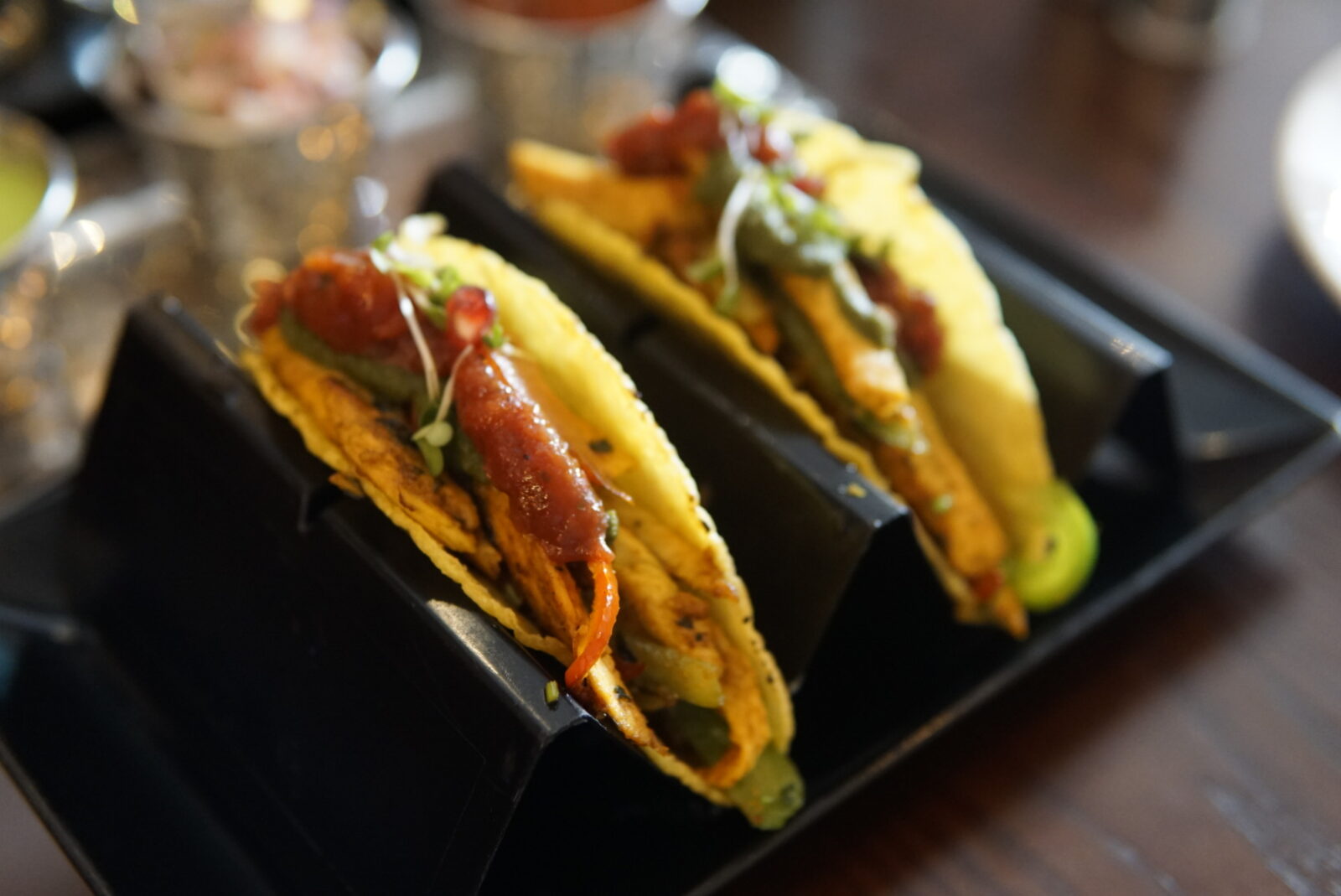 Ticca Tikka Mains
Dum Chicken Biryani £13.50
This was a boneless chicken with the use of Basmati Rice filled with crispy onions, and mint and served with Raita. I often enjoy dum biryani because the finest part for me is to open the top layer and dig a spoon into the rice. But I was a little let down because it was quite dry; perhaps I should have added more raita. Given that it could easily be split by two individuals, this was undoubtedly filling.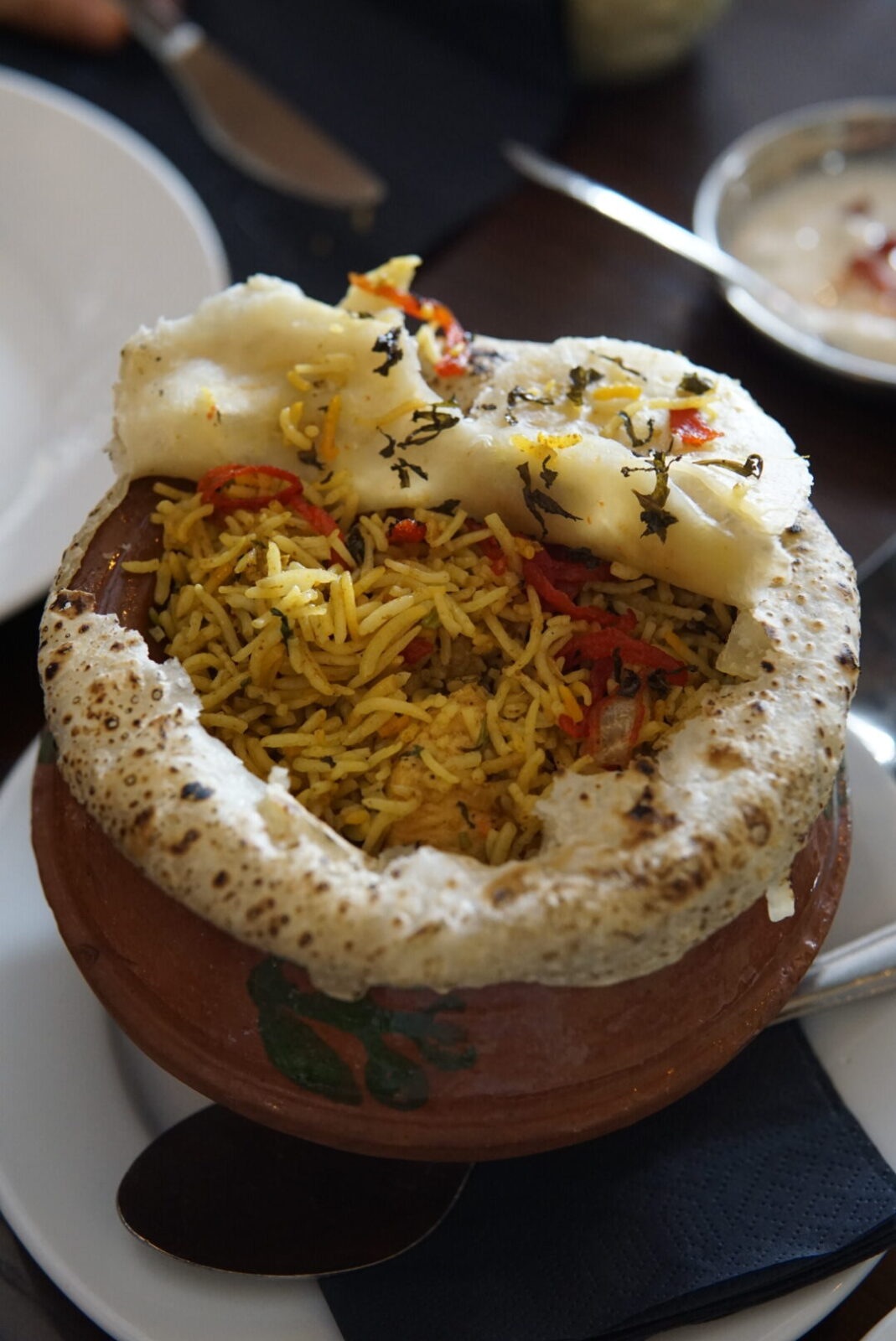 Harayali Chicken Masala £13.50
Succulent pieces of chicken cooked in a paste of green chilli, coriander, spring onion, and other flavours. Personally, I wasn't too keen on it as I found it very spicy, but as a staff member and my Mrs recommended it. I decided to go ahead with it, even then as it was quite a decent amount of portion, we decided to take it home to eat for the following day.
Masala Chips £5 & Garlic Naan Bread £3.90
The Masala Chips were good, but the price didn't seem to be worth it considering other places I've been had it cheaper. However, this was a lovely side dish because it was juicy and soft to enjoy. A good choice for dipping with the chicken curry was the garlic naan. The naan is provided in small, sliced pieces.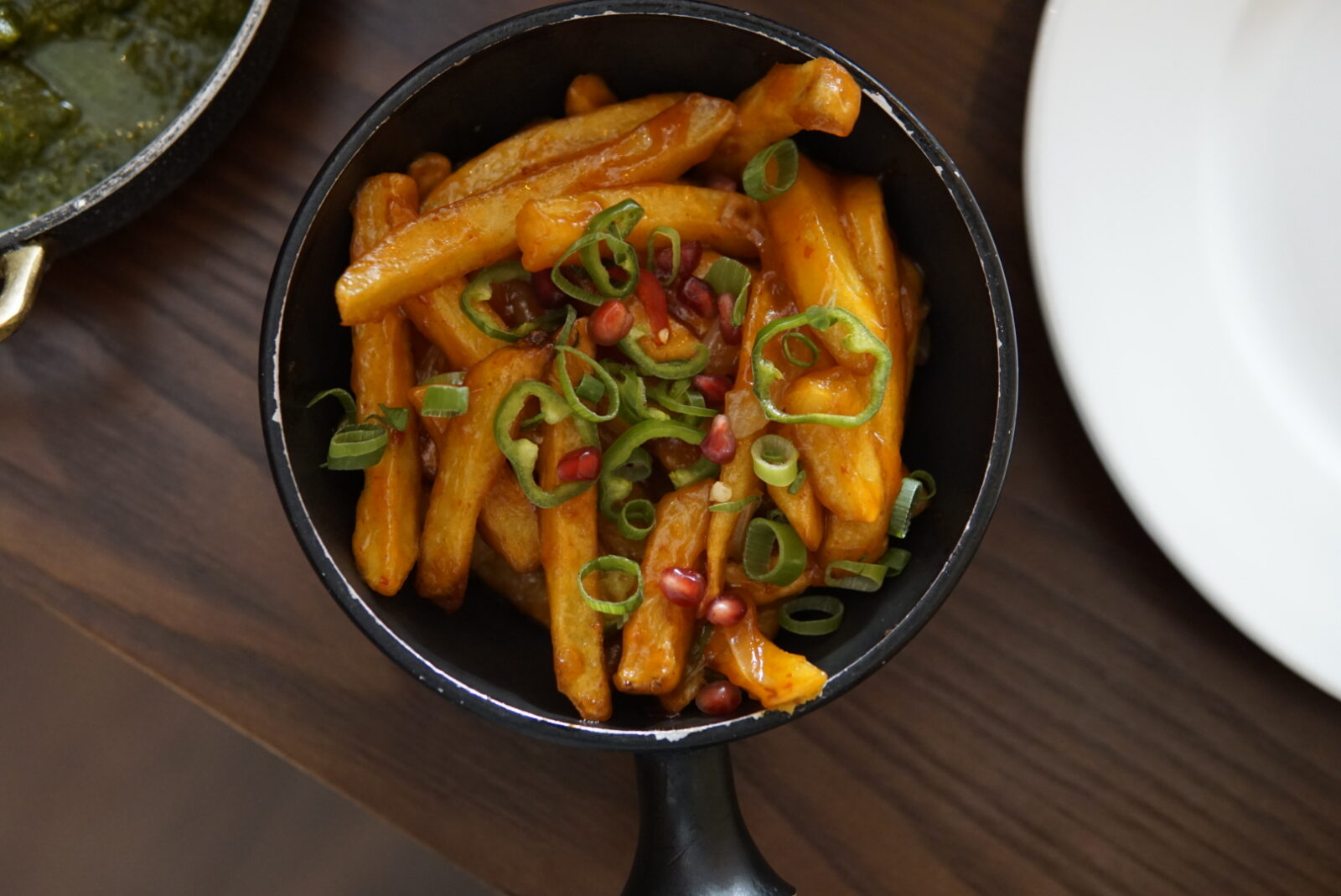 Food: 6 out of 10
Service: 9 out of 10
Price: 7 out of 10
Experience: 9 out of 10
Presentation: 9 out of 10
Overall: I've given Ticca Tikka an 8 out of 10.
Conclusion
In conclusion, I'd say it was a pleasant dining experience, but only worthwhile stopping by if you're passing through Liverpool Street or the Shoreditch neighbourhood. Due to its proximity to numerous offices, it is likely to become livelier after work hours when individuals stop by with a group of friends or coworkers.
The food was adequate, although I preferred the drinks and starters to the mains. They had lots to offer in terms of vegan and halal dishes. However, even though it was just 2 of us in the whole restaurant. It did take a while for our food to arrive at our table. The service I felt was good, as we were treated well. I also got some insight into our food choice of ours and a story behind the menu and location.
Some of the food is pricy, but I suppose that's to be expected given that it's in Central London. The majority of the food choice was delectable in both real life and in photos, so the presentation was pretty outstanding. As they have wonderful backdrops, the meals looked great with those.
You may also like to read other Indian restaurants reviews from:
https://adilmusa.com/manjal-restaurant-canary-wharf/