Legoland Windsor
Legoland Address: Winkfield Rd, Windsor, SL4 4AY
Website: https://www.legoland.co.uk/
Every young child's desire is to visit Legoland. If you intend to travel there this summer or soon. Read about my review and experience of Legoland. There are more than 55 attractions and rides available for a fun family day out. I hadn't been in who knows how long, though. In terms of theme parks, this was a spot to cross off the list of things to visit with my wife.
We visited end of June, 23rd to be precise as it was during a working day and kids being at school, the queues were smaller than usual. At Legoland, you may find brand-new attractions like Mythica. I highly recommend Flight of the Sky Lion. You might have to wait a while, but it's well worth the experience. Whatever the age, Legoland Resort offers fun for the whole family.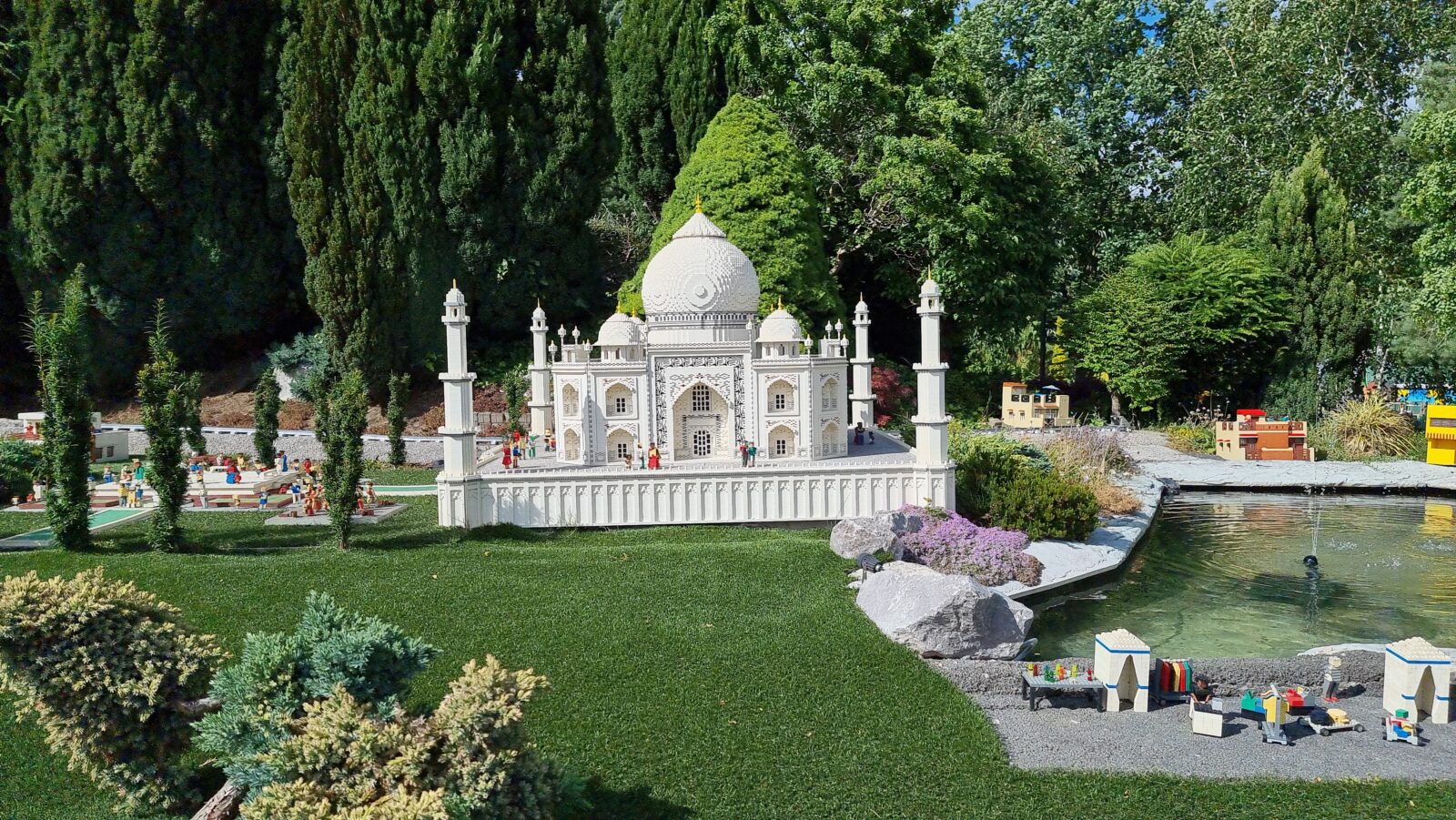 Top Tips about Legoland
If travelling by car, book your parking online on Lego's website as it's cheaper by £1
Download the Legoland app on your phone, so you don't waste time searching for a map
Bring a bottle of water, you can refill it at any time at one of the refill stations.
Plan your day ahead by listing what you want to see
You can buy a raincoat for £5 for the water rides
Bring your own food as food at the restaurants are quite pricey plus saves you time from exploring further
Arrive early (Doors open from 9:30 am) so you can choose the ride's with the longest queues first
Choose a weekday and off public/school holidays, so you have more to enjoy the rides
Legoland Experience
In order to avoid the crowds of people waiting in line. I made the decision to attend on a day when there are no public or school holidays. Despite the fact that there weren't many lines there. I saw several individuals around who were on school trips and numerous parents with their kids. We took about two hours to drive to Windsor because of the heavy traffic.
We headed directly to the rides with big lines because they were out of the way, but I had planned ahead by selecting all of the rides that were good to visit first through the Legoland app. Among them were Ninjago, Flight of the Sky Lion, and Viking River Splash.
Looking back, we did cover a sizable number of rides. However, I believe that if we had an extra hour or so, we could have finished everything since we missed a couple of rides and some of the live performances.
Rides & Attractions We Visited In a Day
Flight of the Sky Lion
Magical Forest
Ninjago The Ride
Deep-Sea Adventure
Miniland
Haunted House Monster Party
Coastguard HQ
Pirate Falls: Treasure Quest
Laser Raiders
Viking River Splash
Mia's Riding Adventure
Spinning Spider
Dragon's Apprentice
Spinning Spider
This was a fun ride for the whole family because you may choose to spin your cart around as quickly as you want while going around in circles. I didn't spin the wheel as much since I couldn't take the dizziness, but it was still amusing to continue.
Viking River Splash
This river splash wasn't as exciting as it sounded, in my opinion, because the ride was so brief. You are not allowed to take your phones out when travelling around a water-filled lane since employees are constantly observing you. I wasn't as excited about this ride as I was about the previous rides despite waiting in the lengthy line.
Pirates Falls: Treasure Quest
As you are ready to get wet, consider how thrilling this water ride is in comparison to many others at Legoland. The Statues of Lego-built Pirates are the first thing you see as you go around. At the end of the tunnel, you experience a spectacular splashdown and are doused with water. Because you do get drenched, I advise getting a raincoat or fully covering yourself.
Haunted House Monster Party
This reminded me of Hex, a more thrilling ride at Alton Towers that was exactly like the Haunted House Monster Party at Legoland. The ride goes up and down on a curve that is probably 90 degrees high; it is best for kids that enjoy suspense, though.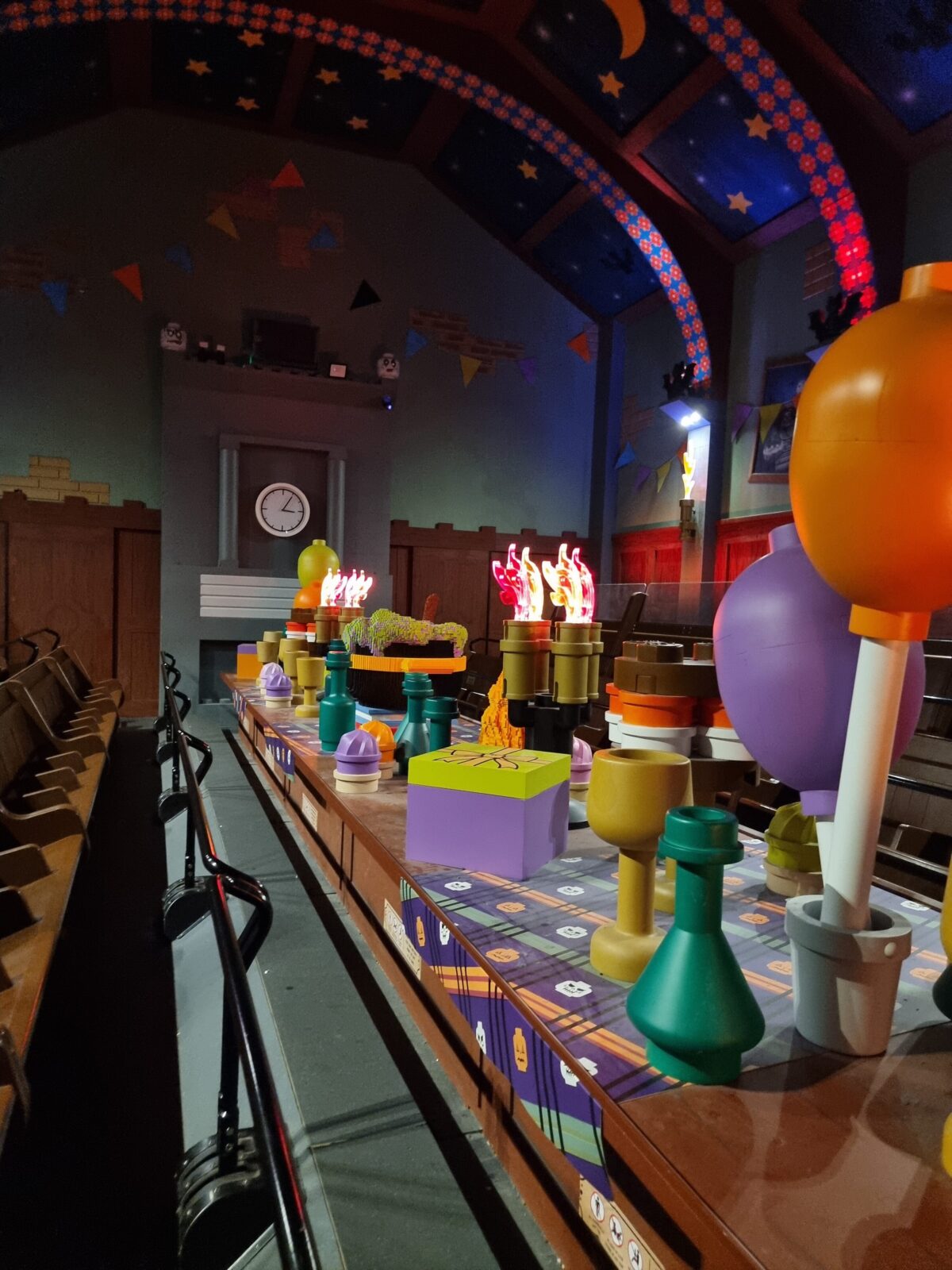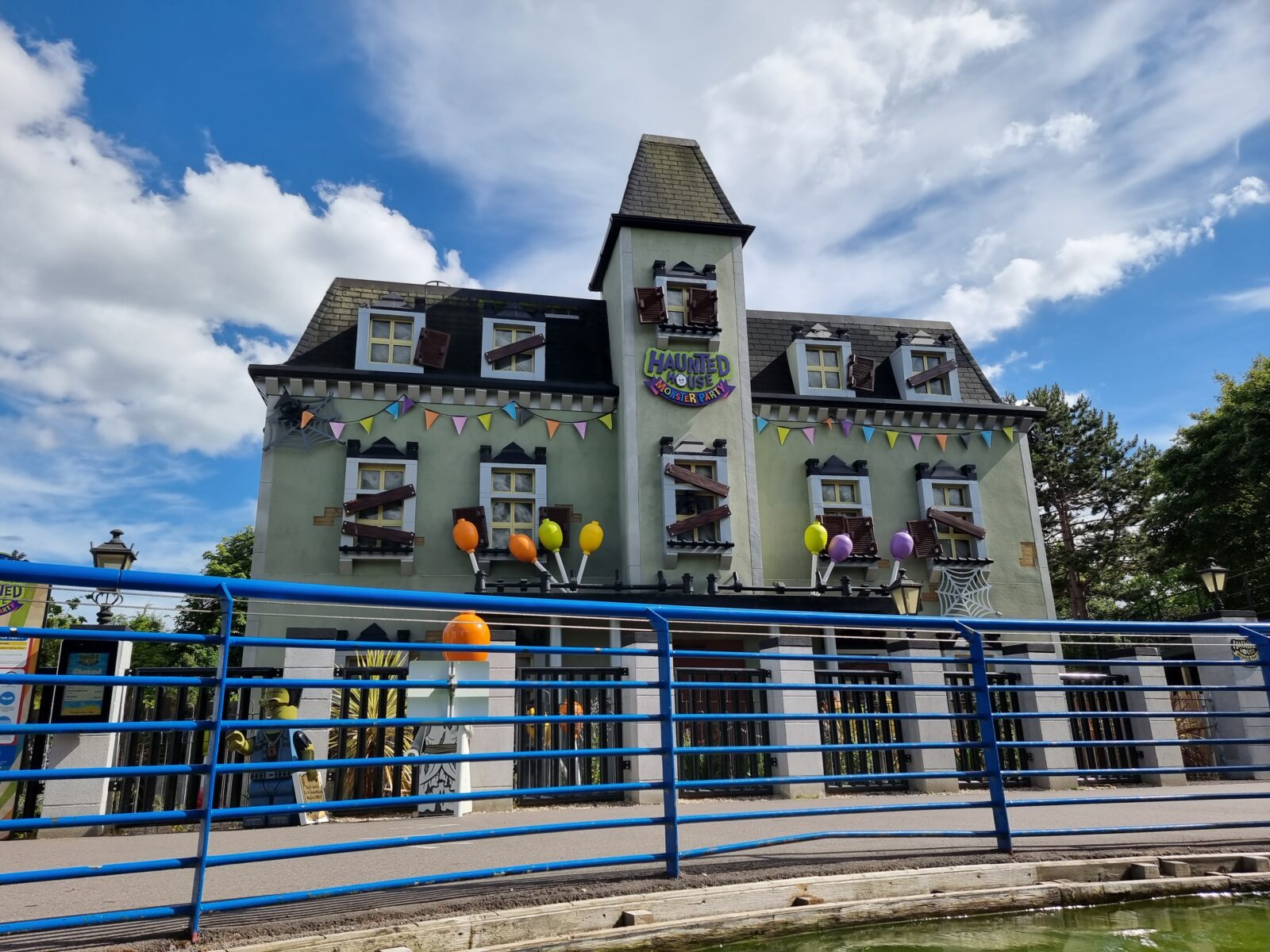 Deep-Sea Adventure
Deep-Sea Adventure was one of the most unique experiences I've been on so far, and I highly recommend it. As you travel in a submarine underwater, you get to see underwater creatures such as sharks and fish. Many other sea creatures, including sting rays, sharks, dory, and numerous small fish, swim by as you go in circles.
Dragon's Apprentice
The twists turn, and spirals of a miniature rollercoaster can be enjoyed while the Magic Kingdom Castle is in view. It's ideal for short thrillers as you go twice around the track.
Mia's Riding Adventure
Riders, get pumped! Take a ride on a spinning disc coaster that sends you flying while moving back and forth. I found this to be such a joy to ride, and I was also able to shoot it with my GoPro, which produced some excellent results. This is one of them if you're searching for some excitement.
The Magical Forest
As you enter a tunnel of whirling lights, you will find a brand-new walkthrough experience that is ideal for all families. Around every corner, strange Lego animals can be found. You can use the Lego app to capture the creature and see it come to life.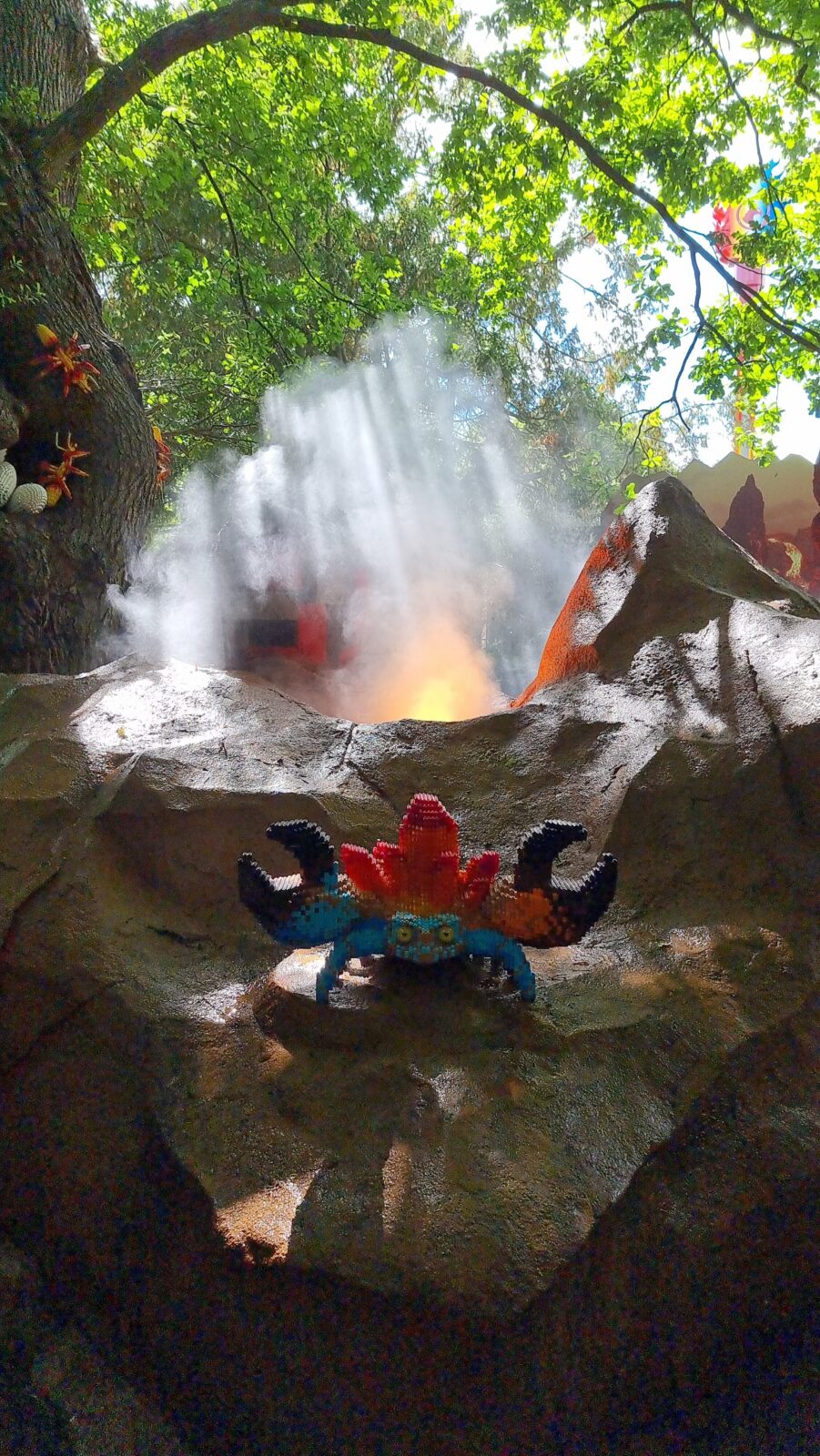 Coastguard HQ
This was our last ride before we headed home, as you stroll along the small river in a bright yellow electric boat. As you pass different lego creatures get sprayed at by the Lego elephant. This was a nice end to an eventful day at Legoland.
Miniland
We came upon this Miniland, which depicts the cultures of numerous nations, on our way home. The fact that there are so many nations represented in Lego makes this fascinating to look at on its own. You could easily spend a few hours here strolling the grounds and observing every kind of nation you can imagine, including Egypt, Australia, India, France, and many others.
As you move through each nation, you will notice miniature Lego pieces moving about and the sounds of that nation playing.
Tickets
£32 When purchased online in advance on Lego's website. £62 on the day.
£27 on Totum App
Collect 9 codes from Sun Newspaper using SunSavers app every March and gain 2 tickets for £2
Parking
Standard Car Parking is £8 per Car (£7 if you book online) and Premium Parking (near the main entrance) is £16 per car.
Conclusion
Overall, a good day out, however, it lacked the thrills of the other two theme parks I've visited so far because it was mostly designed with kids in mind. For me, the Flight of the Sky Lion was a standout because of how incredible the experience was. Even though it appeared to be very crowded even though we went during the quiet time of the week. We didn't complete a full circle of the park. A few coasters had over 30-minute wait times, and some live performances were missed, thus the time just passed by.
Nevertheless, we were able to see and experience a variety of attractions, which was enjoyable while it lasted. On our list of things to do, I believe only Thorpe Park is still on it. I've already explored the sun savers collections for three of the major theme parks.
Thank you for taking the time to read my Legoland Windsor review.
You can watch a short Vlog from Legoland Windsor below.
https://www.youtube.com/watch?v=vtYGxn16Wns
You may also like to read about my visit to Alton Towers or Chessington World of Adventures:
https://adilmusa.com/alton-towers-resort-top-tips-for-vistors/
https://adilmusa.com/chessington-world-of-adventures-resort-review/