The Chocolate Show
The Chocolate Show Address:20 Denmark St,
London
WC2H 8NA
Website: www.thechocolateshow.co.uk
Location: Olympia London, Hammersmith Road, London W14 8UX
ON 13TH OCTOBER, l GOT INVITED TO PREVIEW EVENT FOR THE CHOCOLATE FASHION SHOW and have a taster of various chocolate stalls before it starts with its three-day main event for the rest of the public. I was lucky enough to be invited as a VIP for the preview show called 'The Chocolate Show' to see a fashion catwalk and taste multinational chocolates before the event went live for rest of public by 'The Datery' couple who are makers of delicious (khajoor) dates.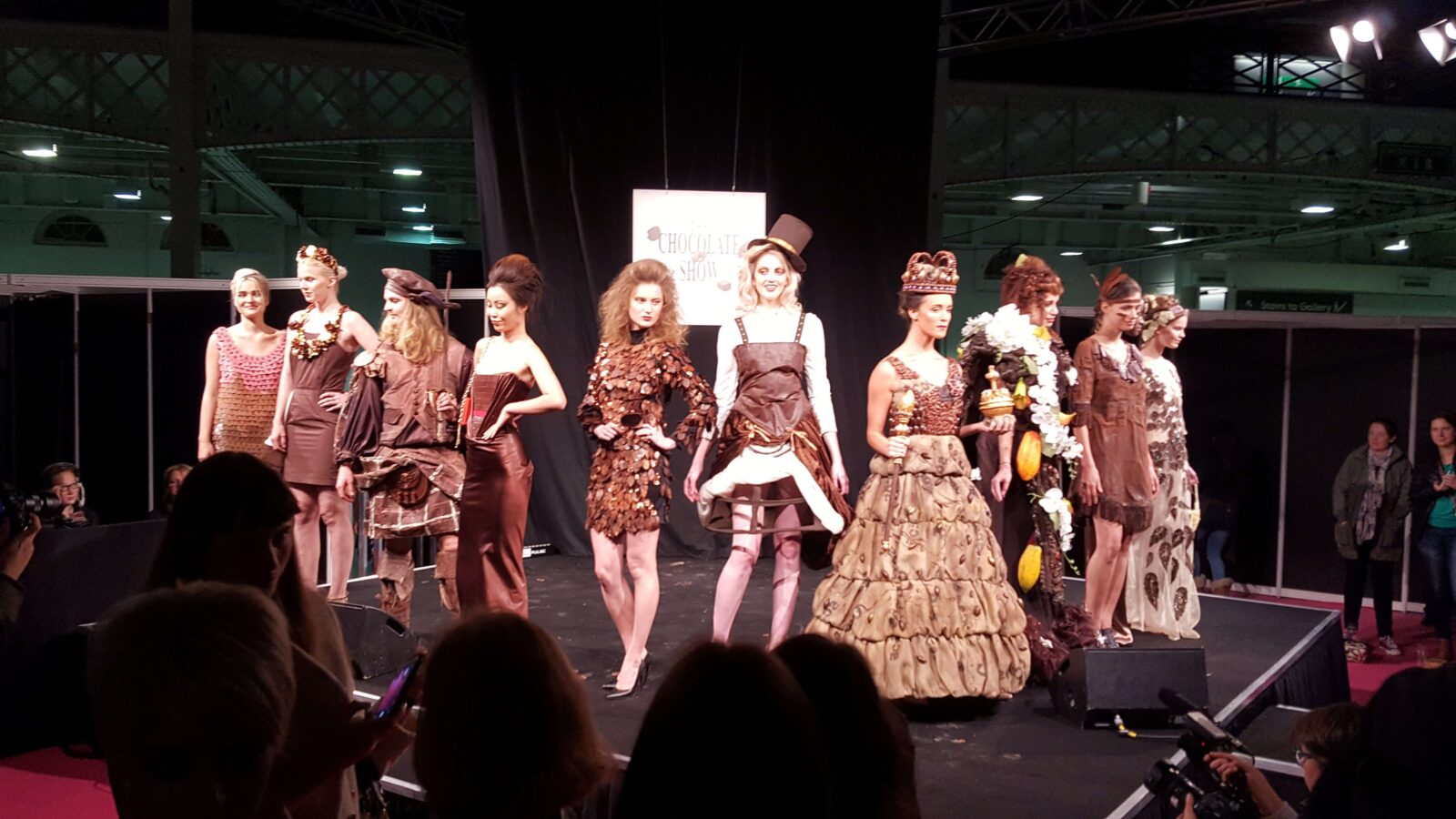 The day started with me rushing from one daily work event to another as I was helping out near Charing Cross. Luckily enough they allowed me to leave early and make it in time for the chocolate fashion show. As if it was slightly like a race against time. As the catwalk was scheduled to show at 8 pm, I left the work event around 7. However, I made it on time 20 minutes before it started. Once I entered Olympia Hall straight away I went to 'The Datery' team to thank them for the kind gesture for inviting me.
Experience
After meeting up and speaking with the two talented couples from The Datery. I managed to explore around each stall and grab myself a tropical drink. This was from choice's above to refresh before the fashion show started. Once it got closer to time I went to see if I could grab a seat but it was too late. As all seats were filled with people pretty quickly. I watched the show whilst standing. I thought the show was pretty good and fun. Especially the the song choices that were played loved them all. I have recorded and uploaded most of the Chocolate Catwalk on my YouTube channel, so feel free to check it out.
https://www.youtube.com/watch?v=XbEG7o7UvCs
Azra Chocolate
30 mins after watching the chocolate fashion catwalk show. I decided to meet up with a fellow food blogger and her friend to taste what each stall had to offer us. We went to each stall inside Olympia Hall but one stall that stood out for us was 'Azra chocolates they chocolates were amazing. Especially how realistic they look with Women, Baby, and Men shoes. They were truly beautiful looking chocolates.
The team behind these realistically made chocolates have truly done an amazing job. I was about to touch them just to see if they were real, but my friend stopped me from doing something silly luckily. Now that is saying something on how good they look.
Chocolate Stalls
Moving around the stalls we saw the best award-winning Bad Brownies. They looked nice as they had a range of flavours from Snickers, Triple Choc, Salted Caramel which is the award-winning brownies. These delicious brownies sure did look amazing. I did eventually buy some for my sister and family, where I bought the award-winning brownie and the snickers to taste. I felt snickers were slightly disappointing but the salted caramel was good.
Gaming Chocolates
As we walked around Olympia to see more stalls. One thing that again captured my eyes was these PlayStation and Star Wars chocolates since I'm a huge gamer ever since I was a child. I have had all the PlayStation consoles, from 1 to 4. This was like the incredible fact they made PlayStation controllers like chocolate 2 in one, could not go wrong in that at all.
After going around on several occasions, especially looking for a bar of almond chocolate, which we could not find anywhere at all. It's one thing that could have been better organised. That stall should have had a glass of water for people along with their samples of chocolates. As these made our throats very dry eventually as we tried each one. Nevertheless, I really enjoyed my overall experience of seeing the fashion show and tasting and meeting various people, a fun short event.
This was the outcome of the Bad Brownies when I got home. They were pretty huge and could be cut in half to share with others left being the snickers and right being salted caramel.
Thank you for reading my blog post, feel free to leave your comments below…My Birthday is coming up really soon *1st December* if you wish to gift me anything?
Much appreciated.
Adil Musa