Chessington World of Adventures Resort
Chessington Address: Leatherhead Rd, Chessington, KT9 2NE
Website: https://www.chessington.com/
Planning a trip to Chessington this summer? have a read of my experience of Britain's Wildest Family Adventure. Ride the new exciting Croc Drop for a spectacular view of the entire resort. There are numerous rides to enjoy, which can take up to a full day depending on when you arrive and how long the lines are. With a number of public holidays approaching, theme parks in the United Kingdom will be busier than ever this year.
On a Friday when there were no public or school vacations, we visited off-peak. Fortunately for us, the car park was free on the day we went, and we were able to park in the express parking section, which was convenient because the entrance was only a 2-minute walk away. Only a number of rides, such as 'Vampire' and one other, required more than 20 minutes of waiting time. Otherwise, we were able to complete all of them in a reasonable amount of time.
The weather was pleasant throughout the day, making it ideal for a day out. The mood was pleasant, as there were a large number of people present, but it was not as busy as one might expect on weekends.
From my own personal experience, I've compiled a list of top recommendations for making the most of your day.
Chessington Top Tips:
Download the Chessington app to keep track of the queue times for each ride and plan your day ahead of time.
Bring a map with you or take a photo of the map as you walk through the resort.
Bring plenty of water, especially if it's a hot day since you'll need it.
Wear comfortable shoes as you will be walking on your feet all day long
During peak hours, restaurant lines are longer, so try to visit before then.
Parking is free if you're staying overnight at the resort – ask a staff member who scans your code. Also, you may get lucky like we were on the day we visited (Friday) as it was free parking.
If you plan on visiting 'Tiger Rock,' remember to bring a towel or have spare change to use the dry machines.
Try to come before 10 a.m., since they usually open the gates around 9:30 or 9:45 a.m., allowing you to begin queuing for the larger rides before they open at 10 a.m.
Chessington Experience
We departed at 8 a.m. to reach the resort by 9:30 a.m., fortunately without encountering any traffic. It was only on the way back. We were directed to Express Parking because the main car park was closed, which was great because it was only a few minutes away from the entrance. After waiting in line for ten minutes or so to enter the theme park, we were able to enter at 9:40 a.m. when the gates were opened. We had to decide which of the rides to visit first, and we decided to go Tomb Blaster.
Tomb Blaster
This was a shoot-em-up ride where you sit and the ride takes you on a journey through mummies, insects, and other creatures. The goal of the ride is to accumulate as many points as possible. I was able to get over 10,000 points, which I thought was a good effort, despite the fact that my ache began to ache.
Dragon's Fury
This ride was identical to the Spinball ride that I saw at Alton Towers. It made me dizzy to the point where I had to pause for 5 minutes before continuing on to the next ride. With twists, turns, and whirling throughout, it truly moves your body in all directions.
Croc Drop
This is one of the resort's newest rides. It's definitely worth a look, as you get a brief glimpse of the theme park before crashing into the croc's teeth. It's a 25-meter drop, so if you're up for it, you're in for a treat.
Chessington Mane Stage
During lunchtimes, the Mane Stage hosted shows for the children to enjoy. It was completely full with folks having lunch and watching the show with their children. If you need a drink, there is also a Costa Coffee store on the corner.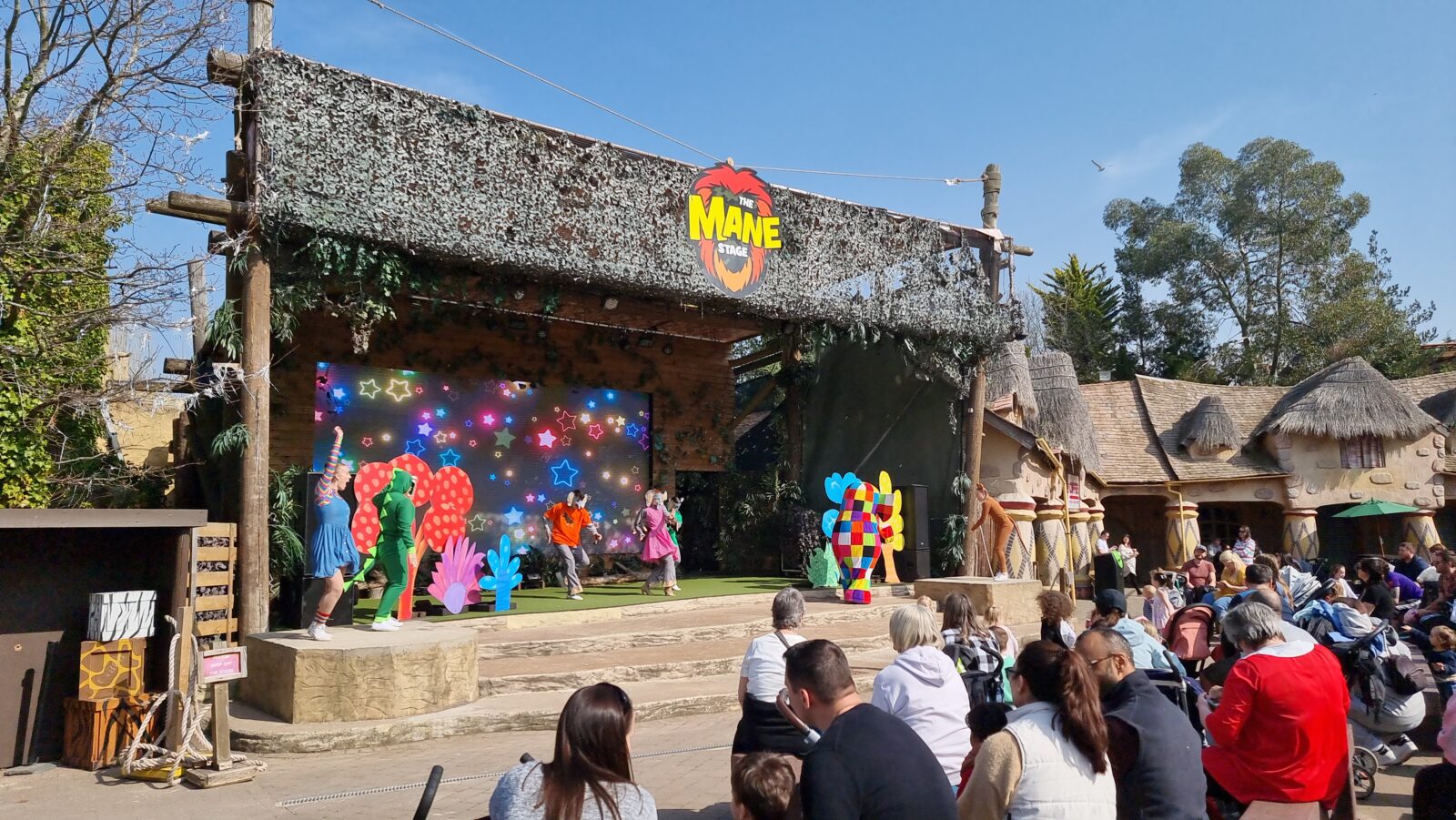 Kobra
This Kobra ride was amazing since it spins you backward and forwards into the air. The 43 mph speed rushes really got to me, as I felt all kinds of headrushes, but it was well worth it and a lot of fun to experience. While riding this ride or waiting in line, you may notice tigers roaming around on the opposite side.
Chessington Sea Life Aquarium & Zufari
Investigate the fascinating marine creatures. As you travel around the center, you can visit the aquarium to see all of the sea life animals. Seahorses, starfish, rays, and sharks are just a few of the species that can be seen.
If you like these, go to the Zufari, which is close by. You will be taken on a journey into the forest, where you will be able to see wild animals such as giraffes, goats, zebras, ostriches, and many others. Some of these creatures can be seen on foot, while others can only be seen on the truck trips, such as the Giraffe and Zebras.
Rainbow Lorikeet at Chessington
As you enter with a cup of beverage. You can expect a flock of birds to flock to you in order to get a drink. The brightly coloured birds belong to the parrot family, which includes some incredibly amazing creatures. This bird can devour up to 650 blossoms in a single day, according to reports.
It was a pleasure to feed these birds, and I thoroughly enjoyed it. I asked my wife to take a picture/video of me feeding them since it was great to see how calm I was.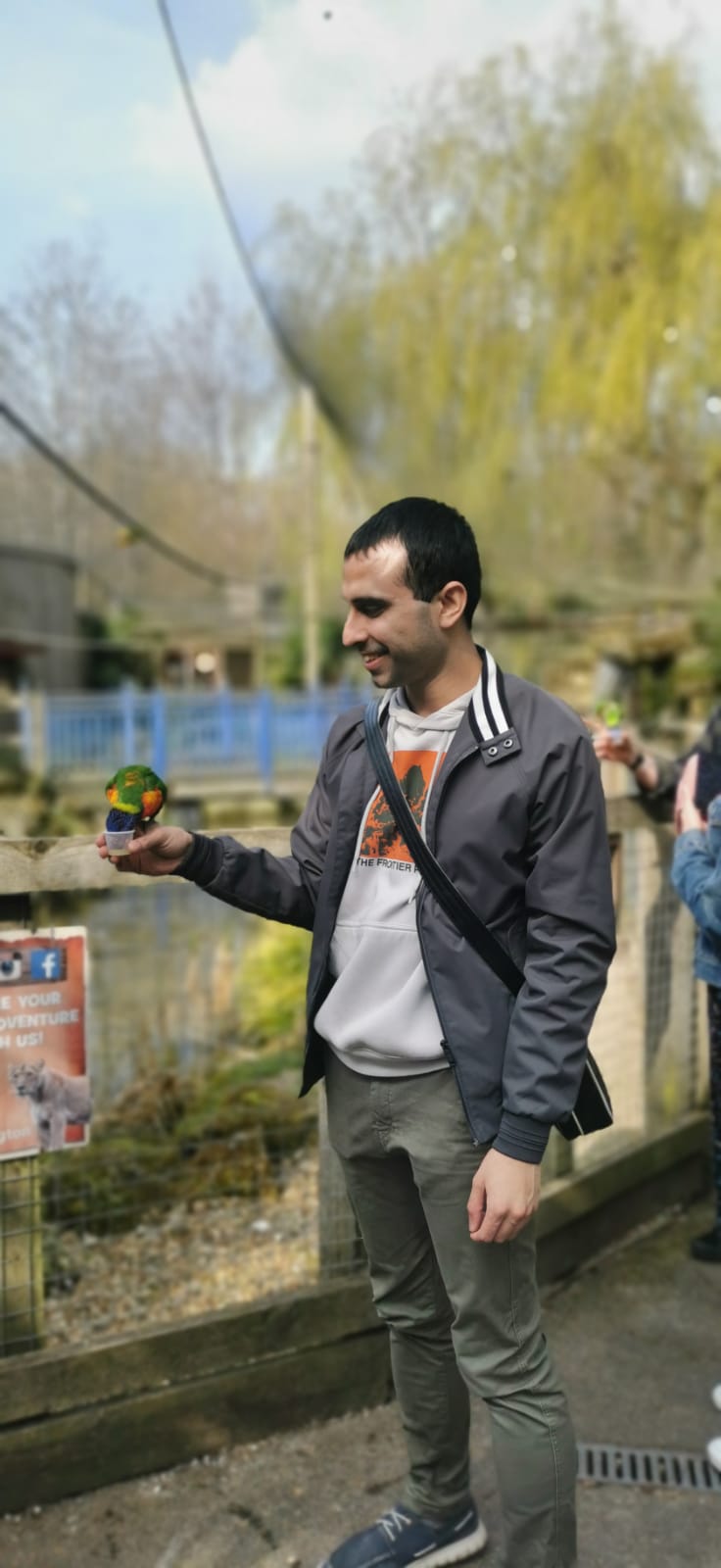 Vampire
This was one of the most thrilling and enjoyable rides I've ever had. We were able to postpone this till the very last minute when we had to wait roughly 30 minutes just to get in, but it was well worth the wait. Once you've ridden it, the ride itself races into the skies, swooping above trees. You'll want to ride it again and again.
Tickets
£36 When purchased online on Chessington's website
£29 on Totum App
Collect 9 codes from Sun Newspaper using SunSavers app every March and gain 2 tickets for £2
Conclusion
I had a fantastic day in Chessington Theme Park, and I'm looking forward to visiting the next theme park. Although some of the rides, such as Gruffalo and Tiger Rock, were closed. We still had such as blast because we rode almost all of the adult rides that were open. I recommend visiting during a weekday since you will be able to ride as many times as you like without having to wait in large lines.
The Vampire was my particular favourite ride since it gave me such a rush. One thing I do recommend is bringing your own food because the restaurants here are quite expensive and you will save time by not having to queue during busy hours.
Thank you for taking the time to read my Chessington World of Adventures Resort blog.
You can check my latest vlog from Alton Towers.
You may also like to read about my visit to Alton Towers or Peak District The Heights of Abraham:
https://adilmusa.com/alton-towers-resort-top-tips-for-vistors/